ANALYSIS: Stronger, stable Middle East states the most effective answer to ISIS
ISIS weakness is now tangible. The terrorist group used to control an area as big as the United Kingdom. Now it has lost control even over its stronghold Raqqa.

Once ISIS used to be the richest terrorist group, with an estimated $2 billion in 2015, but now its revenues have dwindled, falling from $81 million per month in 2015 to $16 million per month in 2017.

Despite this, in 2016 ISIS managed to increase in terms of both the number of victims and number of countries in which was operating.

According to the 2017 Global Terrorism Index report published by the Institute for Economics and Peace, ISIS was the deadliest terrorist group with over 9,000 victims in 15 countries, four States more than in 2015, showing that it was enlarging its reach.
SEE ALSO: UK Report: World Cup likely target for ISIS

Are these conflicting data proving that ISIS is not over at all? Maybe not.
Increase in victims
"The increase in number of victims is only given by the increase in military confrontation in 2016. This is proven by the fact that most of ISIS victims were registered in Iraq, where ISIS has been fought on the ground," said Alessandro Orsini, Professor of Sociology of Terrorism at LUISS University in Rome.

"The increasing number of countries in which ISIS was operating could be an optical illusion: we see more countries, but it's actually the result of other terrorist groups that were already there and that decided to use the ISIS brand, " Orsini explained to Al Arabiya.
SEE ALSO: A new life sprouts up around Mosul after scars of ISIS rule
But even if overall these data might not be as conflicting as they seem, still they do raise questions on the more effective counter terrorism measure that is necessary against ISIS at this point.

"If there is no deep counter-terrorism activity, we risk winning the battle, not the war," Michele Piras, Deputy of the Italian Parliament and member of the Parliament's Foreign Affairs Committee, said to Al Arabiya. "We need to rebuild the civil and economic society, we need to rebuild States. Till those areas in the Middle East have no stable sovereign States, ISIS will win," Piras added.
Counter terror methodology
According to a study on how terrorist groups ended between 1970 and 2007 published by the Institute for Economics and Peace, repressive counter terrorism measures have shown to have more success in taking down left wing terrorist groups (26%), but less with religious terrorist organizations (only 12%).

Political settlement managed to stamp out 48% of right wing terrorist groups, while most nationalist groups have ended because of internal splintering.

Terrorist groups wanting territorial change have been the most resilient with 85 of the 165 groups still active post 2007.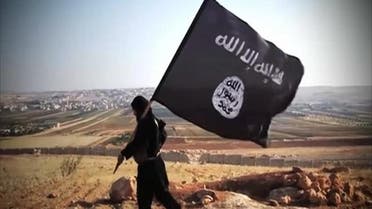 This shows there isn't one counter-terrorism strategy that works for all terrorist groups.

In some cases, conciliatory actions, which reward the non-terrorist behavior of the population from which terrorist groups originate, are more effective at bringing about an end to terrorist activity than repressive measures.
Recrutiment tool?
In fact, repressive measures may actually be a recruitment tool for terrorists. So, at this point, what counter terrorism strategy is more effective against ISIS?

"Focusing only on ISIS military defeat is reductive, because the challenge posed by terrorism is a challenge that hasn't been won yet. Military response is not enough, we need to work on security and to reduce the financing of these criminal groups and operate on a cultural basis," Paolo Messa, director of the Center for American Studies in Rome, said to Al Arabiya English.

It's hard to compare the life and end of other terrorist groups and try to implement a strategy from there, because each terrorist group has its own history, structure and peculiarities. But Professor Orsini has no doubts on the strategy against ISIS.

"The West should stop doing or backing wars which are dismantling sovereign States in the Middle East. Terrorists always lose against strong States, so we need stronger and more stable States in the Middle East," said Orsini.