Skeptical at first, US author writes on 'progressive' Saudi remarks on Holocaust
An American author has written about how a visit to Saudi Arabia and a meeting with Muslim World League (MWL) chief Mohamed al-Issa left him impressed by the progressive and tolerant nature of the kingdom.
Robert Satloff, who is also the executive director of the Washington Institute for Near East Policy, wrote in a New York Daily News piece earlier this week about how his perceptions changed.
"I was skeptical. … In our December meeting, Al Issa struck an impressive note," Satloff wrote, saying Issa underscored "a commitment to religious outreach, speaking fondly of his recent visit to a Paris synagogue."
He added: "Issa has promised to remake the MWL into an organization focused solely on religion, taking it completely out of politics — except for the politics of countering extremism, that is."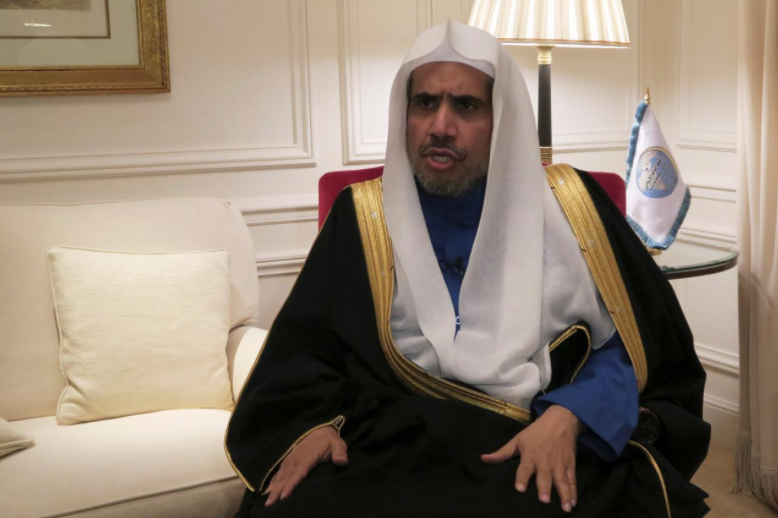 Following the visit, Satloff then wrote to Issa, inviting him to tour the US Holocaust Memorial Museum.
"For more than 15 years, one of my personal passions has been to engage Arabs and Muslims in a discussion of the Holocaust. This is based on my belief that tearing down the walls of Holocaust denial so widespread in Arab and Muslim culture is a critical element in the broader fight against the hatred and extremism at the heart of Islamist extremism," he wrote.
"We have had some impressive success, especially in Morocco (where the king's brother recently endorsed Holocaust education as an important tool in the battle against extremism) and in Tunisia (where civil society is holding a Holocaust Remembrance Day ceremony this week).
"Never in my wildest dreams did I think Saudi Arabia would merit inclusion on that list of 'progressive' countries."
He added: "Al Issa surprised me. I soon received a reply welcoming my invitation and agreeing to visit the Museum. While he wouldn't be the first Muslim notable to visit the Museum, the secretary-general of the Muslim World League would be the highest-ranking Muslim religious official — an important step in the process of legitimizing Muslim discussion of the Holocaust."
Satloff then decided to go further, asking whether Issa would send a letter to the museum's director Sara Bloomfield on the occasion of International Holocaust Remembrance Day.
The author was surprised again, and received a letter from Issa saying that the Holocaust was a crime that no one can deny or undermine. Parts of Issa's letter can be read here.
In response, Satloff wrote: "Thanks to him [Issa], this International Holocaust Remembrance Day will be recalled as the one in which Saudi Arabia — defender of Islam's two holiest sites — took a giant step toward joining the world in its recognition of the enormity of the Holocaust. Is more to be done? Absolutely. But let's give credit where credit is due."