Iraq to launch security operation against White Banners group, but who are they?
In a continuation of security operations in the governorate of Kirkuk, a security meeting was held on Saturday headed by Deputy Commander of Joint Operations, Lieutenant General Abdul-Amir Yarallah, who said that they agreed with the Peshmerga military forces to launch a security operation between the defense lines of the Kurdish and Iraqi forces.
He added that this will be done to prevent terrorist factions in the city, as well as to search for the White Banners group who have increased their presences in the area, and attracted negative attention.
The White Banners group have been accused of carrying out terrorist activities and targeting judiciary members. Yarallah said operations will be focused across Tuz and east of Kirkuk to pursue the group, as well as ISIS.
Who are the White Banners?
The holders of the white banner with an outline of a lion's head in the middle began appearing late last year, especially after the worsening situation between Baghdad and Erbil and the elimination of ISIS from most of Iraq's territory.
Members of the White Banners are estimated at hundreds, and the group does not exceed 2,000 factions, according to Iraqi estimates. Their main bases are in mountains and highlands.
Iraqi officials started referring to the White Banners group as an official group last December, condemning their terrorist activities and blaming the Peshmerga for not taking proper action against them.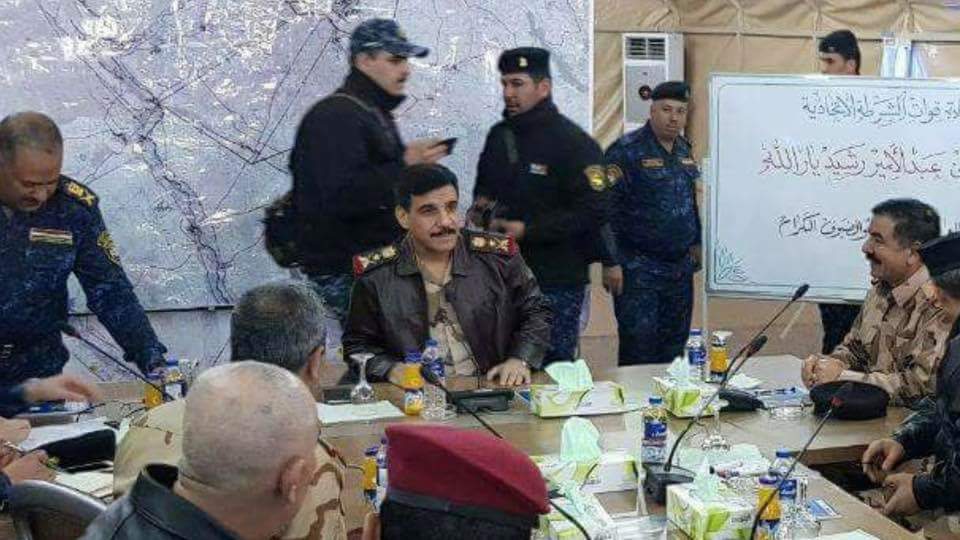 In January, the National Alliance's member of parliament, Haider al-Fawadi, called on Kurdish parties and the Iraqi government to send military reinforcements to Tozhermato and Daquq to eliminate the WhiteBanners group who were based near those areas.
Last December, the Turkmen parliament member, Jassim Mohammed Jaafar, said that the White banners group kidnapped 11 people on the road between Tuz and Daquq, and raided the Tozhermato area three times. He also condemned Kurdish leaders for supporting the group.
Jaafar said that the Peshmerga trained 500 White Flag Holder factions, adding that former ISIS members have also joined the group.
Security officials in the Diyala province also revealed that an active ISIS member named Ahmed Hokoma leads the armed group, which has bases in Diyala and in orchards and villages controlled by ISIS.
Several officials confirmed that the armed White Banners group are mostly comprised of remnants of ISIS. Others said that they belong to extremist Kurdish groups, but in both cases, Iraq has taken the decision to fight the newly formed group.