ANALYSIS: The 'victim vs. criminal' debate affecting African migrants in Italy
Recent events in the Italian city of Macerata are dividing public opinion and politicians just less a month before national elections.
Two dramatic episodes took place on the same week in the city of Macerata. Innocent Oseghale, originally from Nigeria, illegally in Italy with an expired visa and known by the Italian police for drug dealing, was arrested and is now being tried for the murder of Pamela Mastropietro, an 18-year-old Italian girl who was in rehab and whose body was found on January 31 cut into pieces in two bags.
On February 3, the day of the first hearing of Oseghale's trial, Italian fascist Luca Traini took his gun and shot six people that were waiting at a bus stop in Macerata. The victims were all African migrants originally from Mali, Gambia, Nigeria and Ghana. They all survived with severe injuries, treated in hospital where some were initially registered only with a number because they couldn't speak Italian or were too scared to give their names.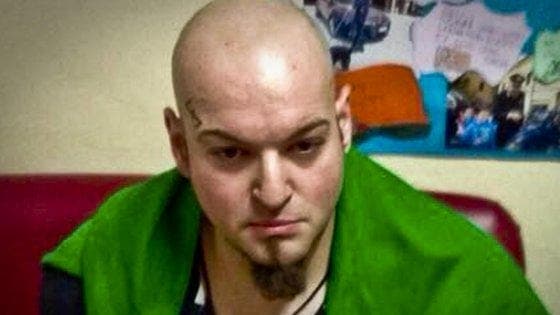 Traini used to be a candidate for Lega, a far-right party that is now running with Berlusconi's Forza Italia and could win March 4 national elections. Traini's political position is quite explicit since he has a Nazi swastika tattooed on his forehead: despite his violent orientation, he was legally given a firearms license for sporting use. He is now under arrest and is going to be tried on charges of attempted murder while aggravating circumstances of racism, not for terrorism.
These two episodes, that took place one after the other in the same city has led Italians to debate the presence of African migrants as victims and as criminals.
'Invasion'
Matteo Salvini, leader of Lega political party, blames immigration that he considers not under control, saying that what is happening in Italy is an African migrants' invasion that eventually leads to social clashes.
A spokesperson for Amnesty International Italy, Riccardo Noury, has told Al Arabiya English: "Political leaders should use a more responsible language, a non-discriminating one, with an inclusive and non-divisive vocabulary that respects the law, instead they don't seem to be aware of the effects produced (by their words) or they just don't care in order to gain political advantage. I hope this will change."
Other international organizations as Human Rights Watch (HRW) criticized Italian political tone on immigration by defining it as "toxic" in HRW 2018 World Report.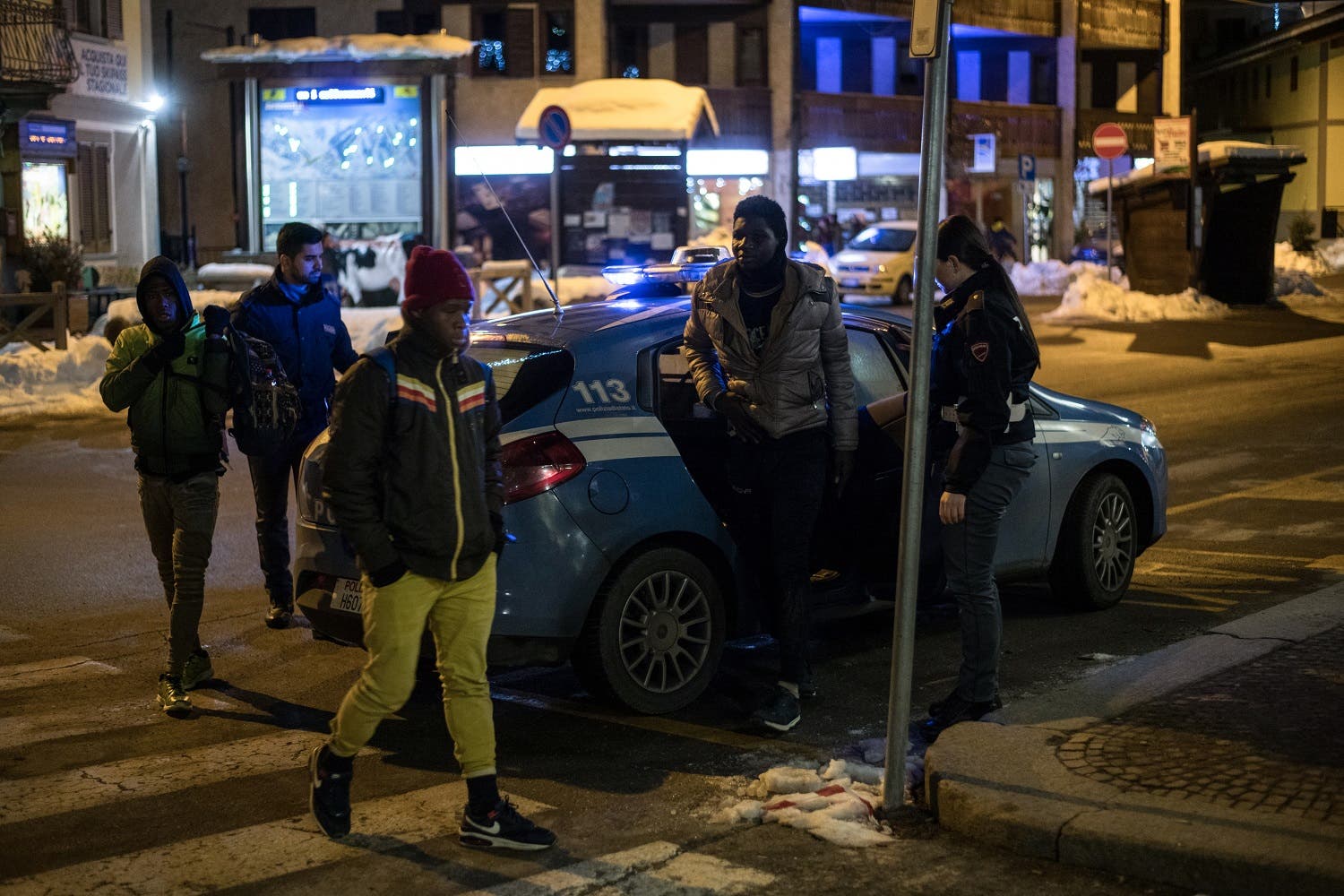 Several politicians and members of society argue that there is a far-right fascist threat in Italy that should be addressed and that migrants are victims of this dangerous phenomenon.
Figures research by Al Arabiya English show that there is clearly no African "invasion" of Italy going on right now. According to the International Organization for Migration (IOM), 119,369 migrants arrived to Italy by sea in 2017.
Considering that Italy has a population of around 60 million people, migrants still represent a very small percentage of the population. Despite that, many in Italy have the feeling that immigration is not under control and tend to associate migrants with criminals.
According to the Italian Ministry of Justice's data, of a total of 57,608 prisoners detained in Italy in 2017, there were over 19,745 foreigners held in Italian prisons, of which over half were originally from Africa (9,979).
To better understand why many people originally from Africa end up committing crimes once they reach Italy, we should analyze their journey to the European peninsula.
Easy prey
Many argue that from the moment they reach the Italian shores, local institutions are not present and supportive enough, leaving these people exposed to exploitation, abuses and become an easy prey for organized crime.
According to the HRW 2018 World Report, "Italy's failure to provide long-term support to individuals granted international protection was on stark display in August, when police violently evicted hundreds of homeless Eritrean refugees from an occupied building in Rome."
Without touching the more complex issue of integration policies, Italy is facing basic logistic problems from the very first moment these migrants arrive. "The central government faced problems finding accommodation for asylum seekers across Italy, with many communities refusing to host reception centers. Many reception centers lack care and support for sexual violence survivors, as well as survivors of other traumatic violence," HRW reports.
It is not surprising that with these structural problems in the first assistance process of migrants, some of them get lost on the way.
According to the Italian General Confederation for Work (CGIL), the oldest workers' union in Italy, in 2016, 400,000 migrants were exploited in the Italian fields, collecting vegetables and fruits for one euro per hour with no rights, no contracts, nor security measures.
This exposes them to abuses, human trafficking and different forms of exploitation, and once the illegal line is crossed, getting back into legal framework becomes more complicated.