In a similar fate to that of Pakistan girl Zainab Ansari, a four-year-old girl was recently raped and murdered in an Egyptian village in a case that has sparked outrage.
The details surrounding the tragic case of Rodaina Abdou resembles much of what had happened to the Pakistani seven-year-old more than a month ago.
Abdou from a village in the Menoufia governorate, northern Egypt, had been brutally raped and "slaughtered" by her rapist.
Residents of the area said the father reported his little girl missing on Saturday noon and began searching for her in nearby houses, but to no avail.
Coincidentally, the villagers found "traces of blood" outside the house of one the residents.
The man was "confused" when the villagers asked about the girl, who he had denied seeing nor having inside his house.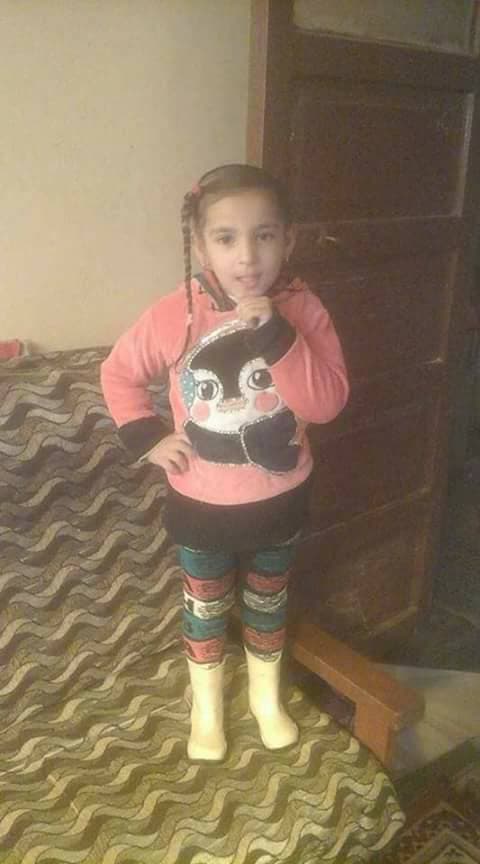 However, the people in the village insisted to search his house. After eventually letting them in, the residents "found remains of blood on a bed," which he claimed were from a cat.
Unconvinced with his version of the story, the residents pressured the man to tell the truth.
His 16-year-old son finally confessed to the crime, saying that he took the girl from outside her house and lured her into playing with his mobile phone.
He then attempted to rape her, but failed. Out of fear he would get caught, he banged her head with a small stone until she fell unconscious. He then "slaughtered her with a knife" and threw her body into a box, before hiding it in the basement.
Investigations have shown that the traces of blood found inside the attacker's house did belong to the young girl.
The attacker confessed to his crime to police officers, who referred him to the Public Prosecutor's Office to resume investigations. The prosecution's also permitted the burial of the child's body.