Rape-accused Tariq Ramadan faces US charges as 'Muslim victim comes forward'
Rape-accused Muslim academic Tariq Ramadan could now face charges in the United States after American attorney Rabia Chaudry revealed this week that she had referred an alleged victim to a federal prosecutor.
Ramadan is currently being held in a French prison since February 2 on charges that he raped two women in Paris and Lyon.
Chaudry confirmed to Al Arabiya English that she had referred "a Muslim victim" to the prosecutor, but declined to comment on the matter further or explain precisely what the US victim had accused Ramadan of.
The attorney had written in a Facebook post, however, that she was "guessing there will be more [victims]" to come forward.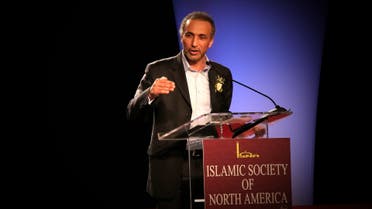 Chaudry added: "This is not a vast international conspiracy. This is also not how people are wrongfully convicted. Wrongfully convicted people are not accused of multiple similar crimes in different countries. In fact, they usually have completely clean records other than one accusation that ends up being false."
Ramadan has been imprisoned at the Fleury-Mérogis prison, south of Paris, as authorities investigate the rape charges. He could be held in long-term custody while the probe continues.
The Swiss academic, who is a grandson of Muslim Brotherhood founder Hasan al-Banna, found fame after writing numerous books on Islam and the integration of Muslims in Europe.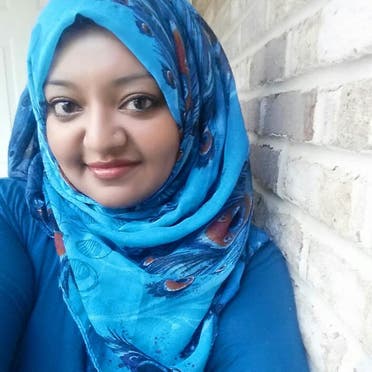 He traveled frequently to give talks around the world and was also a professor of contemporary Islamic studies at the University of Oxford.
Commenting on the French judicial proceedings, Chaudry wrote:
"I don't know much about the French legal system other than it seems to have a lower evidentiary threshold than the US. The standard is not beyond a reasonable doubt. The standard is an intimate conviction, i.e. jurors' impressions based on the evidence [sic]. I also don't know if that there is a plea process but if there is one it might be better for him than a trial in which the witnesses confront him and testify - imagine a jury reacting to that.
"I know this is hard on our community, but it does not serve us to bury our heads in the sand. He will likely serve time in prison, and it will likely be a just result," she added.
Last year, Chaudry was widely outspoken against Pakistani-American preacher Nouman Ali Khan after he was accused of threatening and bribing women.