More people are killed in India while taking selfies – especially with trains – than in any other country.
And how dangerous the trend has turned is evident from an impassioned appeal by Piyush Goyal, Minister for Railways, to India's selfie-obsessed youth to stop playing with their lives. But the death toll is still rising across the nation.
"Frequent reports of selfie-addicted young men and women being run over by trains are heart-rending. Campaigns to teach the youth to use their smartphones smartly and not as suicidal tools are clearly not bearing fruit", Manojit Mitra, analyst and commentator told Al Arabiya in Calcutta, capital of West Bengal state, where two college students were crushed to death last week by an express train while they were engrossed in a photo-shoot on the tracks.
"Smartphones and social media platforms where reckless selfies and daredevilry self-filmed videos are invariably posted, are proving to be a deadly combination. Unless the nexus is somehow broken, we are destined to witness more and more fatalities", Mitra observed.
Disheartened by the accidents happened due to selfies and stunts in the last few days. Urge all of you to not to risk your lives, instead, channelise our energy in more productive areas and help in building a New India. pic.twitter.com/WYmQdD1fxt

— Piyush Goyal (@PiyushGoyal) January 25, 2018
Turning into 'killfies'
"Selfies", he remarked, "are turning into killfies as India is among the biggest markets for smartphones and happens to have the world's fifth largest railway network."
The spate of train-related selfie deaths has induced a timely warning from Goyal too: "Taking selfies on rail tracks, performing stunts on the edge of the platform or with running trains is dangerous and punishable. You may not only lose your life but also cause agony to others. You all are the future of the country; please channelize your energy in productive areas and help build a New India."
The Railway Minister's message is supplemented by hit songs like Zindagi maut na ban jaye sambhalo yaaron (Watch out – life can turn into death) from the Bollywood film, Sarfarosh. Also displayed is a photo of a youth with earphones ambling along the rail tracks with a caption: Listening to songs is fine, but not on the tracks.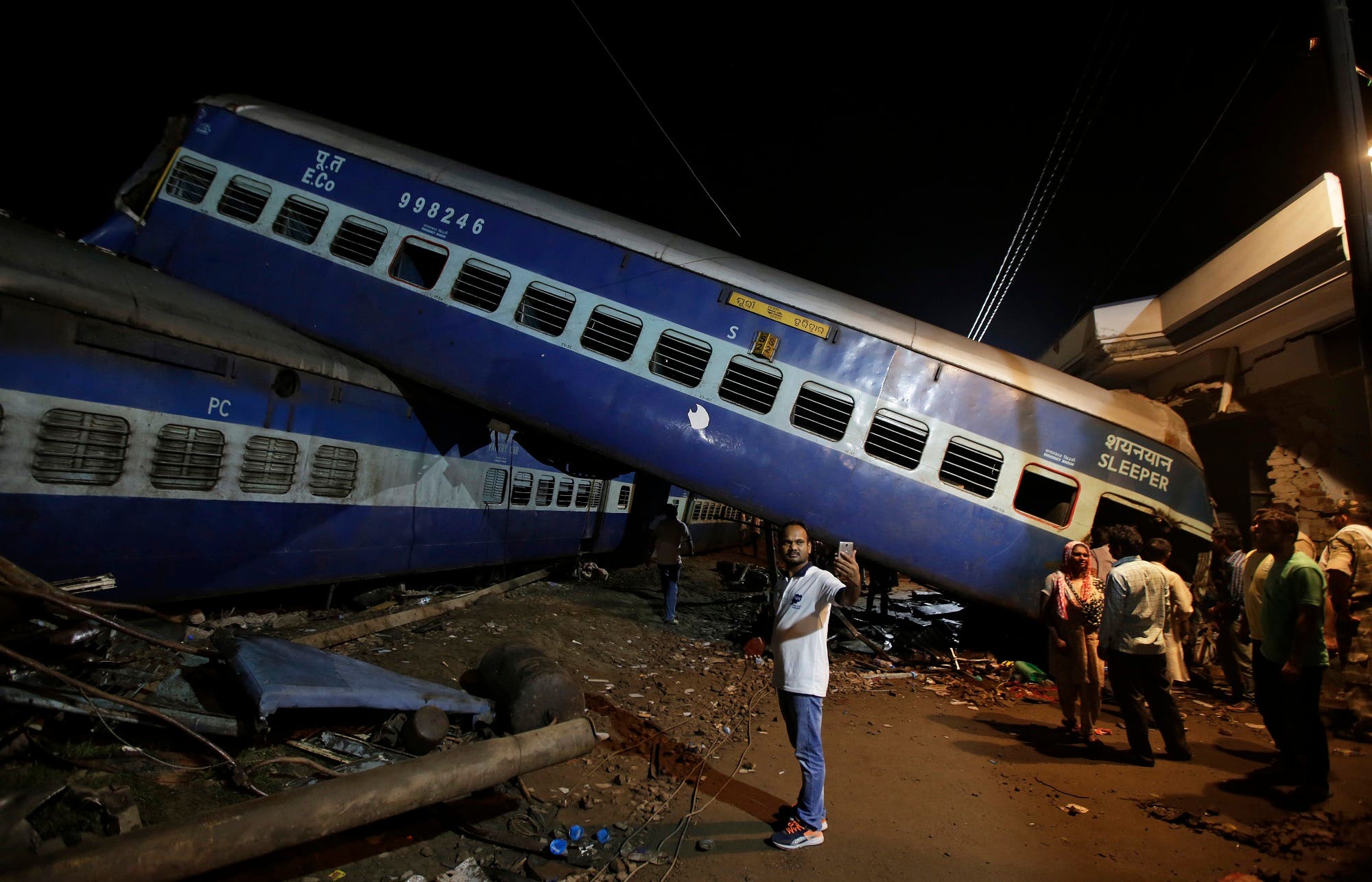 Most cases
A study conducted by American PhD researcher Hemank Lamba and his team from Pittsburg's Carnegie Mellon University and the Indraprastha Institute of Information in Delhi, established that as many 76 of the 127 global selfie deaths reported between March 2014 and September 2016 occurred in India.
The survey defined a selfie death as one "which could have been avoided if the victim had not been taking a selfie". Lamba attributes most selfie deaths in India being train-related to the "belief that posing on or next to train tracks with their best friend is regarded as romantic and a sign of never-ending friendship."
But this year a fascinating new cause of selfie deaths has come to light in India – posing with wild elephants – which merit sociological investigation.