Exactly 10 days ago, on the evening of February 18, Syrian regime bombs dropped on Eastern Ghouta in what would become a relentless campaign to maim the rebel enclave.
According to figures provided by Médecins Sans Frontières, who currently support medical staff on the ground in Ghouta, more than 700 people have been reported dead and 3,700 wounded.
But these figures always come with a distressing reminder.
"This is very important; you have to take into account that these figures are only an underestimate," Lorena Bilbao, MSF Operations Coordinator for MSF programmes in Syria, told Al Arabiya English.
"These numbers are only from the facilities MSF are supporting, but there are other facilities in Ghouta not supported by us," she added.
Explaining this further, the aid group says the above toll only counts the deaths and injuries between Feb. 18 until Feb. 25 that have occurred in the 14 facilities supported by MSF, with a "few more still yet to report."
This results in underreported tolls during the seven-day period, and a lag of more than two days of deaths and injuries that are yet to be reported.
The Syrian regime, which has blocked UN aid agencies from entering Ghouta, evidently banks on the fact that death tolls cannot be entirely communicated in real time.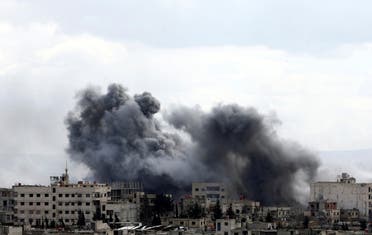 A highly sensitive subject
The true level of casualties in the Syrian conflict has always been a sensitive subject; even after seven years, the exact death toll of the war may be impossible to gauge as it depends on which estimate one relies on.
The last official UN estimate was announced in April 2016, stating that up until then, 400,000 people had died since March 2011, including civilians, combatants in support of President Bashar Assad's regime and militia members. The Syrian Observatory for Human Rights puts the figure between 321,000 and 465,000, while the Syrian Center for Policy Research said that as of February 2016, 470,000 people had lost their lives in the conflict.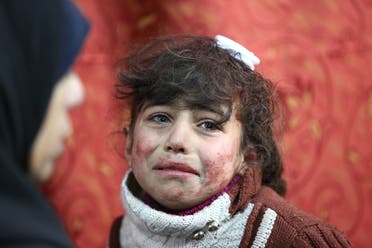 On Tuesday, a unilateral five-hour ceasefire ordered by Russia failed to permit the delivery of aid or encourage any of the 350,000 civilians in Ghouta to escape.
Aid agencies said the five-hour pause was too short to organize the delivery of food and medicine for civilians, and deadly fighting resumed despite the "humanitarian pause." Syrian activists reported the killing of two civilians following the bombing of a Ghouta exit path.
Speaking to Al Arabiya English during the five-hour ceasefire, Bilbao said the bombings had lessened, but not stopped.
"This morning the situation was calmer, but the bombing continues. It's a lower intensity, but it still continues."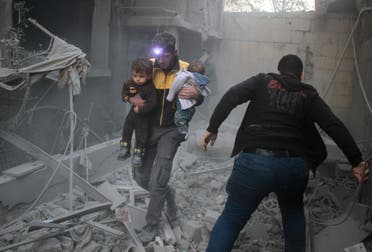 Reiterating MSF's plea for an urgent ceasefire, Bilbao also described how the medical response to the shelling has been strained.
"We've run out of blood bags, anesthetic drugs and intravenous antibiotics – medicines you need for life-saving surgeries. Medical supplies are either running low or totally unavailable in our medical facilities.
"This is horrible beyond imagination," she added.