A Pakistani couple who has been living in Syria for over 40 years, the latter five of them in the besieged eastern province of Ghouta, were evacuated on Wednesday by the Red Crescent via a humanitarian passage.
The Kumait agency close to Jaysh al-Islam in Ghouta published photos of 72-year-old Mahmoued Fadel Akram and his wife, 62-year-old Saghral Be Be.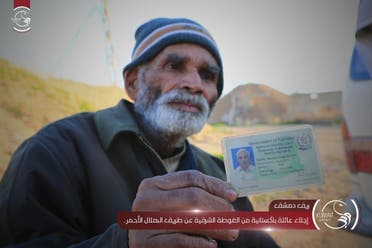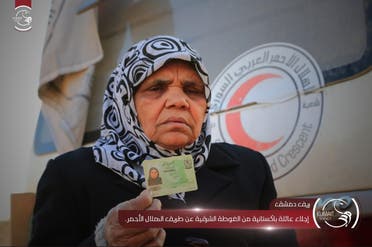 In the last five years, the couple lived in Ghouta where the population at the start of the revolution was over 2 million, but has now went down to about 400,000.
Akram and his wife moved from Islamabad to Damascus in 1975 to look for jobs and a better life, and ended up staying in the country since then.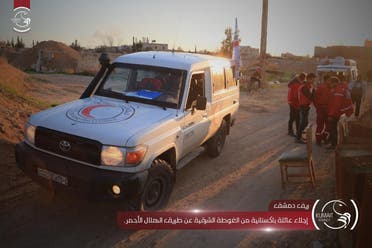 In an interview with Halab Today TV in Ghouta at the end of December 2017, Akram said it was very difficult to get access to food, adding that he had to make bread out of barley and rely on cattle milk and chicken eggs for food.
He added that since he and his wife couldn't have children, he married a Syrian woman who bore his six children. Akram said that his Syrian wife died recently.