The Uruq bani Ma'arid natural reserve in the South western region of Saudi Arabia is home to some of the Kingdom's endangered wildlife.
Located on the southern edge of the Empty Quarter and an area of about 480 km, the reserve is home to a burying range of desert ecosystems and limestone hills.
The most famous of all animal in the reserve is the Arabian oryx. It is also an important environment for sand foxes, red foxes, Ethiopian hedgehogs and various types of desert and reptile species.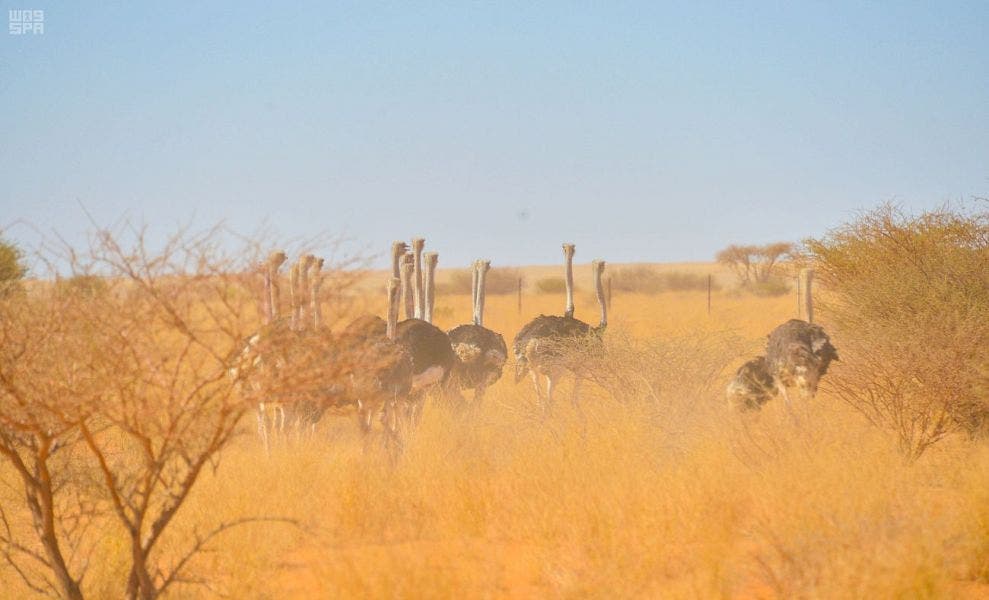 104 species of birds, including endangered eagle species are monitored on the reserve.
According to Vice-President of the Saudi Wildlife Authority, Dr. Hani Tatwani, the Authority is seeking to resettle the Arabian Oryxs in the reserve since 1995.
The number of oryx in the protected area range between 75 and 100.
He pointed out that the Commission has continued its programs to launch endangered animals in the protected area.
He stressed the Authority's keenness to preserve the ecosystems and biodiversity in the reserve for the resettlement of endangered species and to cooperate with local communities to conserve natural resources in order to benefit them in a sustainable manner, provide employment opportunities for local residents and scientific research.
Dr Tatwani added that the Saudi Wildlife Authority, in cooperation with the General Authority for Tourism and National Heritage, are working to take advantage of the historical sites in the reserve.
The historic village of Faw is located on the reserve as well as many archaeological sites dating back to the stone age.
Also environmental friendly eco-camping is being organized during the winter and spring months.
Prince Jalawi bin Abdul Aziz bin Masa'ed, Governor of Najran Region, recently launched the largest project to re-establish wildlife in the Uruq bani Ma'arid with the launch of a number of Arabian oryx, Houbara birds and Ostriches.