Egyptian fighter jets were seen accompanying the plane carrying Saudi Crown Prince Mohammed bin Salman as soon as it entered Egyptian airspace on Sunday.
Experts said that the jets accompanying the Saudi royal airplane signaled Egypt's view of the significance of Bin Salman's trip to Egypt and marked the beginning of his maiden foreign trip as the kingdom's crown prince.
Prince Mohammed bin Salman's visit to Cairo comes ahead of a scheduled trip to Britain on Wednesday for talks with Prime Minister Theresa May and the United States from March 19-22.
Maj. Gen. Hisham al-Halabi, advisor at the Nasser Military Academy and a member of the Egyptian Council for Foreign Affairs, told Al Arabiya English that the accompanying jets is being seen as an extraordinary tribute and welcome to a state guest.
"It signifies a message from Egypt and the Egyptian armed forces to the Prince that he is welcome in both in the skies and on land," Halabi said.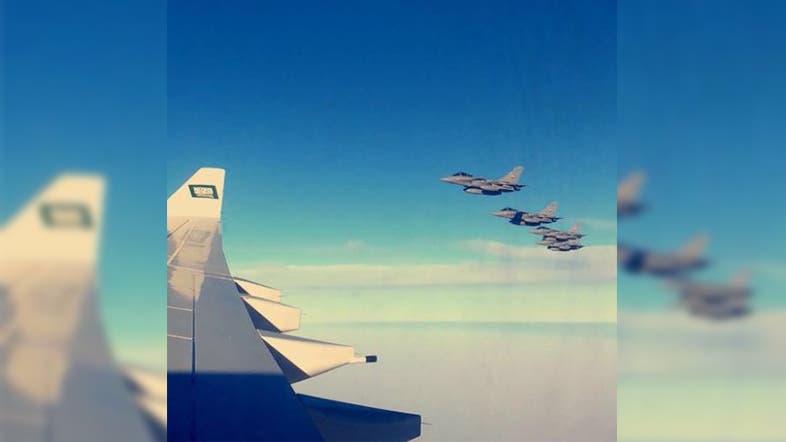 He added that Sunday's tribute from the air forces was not part of official protocol of the reception, but was instead "an expression of the great appreciation for an important guest visiting the country, in recognition of his place in Egypt and its people".
One of the Egyptian fighter pilots said that the warplanes came out of their bases and were on standby to accompany the plane carrying the Saudi royal delegation and to fly near it as soon as it reached Egyptian airspace.