Foad Aodi has been challenged by the brain drain phenomenon for the last 20 years. Originally from Palestine, Aodi came to Italy when he was 18 years-old and studied in Rome to become a doctor.
Today he is the President of the Association of Doctors of Foreign Origins in Italy (AMSI), an association that counts 62,000 members and helps foreign doctors willing to work in Italy.
"In the last 50 years Italy has been facing different phases of high qualified immigration, but recently we registered an increase of doctors graduated in Morocco, Libya, Syria that want to work in Italy", Aodi told Al Arabiya English, adding that today there are around 1,700 Arab doctors working in Italy, mostly coming from Syria and Egypt.
"Before they were coming to study here in Italy and then 40 percent of them were staying to work too. Now they have studied in their home countries and they want to come here to work", said Aodi, who is also advisor to the Italian National Order of Doctors of Rome and President of the Arab Communities in Italy (Co-mai).
The impact of high skilled migration, the so called brain drain, is scaring many governments that fear that their investments in education will not result into qualified labor. Despite this reasonable concern, a counter-intuitive mechanism might reveal the positive side of the brain drain: the so called brain gain.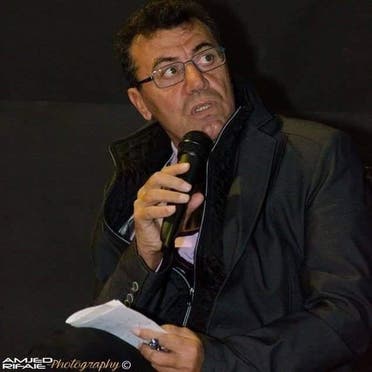 According to 2017 Report on the Mediterranean economies published by the Institute for Studies on Mediterranean Societies (ISSM) at the Italian National Research Council (CNR), when it comes to Mediterranean countries brain drain promotes the production and trade of goods, triggering growth and qualified employment also in the country of origin in a sort of brain gain effect.
"We show that, in the case of Mediterranean countries, migration generally favors exports' growth from the country of origin and that high skilled migration encourages the increase of products that require high technologies to be made", 2017 ISSM-CNR Report explains.
"This shows that on one side high skilled migration reduces the level of human capital in the country of origin, but on the other side it encourages the production of goods with technological content in the country of origin and the employment of more qualified workers with the possibility of triggering a virtuous circle of development", ISSM-CNR 2017 report adds.
Low-skilled migrants
According to data reported in this research, most migrants from Mediterranean countries are low skilled workers, but the number of high skilled migrants have been increasing with a steady pace since 1995, putting in place a sort of brain drain phenomenon that has no exceptions, from Morocco to Lebanon, including Egypt and Jordan.
If the creation of employment and local production in the country of origin depends also on many factors, including political stability and regional conflicts, the interesting data is that where these high skilled migrants arrive, they tend to increase the demand for products from their country of origin. More qualified are the migrants, more elaborated are the products they request.
"We have registered a substantial increase in the demand of products from North African countries", said Rabeh El Kerchaoui, retail manager at the Arab Market in Italy. "Before it was more food related, so spices, halal meat, sweets, but now we are receiving new requests for different products as Moroccan ceramics and carpets, creams… We are still figuring out how to handle this growing demand", El Kerchaoui said to Al Arabiya English.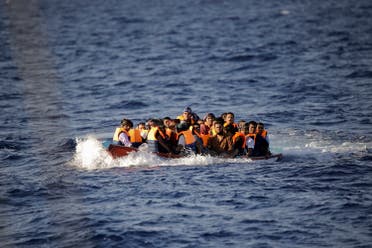 The Arab Market in Italy started in 1993 with one shop in Naples, then in 2004 they opened a second shop in Rome and a third one again in Naples in 2008, always importing and selling products made in North African countries. Now they are considering expanding in the design of Arab calligraphy.
As the demand for North African products increases alongside immigration, importing these products eventually results in increasing the local production in the countries of origin, triggering export growth, hence brain gain. This is confirmed by statistics.
Morocco export to Italy has been increasing from $705 million in 2014 to over $923 million dollars in 2017, with computers, electronic and high tech products registering an increase of 450 percent between 2014 and 2016, according to the Italian Ministry of Foreign Affairs data.
Similar trends can be registered in other Mediterranean countries. If high skilled migration can't trigger this change alone, it can surely contribute in creating a positive trend that local governments in North Africa can turn into something beneficial for their own countries.
From this prospective the so called brain drain seems to be less harmful for the North African countries of origin. It promotes the production and trade of less basic products, triggering growth and qualified employment also in the countries of origin in order to meet the increasing demand abroad. The challenge then is for the local government to make the most of this brain gain.