March 8th, marks the International Women's Day. Women all over the world have always been denied of their full equal rights with men. But in the 21st century there are countries in the world that have taken big steps toward gender equality.
Shamefully however there are a few that insist on outright misogyny which is enshrined in their laws. Iran is one such example. Protests in Iran early this year displayed many social and economic rifts in the country one of which was systematic suppression of women.
No place on the planet has women been more suppressed than Iran. Despite the fact that Iranians are the kind of people who move heaven and earth for their children, parents are constantly worried about their female children's future.
They have learned that the theocratic regime hardly leaves any room for women in Iran. It is fair to say that Iranian women have been treated as second class citizens under the regime.
Statistics reveal that in Iran there are more educated women than men. Numbers do not lie. Most of Iran's college graduates are still female students. Although that is true but it does not mean that the women in Iran have more success in getting jobs.
On the contrary they have very little luck in landing a job. Human Rights Watch tends to agree. Its 2017 report said: "Women are severely underrepresented in senior public positions and as private sector managers. This significant participation gap in the Iranian labor market has occurred in a context in which Iranian authorities have extensively violated women's economic and social rights".
"Specifically, the government has created and enforced numerous discriminatory laws and regulations limiting women's participation in the job market while also failing to stop – and sometimes actively participating in – widespread discriminatory employment practices against women in the private and public sectors."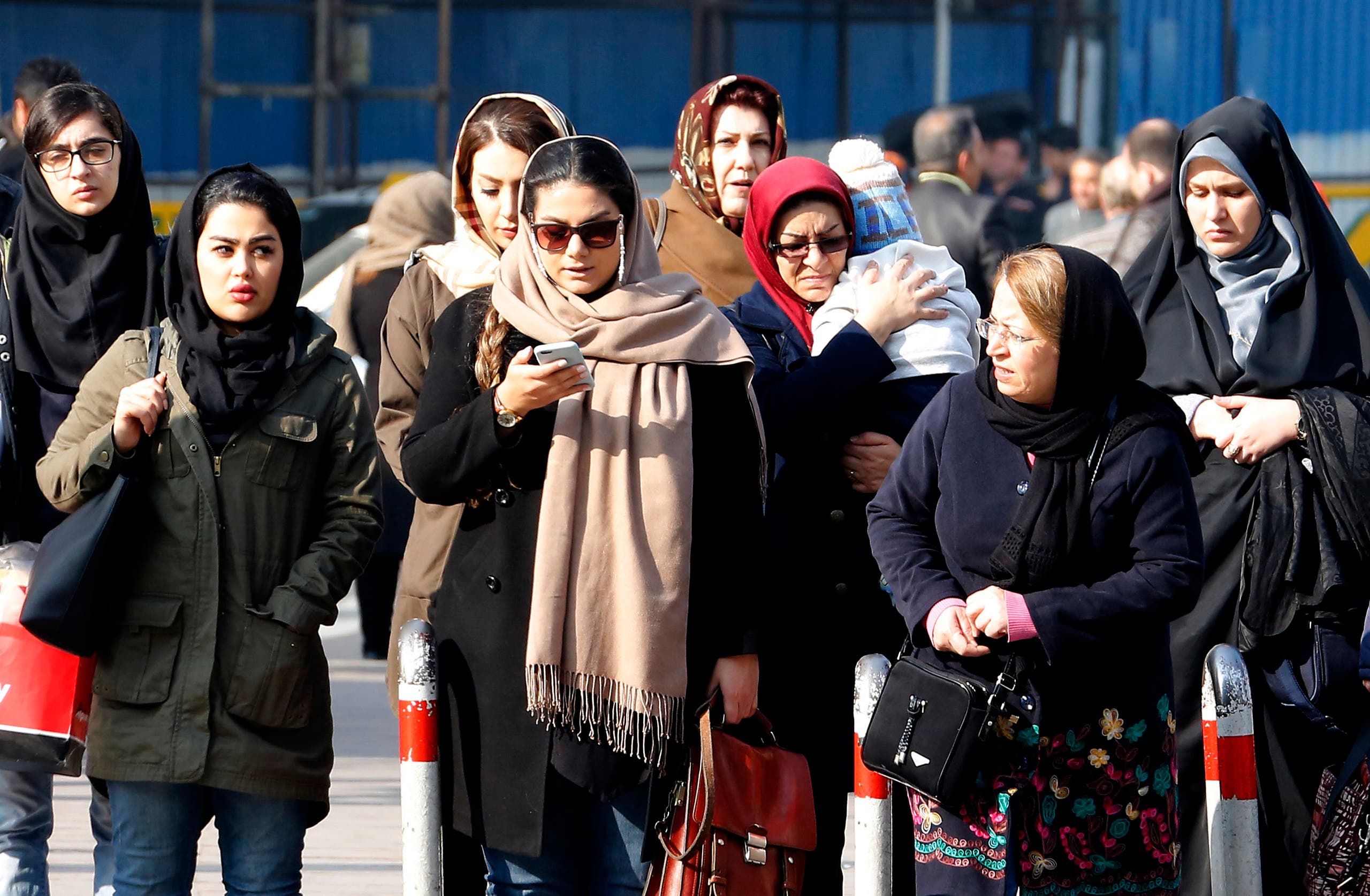 Desire for change
Women in Iran showed their desire for change by participating in the latest campaign against compulsory veil. They now are called "Daughters of Revolution Street." They put their headscarves on sticks as a sign of defense.
Obviously women were at the front lines of recent demonstrations which rocked Iran for days. Many have been arrested and one was kicked down by an IRGC agent and was taken into custody despite a badly injured knee.
But a famous footage that went viral social media earlier this year draws the line in the sand as to where Iranian women stand with respect to the regime. It shows a courageous woman shouting "Death to Khamenei" in the face of IRGC agents surrounding her. It was a daring at which cost her greatly.
Even as FIFA President Gianni Infantino attended a football match in Iran last week, 35 women were arrested for trying to snake into the stadium to watch the match. FIFA president said later that he had met "Rouhani about the government's plans to lift the long-standing ban on women attending male sports fixtures."
In early days of 1979 revolution, Rouhani happily volunteered to enforce mandatory hijab in government offices for women employees. That set the precedence for later suppression of women not only in work places but throughout the country.
It is obvious that women around the world despite making good progress have a long and hard battle ahead to achieve full parity. In Iran, especially after 1979 revolution, for women it has been an uphill struggle. Despite having more than a fair share of serving unjust prison sentences or executions, they were still in shades.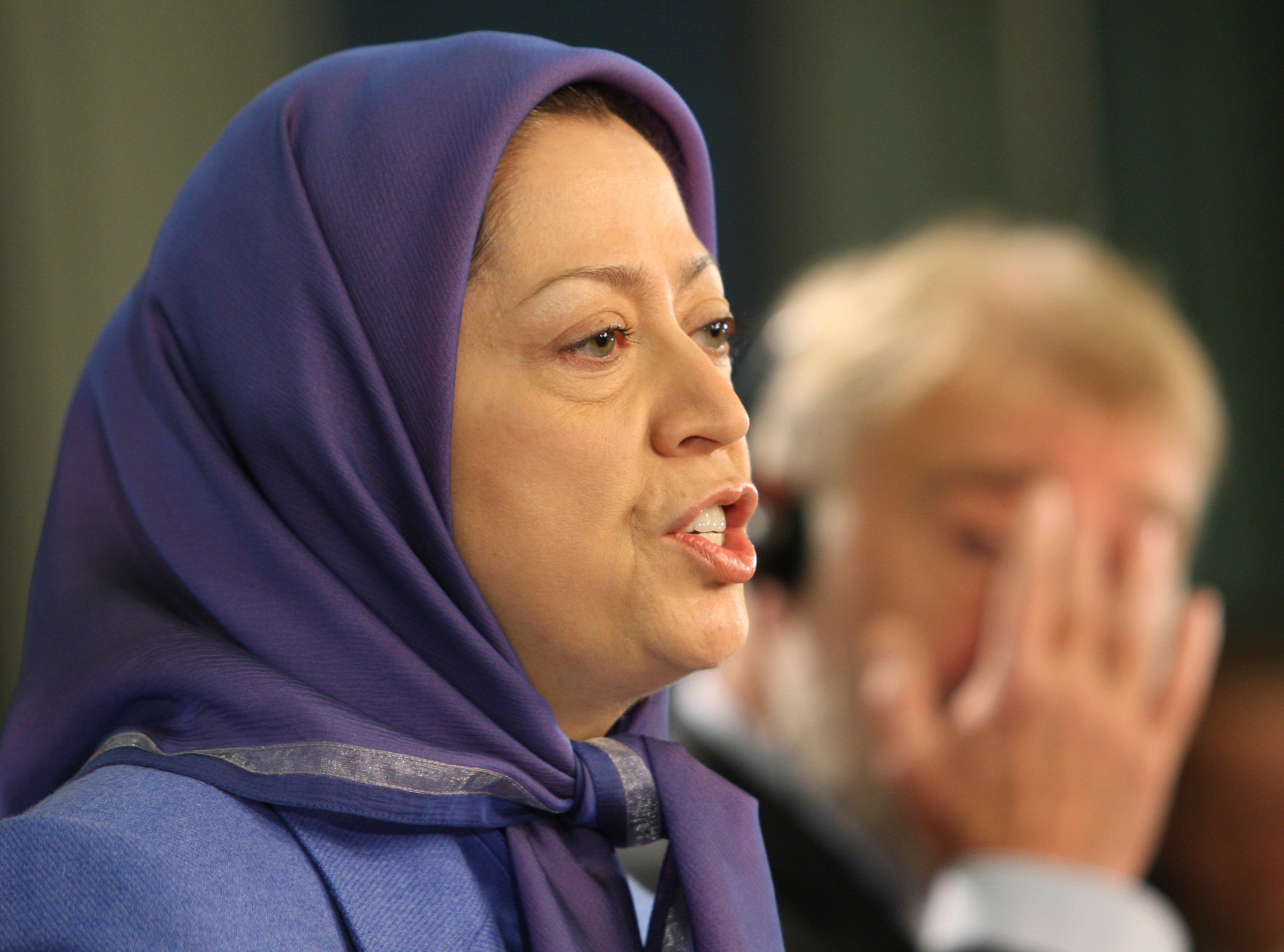 Opposition leads the way
Having discovered the flaw, the People's Mojhaden Organization of Iran (PMOI/MEK) as the opposition organization took the lead. The organization was completely transformed in fall of 1989 and women gradually filled all leadership positions formerly belonged to men.
It is hard to picture an underground organization on the run from the most savage security force in Iran: The Islamic Revolutionary Guard Corps (IRGC) and risk such major organizational changes. The PMOI did not give up and went forward full throttle after its new plan; and changed it did.
The architect of this new and galvanized organization was none other than a humble woman, Maryam Rajavi, president of the National Council of Resistance of Iran (NCRI). She had maintained all along that it could not have happened had it not been for men and women who believed in themselves and their final goal which has been a democratic and free country for all Iranians.
Many seasoned politicians from five continents meeting her, have noticed her positive approach to the most complicated problems such as making the final decision to move all Liberty Camp residents to Albania in September of 2016.
They have found her to be encouraging and bring out the best in people. Although she had graduated from the most prestigious engineering school, Sharif University of Iran, she took the helm of the Iranian opposition movement at the most turbulent times of the country.
A few weeks ago there was an international conference in Paris marking the International Women's Day. It was titled: "Women Force for Change: Iran Uprising and the Role of Women."
Speaking about the claims by the Iranian regime that women should be deprived of the freedom to choose their own clothing through the compulsory veil, Maryam Rajavi said that this is based on nothing because the Quran states that there is "no compulsion in religion", therefore imposing anything on women is contradictory to Islam.
The Iranian women have been deprived of their rights twice as much as men. It makes perfect sense for them to take the lead in bringing down the regime.
_____________________________
Reza Shafiee is a member of the Foreign Affairs Committee of the National Council of Resistance of Iran (NCRI). He tweets @shafiee_shafiee.