Britain jails far-right leaders even as neo-fascist groups want 'war against Islam'
Leaders of a far-right extremist group called Britain First have been jailed for anti-Muslim hate crimes. Paul Golding, the leader of Britain First and his deputy Jayda Fransen have been found guilty on several counts of "religiously-aggravated harassment" by Folkstone Magistrates' Court in South England.
Judge Justin Barron, when handing down the sentence said they both "demonstrated hostility" toward Muslims and Islam. Fransen was sentenced to 36 weeks of imprisonment while Golding was given 18 weeks in jail by the judge who said their crimes were "deliberately planned against targeted victims".
Golding, 36, and Fransen, 31, were arrested in May 2017 for hurling racist abuse, harassing and terrorizing innocent Muslims, filming the harassment and then putting it up on social media and their Britian First website.
ANALYSIS: Is Islamophobia Britain's next big challenge?
Britain First is a particularly notorious anti-Muslim organization, which started as a splinter group from the far-right, white-supremacist political party called the British National Party (BNP). The BNP, founded in 1982, proved to be the most successful far-right party electorally in British history.
In its heyday in the 2000s, the BNP had over 50 seats in local government, one in the London Assembly and two Members of the European Parliament. But by 2014 its support had dwindled thanks to in-fighting and allegations of financial mismanagement by its leaders. The BNP's membership and vote share declined dramatically and former members set up rival groups like Britain First.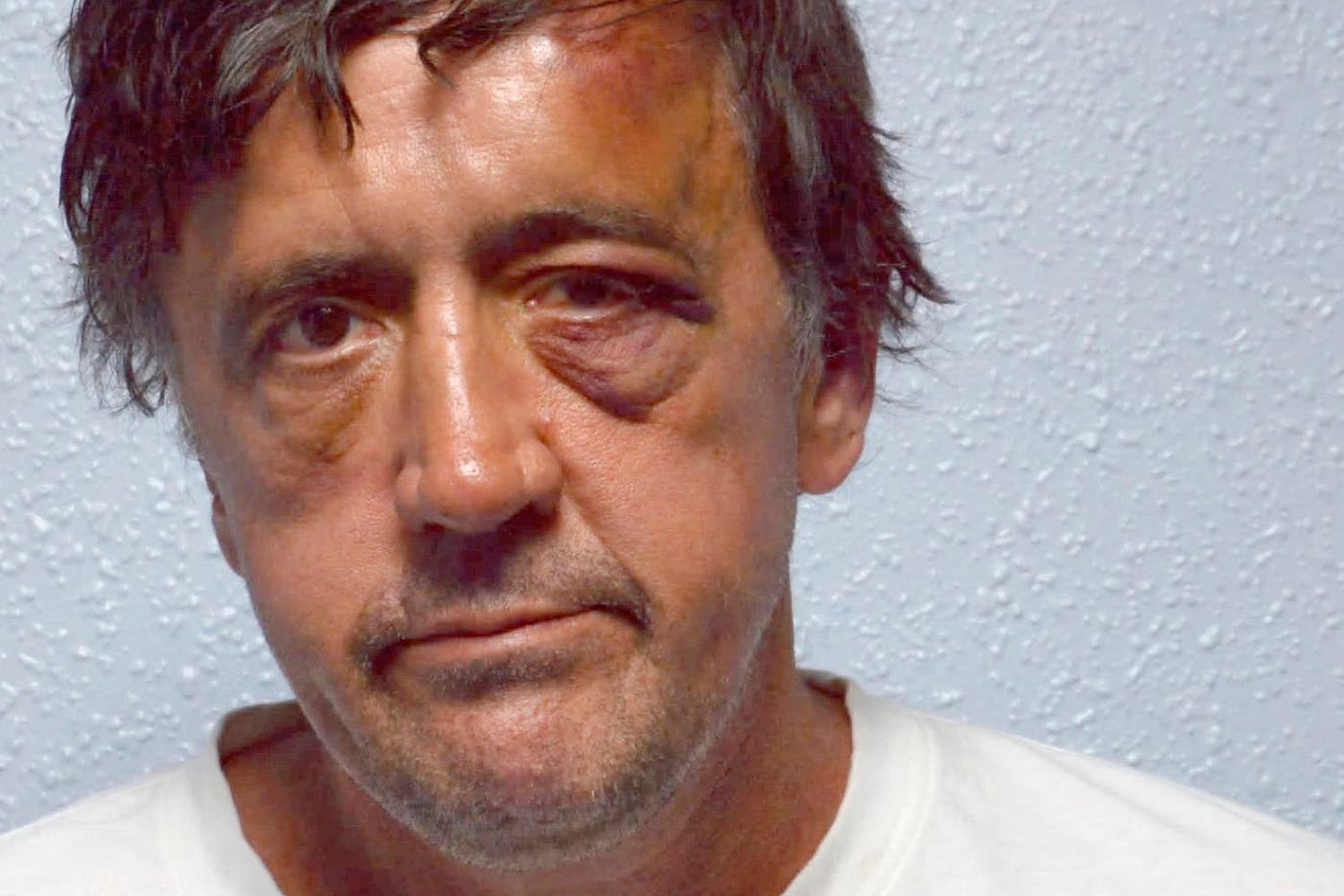 Nuisance value
Currently Britain First is believed to have less than a 100 active members, however it punches above its weight in nuisance value and visibility. On the social media and Facebook Britain First has more supporters than most mainstream political parties.
It has forged links with neo-fascist groups and extreme nationalist movements across Europe which target Muslims. Before being arrested Fransen attended a march in Poland where she called Islam a "cancer moving through Europe".
Inciting hatred toward Muslims, Britain First was responsible for the radicalization of Darren Osborne, the Finsbury Park terror attacker, who mowed a hired van into a group of worshippers as they left a Muslim Welfare Centre after prayers during Ramadan last year.
The neo-Nazi Thomas Mair repeatedly shouted the group's name while murdering Labour MP Jo Cox in broad daylight a few years ago. Cox was a passionate defender of immigration and multiculturalism – both an anathema to Mair and Britain First.
ALSO READ: Should non-Muslim women wear the hijab to fight 'rampant Islamophobia?'
Britain First is also among the organizations in the UK which is perpetuating the idea of a cultural "war against Islam". An annual report by a campaign group called Hope Not Hate has warned that far-right extremists are preparing for this "war" against Muslims and have forecast further violence from these neo-fascist groups.
Nick Lowles, chief executive of Hope Not Hate said that a combination of "civil war" rhetoric and growing online hatred means that the UK must be "prepared for more terrorist plots and use of extreme violence from the far-right for the foreseeable future".
The report published last week comes days after Mark Rowley, the outgoing head of UK counter-terror policing revealed that four far-right inspired terror plots against Muslims had been foiled since the Westminster attack in March 2017.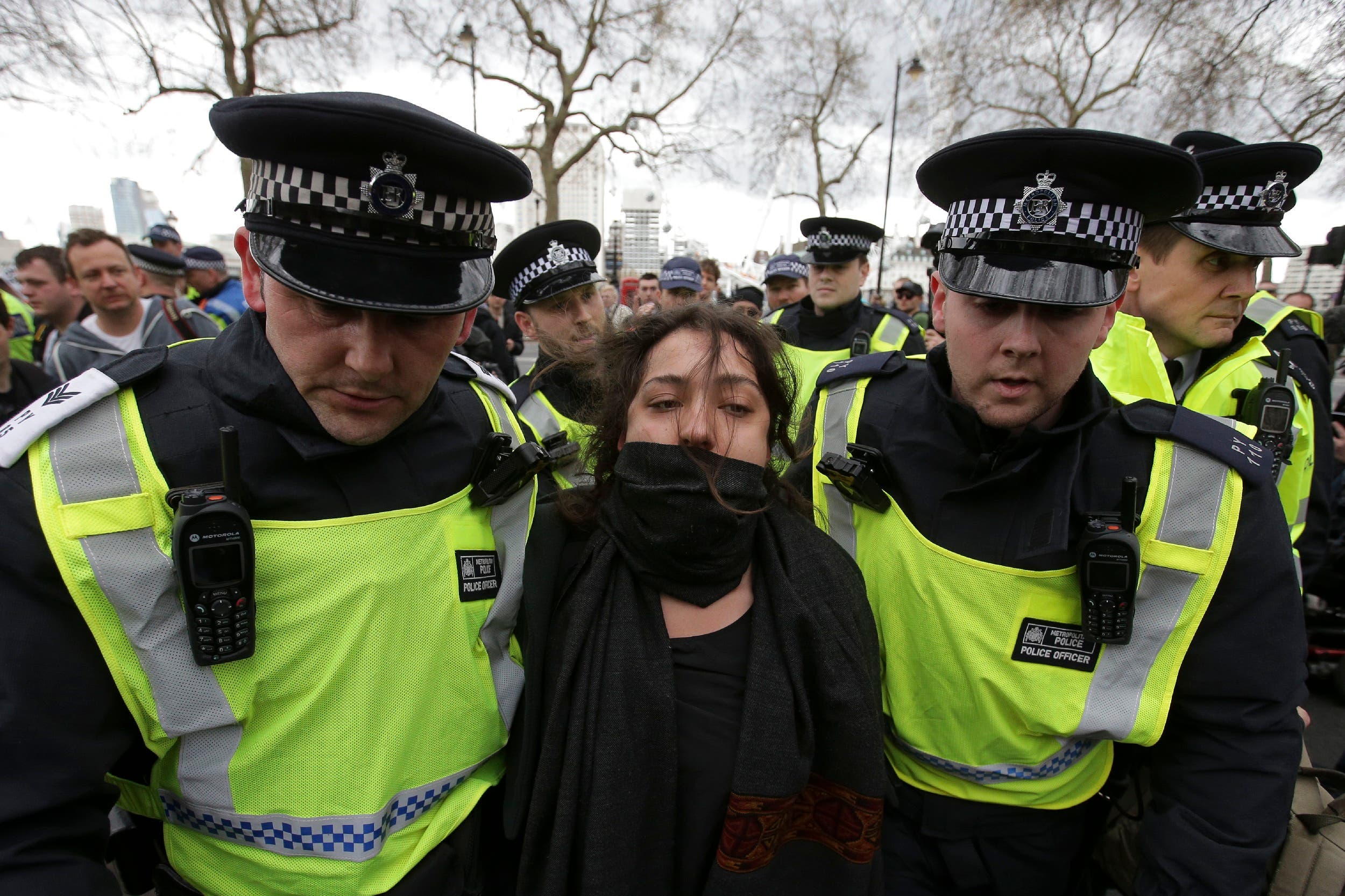 Increased risk
Rowley, an assistant commissioner of the Metropolitan Police, made the figure public for the first time to show the increased risk from far-right groups. Rowley added that 10 Islamist plots were foiled in the same period and warned that both sides were "exploiting existing grievances in target communities, generating distrust of state institutions and then offering warped parallel alternatives".
Britain First gained international notoriety when President Donald Trump retweeted some of Fransen's Twitter posts last year, sparking a diplomatic row after Prime Minister Theresa May condemned the action. Since then both Fransen and Golding have been banned from Twitter, but Britain First continues to have a presence on Facebook where its official page is liked by more than two million people.
ALSO READ: Europe's Muslim population to grow strongly, even if migration ends
Weyman Bennett, joint secretary of Unite Against Fascism argues that fascist organizations were growing because mainstream politicians were aping far right rhetoric. "It is high time that they too be held responsible for their hate speeches," said Bennett.
Though many of these neo-fascist groups in the UK have traditionally been anti-black, anti-Semitic and anti-immigrant, they have become vehemently anti-Islam in the wake of 9/11 and ISIS terror attacks.