After three cycles of national tiger status assessments (in 2006, 2010, and 2014) India has begun another exercise to estimate the number of tigers across the country, with an age old and traditional process. This is is believed to be the largest census of its kind around the world.
Some reports suggest that the assessment will be based on an Android phone-based application and desktop version of M-STrIPES [Monitoring System for Tigers] for collecting, archiving and analyzing data. M-STrIPES stands for monitoring system for tigers-intensive protection and ecological status.
The country's national tiger conservative authority and the wildlife institute say the ground staff involved in the census would be the first ones to use this mobile app, which records the staff's path through the forest and helps upload geo-tagged pictures into the central database. This will make the exercise speedier and more accurate.
However, Dr. Vaibhav C. Mathur of the National Tiger Conservative Authority (NTCA) said: "There is no tracker involved in the process and no technique used at the Corbett Tiger Reserve shall be adopted".
According to him, the ongoing census is based on two sample approach, the first one collected by the forest staff of 18 tiger states. The second sample is collected by trained wildlife biologists who collect information using camera traps on tiger using SECR and distance sampling.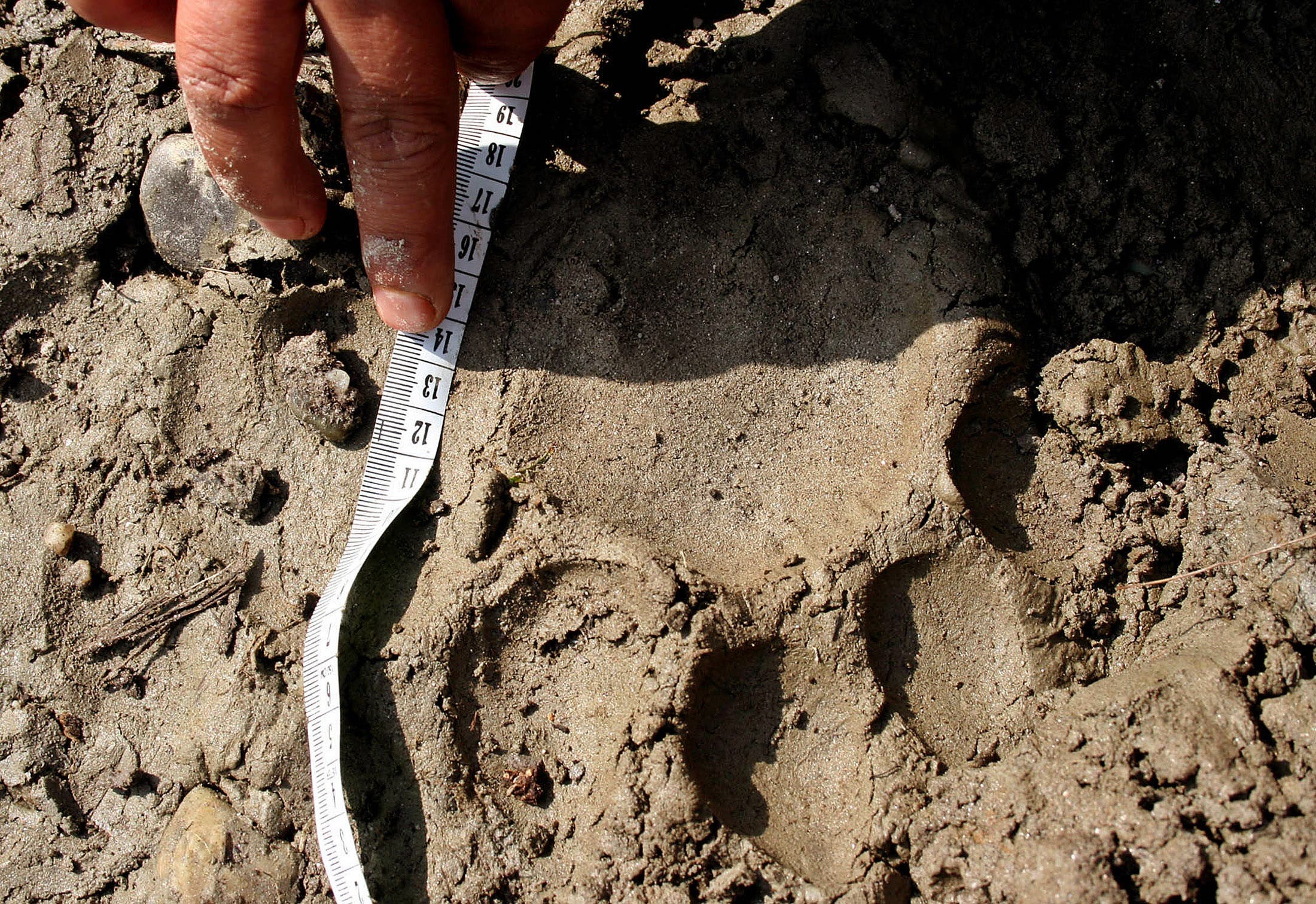 Tracing pug marks
Contradicting this, Ravi Rawat, Guide at the Corbett National Reserve said: "There's no CCTV camera in the reserve and sometime basis of pug marks are not so effective in tracing the tigers because the soil is very hard".
The previous Tiger census, in 2014, had projected India's tiger count at 2,226, up from 1,706 in 2010. Most experts presume the growth in numbers. The census outcomes are likely to be announced in the first half of next year. Media reports then suggested that the census had identified 76 percent of the tigers through images from camera-traps deployed in forests across India.
Ishan Arora, a visitor at Jim Corbett Tiger Reserve, said that in the first week of March he visited the tiger reserve but was unable to find a single tiger out of the 215 that are said to be there. He said he was very disappointed with the local tourism officials for providing such misleading information.
Harish Mishra, a retired government employee in the state said that the main reason behind disappearance of tigers from the forest reserve is lack of water and massive use of groundwater in industrialization process. According to him, massive exploitation of natural resources in the name of tourism promotion is also a reason.