It's that time of year when Saudi Arabia's mountains in Al Baha region are decked in white like a snow flurry. A symbol of the almond tree season.
At the end of winter of every year, these mountains, located south-west of the kingdom, are blanketed with numerous blossoming threes.
Interestingly, a single almond tree can produce up to 200 kg of the favored fruit per season. The price for a single bag of almonds fluctuates according to the season in Al Baha. At the beginning, the prices pick up, after which they begin to decline mid-season. The prices finally rocket once more at the end of the season.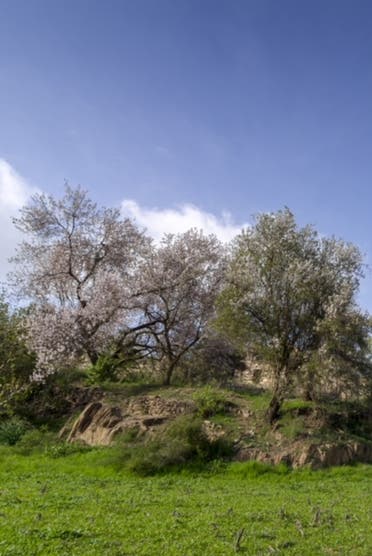 Saeed bin Jarallah al-Ghamdi, Director General of the Agricultural Affairs Branch at the Ministry of Agriculture in Al Baha, told Al Arabiya that the ministry has allocated three agricultural sites equipped to efficiently grow almond trees in the area. This is done to increase production and to protect the tree from extinction.
Almond production
According to al-Ghamdi, Al Baha hosts 30,000 almond trees.
The Ministry of Environment Water and Agriculture branch in Al Baha is working on maintaining the tree's welfare in coordination with businessman Said al-Anqari, said al-Ghamdi. Together, they seek to "establish a research chair on almonds upon completing the research chair on olives, in cooperation with Al Baha University."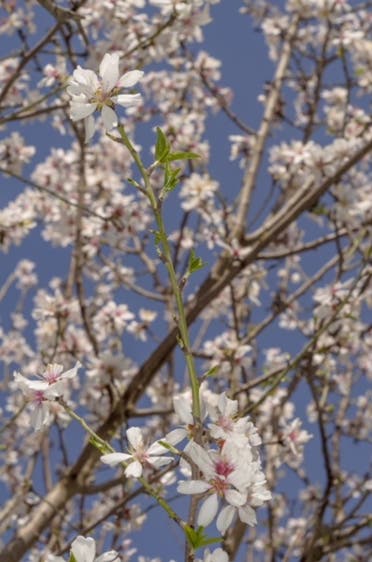 In collaboration with the Food and Agriculture Organization of the United Nations (FAO), the ministry seeks to encourage farmers to make use of and cultivate their terraces in a way that complements the nature of the mountainous landscape, said al-Ghamdi.
The returns generated by the fruit have encouraged farmers to cultivate this tree, and the ministry is playing close attention to its production. After initially abandoning the tree for trade and business, farmers are also going back to growing the plant.
Almond trees are known for their ability to withstand harsh weather conditions. The production of almonds is always associated with the end of the winter season, which is known for the heavy rain in the mountainous regions. Also, agricultural research has shown the tree's ability to withstand drought.