A bunch of young bureaucrats in India are openly questioning Hindutva (Hindu extremist) campaigns and even New Delhi's Kashmir policy undeterred by Narendra Modi government's persistent moves to gag them by invoking service conduct rules.
Even as liberals and intellectuals laud the handful of Indian Administrative Service (IAS) and Indian Police Service (IPS) officers calling a spade a spade, they are targets of social media trolling clearly coordinated from inside the Establishment. Also hounding them are the Home Ministry and Department of Personnel and Training which are armed with special powers to seek explanations from 'wayward' civil servants.
Raghvendra Vikram Singh, District Magistrate of Bareilly in Bharatiya Janata Party-ruled Uttar Pradesh, didn't mince his words after Hindutva cadres entered Muslim—majority areas of Kasgunj on Republic Day, January 26, and raised anti-Pakistan slogans resulting in communal clashes.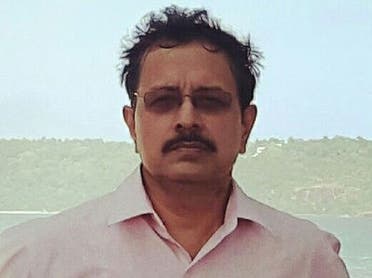 The 2005 batch IAS officer who is a blogger and has written several opinion pieces for Hindi newspapers, acidly remarked on Facebook: "Ajab riwaj ban gaya hai. Muslim mohallo main julus le jao aur Pakistan murdabad ke nare lagao. Kyun bhai woh Pakistani hain kya? Humare Muslim bhai hain.. Humare hi rakta.. DNA ek hi hai humara.. (A strange trend has started of late. Take out processions in Muslim areas and shout slogans against Pakistan. Are these Muslims Pakistanis?)
In another scathing post, he asked: "Why don't they wave the tricolor (India flag) and raise slogans against China which is a bigger enemy? Muslims are our brothers. We have the same blood. Our DNA is the same.") Squirming in embarrassment, Uttar Pradesh's BJP government accused Singh of "talking like a politician" and demanded an explanation for his social media posts. The outspoken officer is likely to be transferred to an inconsequential post as punishment.
Similarly, Shailandra Kumar Mishra, an IPS officer posted in Jammu & Kashmir, has left the Modi government fuming by openly questioning India's "muscular" approach to militancy in the country's only Muslim-majority province. Addressing a big gathering in Mumbai recently, Mishra said: "Please do not rejoice at the killing of militants. These killings are a symbol of our defeat; our collective failure." A video of the speech set the cat among the pigeons.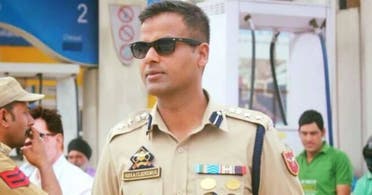 Mishra also took up cudgels on behalf of J& K police which never gets any credit. According to Mishra, J&K police's sacrifices are greater as its men can't lower their guard even while at home on leave, whereas Indian Army, Border Security Force (BSF) or Central Reserve Police Force (CRPF) officers deployed in Kashmir don't have to worry about their security when they are in their home town where they can roam around on motorcycles with their wives without a care in the world.
Like Mishra, Basant Kumar Rath, a 2000 batch IPS officer, is in the government's firing line. His crime: the 'rebellious' pieces he writes for Indian Express newspaper and The Wire website. Currently posted in Srinagar as Inspector General of Police (Traffic), Rath's writings have been branded "seditious", "dangerously critical of the government policy" and "brazen violation of the IPS service conduct rules" by the Home Ministry on the basis of an Intelligence Bureau (IB) report.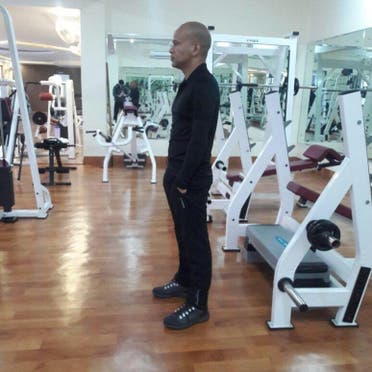 Writing in Indian Express on the daylight murders committed by cow vigilantes, Rath observed: "Every week mobs are lynching, torturing and humiliating innocent Muslims and Dalits in the name and under the pretext of cow protection. They have unleashed a reign of terror. And the police have turned inaction into an art form. Their ability and willingness to turn a blind eye to the organized criminal activities of the so-called cow protectors has ended up making the organized gangs and their leaders confident enough to commit crimes in full public view and film their heinous acts with their smartphones for publicity. And they know that they'll get away as they have enough political and police protectors."
In a tribute to Irom Sharmila who was on a hunger strike for 16 years against excesses by the Indian Army in Manipur, Rath wrote: "Heroes like you don't come by easily. Stay strong, my inspiration.
Take care of yourself. India 's democracy and its elected representatives and their embedded media houses would do well to remember your name. You'll always be "Mengoubi" (the fair one) in my book of prayers."
Another candid dissenter is IAS officer Alex Paul Menon posted in Chattisgarh. He unleashed a storm with his Facebook post questioning the judiciary: "Is there a bias in India 's legal system with 94 per cent of Indians on death row being either Muslim or Dalit?"
While bureaucrats picking holes in Hindutva agenda and taking on the Modi government are few and far between, their criticism does resonate on social media reiterating the freedom of expression enshrined in the Constitution.