New book casts light on how Zulfikar Ali Bhutto wooed Saudi Arabia's King Faisal
Pakistan's embrace of the Arab world, especially Saudi Arabia and United Arab Emirates, is the direct fallout of the crushing military defeat India inflicted on its Muslim neighbour resulting in the permanent loss of East Pakistan and the birth of Bangladesh, according to a new book on Zulfikar Ali Bhutto, Pakistan's Prime Minister from 1971 to 1977.

Indian author Syeda Hameeda writes in the just-released Born to be Hanged: Political Biography of Zulfikar Ali Bhutto [Rupa Publications] that after he took over from disgraced President Yahya Khan in December 1971, Pakistan which was until then "rooted in the sub-continent", turned to "Muslim countries to its west" for emotional succour and to deal with India.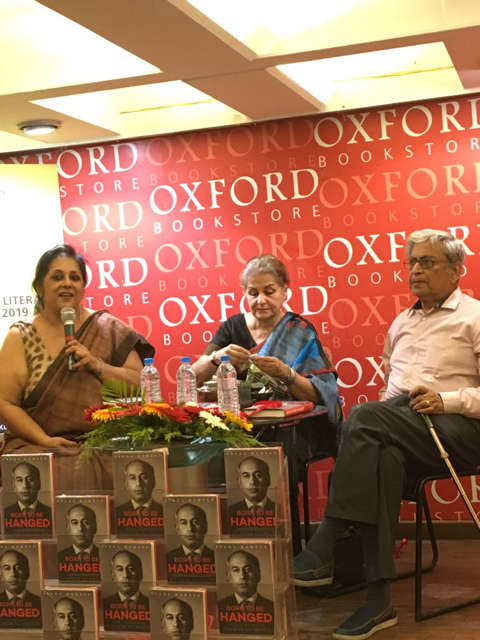 Bhutto and King Faisal of Saudi Arabia hit it off pushing Pakistan on the "Islamization road" which had substantive medium and long term consequences. But the Shah of Iran wasn't so forthcoming. About their tense relations, Bhutto wrote that the Shah "had a complex towards me. He was very envious. His ambitions of being the modern Cyprus the Great contributed in no small measure to his ruin as he lost touch with reality".
Hameeda quotes Mubashir Hasan, Bhutto's 96 year old confidant and co-founder of Pakistan People's Party, saying: "Bhutto made very good friends in Muslim countries who, in turn, were very generous to him. Bhutto was extremely sensitive to their national interest. When Libya needed help, he sent air force pilots. As Hafiz Al Assad was almost at war with Israel, Bhutto sent a Pakistani squadron to Syria. One contingent of Pakistani army was sent to Saudi Arabia to train their military. The same was done for Abu Dhabi."
It was with King Faisal's full political and financial backing that Bhutto hosted the Second Islamic Summit (the first took place in Rabat in 1969) in Lahore in 1974. The presence of heads of virtually all Muslim countries in the world – with the sole exception of Shah of Iran who sent a minister instead – boosted Bhutto's stature and Pakistan's self confidence after the humiliation at India's hands in 1971.

The Lahore Summit Bhutto presided over with all his charm and eloquence was a milestone for many reasons. For the first time, the Palestinian Liberation Organisation (PLO) was recognized by the Muslim world as the sole legitimate representative of the Palestinian people, with Yasser Arafat reportedly remarking that Palestine was born in Lahore. The Summit also recognized Jerusalem's profound importance for Muslims, besides uniting and strengthening the Arabs, especially Egypt, after the 1973 Arab-Israel War.

Evidently, Bhutto laid the foundations of Pakistan's very close ties with the Gulf region which have blossomed and become stronger with the passage of years. Today the biggest proof of their strategic-cum-military intimacy is the appointment of General Raheel Sharif, Pakistan's ex-army chief, as the Commander-in-Chief of Islamic Military Alliance (IMA), the Saudi Arabia-led coalition of 41 Sunni Muslim countries. And IMA has been dubbed a Muslim NATO!

Hameeda disclosed that the title of her book is borrowed from Sir Morrice James, Britain's High Commissioner in Pakistan in the 1960s. The Englishman, who knew Bhutto well, wrote long before his execution: "Despite his gifts, I sensed in him ruthlessness and a capacity for ill doing which went far beyond what is natural. I judged that one day Bhutto would destroy himself. When and how, I could not tell. But in one of my last dispatches I wrote that Bhutto was born to be hanged."

And intriguingly enough, that's what it turned out to be.