Qatar's interior ministry has included 27 individuals and entities in a state-issued terror blacklist, seen by Al Arabiya, which mostly includes Qatari citizens and national entities.
In a search for one of the men on the terrorist list, Mohammad Jaber Salim Mushaab, who was scarcely known, it was found that only two Qatari citizens are recorded to similar full names.
One was a Qatari military officer, Jaber bin Salim al-Mushaab, while the other was his brother, Mohammad bin Salim al-Mushaab, an employee at Qatar Petroleum.
A search of their personal Twitter and Instagram accounts found that it was none other than their uncle, Mohammad Jaber Salim Mushaab, who was on the blacklist.
The common denominator between these three names was evidence, obtained by Al Arabiya, of their support of ISIS and al-Qaeda.
However, the most prominent name that deserved to be looked at, although not included in the list, is that of Jaber al-Mushaab, a lieutenant in Qatar's military commando force.
Jaber used to correspond with a Saudi youth on social media, in particular one who went by the name "Sympatique" - a star of social networking platform Kik – who joined ISIS to fight in their ranks abroad before returning to Saudi Arabia and surrendering himself to authorities.
In tweets dated Aug. 13, 2013, the Qatari lieutenant congratulated the young Saudi man for joining ISIS.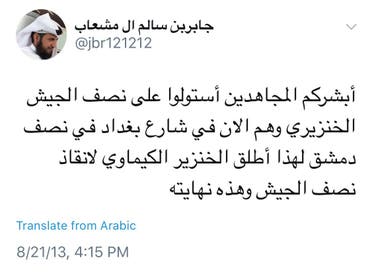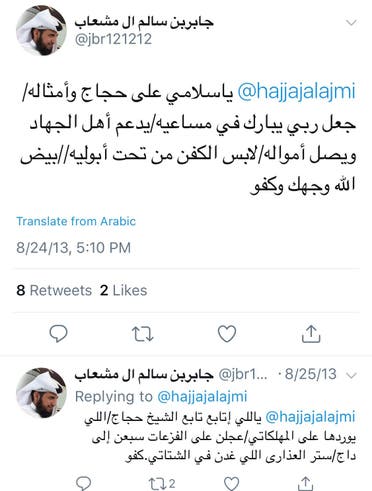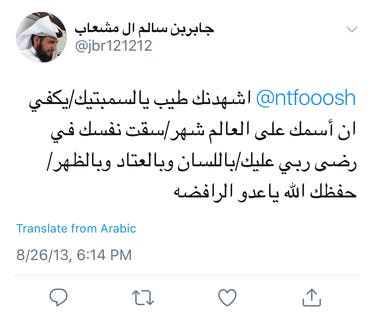 "Thank God for bringing you to the most noble place for you to carry out jihad. This is an honor in this world and the hereafter," Jaber tweeted.
Another tweet read: "I can vouch for your kindness, O Sympatique. It is enough that you are known worldwide as confident in God's mercy on you, O enemy of Shiites."
In a separate tweet, he praised the death of one of his family members, Abdel Mohsin bin Hezam Alnadilah Marri, who had fought along ISIS.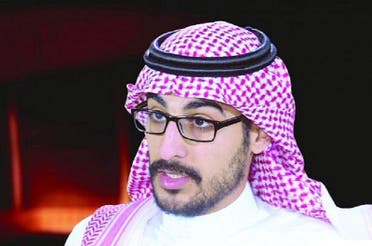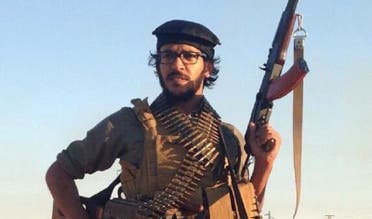 "Good news, jihadis have taken over half of the army. They are now on Baghdad Street in the center of Damascus," Jaber tweeted.
One of the tweets by the Qatari internal security forces' officer commended Hajaj al-Ajami, a prominent funder of extremist groups in Syria and who is on international terror lists as well as on the ones issued by the Anti-Terror Quartet compromising of Saudi Arabia, Bahrain, the United Arab Emirates and Egypt.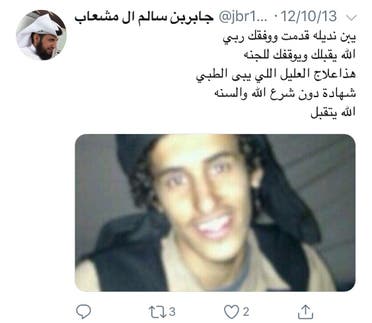 During a conversation on Twitter with his cousin Salem al-Shamleh, an ISIS member who was then-present in Syria, Rashed al-Mushaab, a cousin of the Qatari officer, threatened Saudi Arabia and Bahrain with terror attacks.
Qatari ISIS members
Al Arabiya also came across a photo of Ali Bin Saeed al-Hawl, a consultant of Qatar's defense minister, and Ali bin Saleh al-Kahleh, a Qatari citizen who was detained in the United States for 15 years after he was convicted in 2003, following the September 11, 2001 terror attacks, of supporting al-Qaeda. The photo with Kahleh was taken after his release from prison in 2015.

The most prominent name was Abu Abdulaziz al-Qatari, whose real name is Mohammed Youssef Othman. Abu Abdulaziz, who is originally a Palestinian-Jordanian, participated in fighting the Soviet Union then moved to Iraq and settled there. He was among the founders of Ansar al-Islam group. In 2003, he began working with Abu Musab al-Zarqawi. He then moved to live in Qatar.

Al-Qatari worked from Qatar to financially and logistically support extremists and then moved from Qatar to Syria in 2011 to join Ahrar al-Sham then Nusra Front. He later formed Jund al-Aqsa organization.

This is in addition to Tariq al-Harzi, aka Abu Umar al-Tunisi, who went to Iraq to join extremist groups in 2003. He was killed by an airstrike by the US-led coalition in 2015.

The US Treasury Department designated him on its terror list in 2014.