Old Arabic fonts are distinguished for their diversity and beauty but the most common ones have been Makki and Madani as they have been used the most. The font Madani was used to write the Quran and the Prophet's Sunnah and it was also used in the prophet's correspondences to kings and presidents. Inscriptions on rocks and mountains' slopes also used the Madani font.

There are different theories regarding the origin of the Arabic font. According to historical documents at King Abdulaziz Foundation, Darah, Grammarian Abu al-Aswad al-Du'ali invented a system using large colored dots above certain letters to differentiate them. Du'ali thus introduced diacritics and placed a red dot above the letter for fathah and a red dot under the letter for kasrah. He also added a sign for dammah and two dots for tanwin. This was during the era of Muawiyah Bin Abu Sufyan.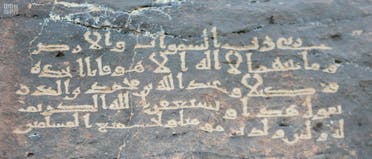 During the reign of Umayyad caliph Omar ibn Abd al-Aziz, the Prophet's Sunnah was recorded to fulfill the wishes of his grandfather Umar Bin Al Khattab.
WATCH ALSO: World's oldest Quran

Medina contains a rich legacy of early Islamic scriptures which were engraved on the city's rocks in mountains and valleys and on roads which old caravans used

King Salman bin Abdulaziz Restoration Center, Tarmeem, is currently looking after this legacy. The center does not only look after the possessions of Darah but also looks after maintaining this legacy which citizens and public and private libraries possess.
ALSO: Old Quran goes on show in UK… Just don't call it 'the' oldest

Governor of Madinah province Faisal bin Salman bin Abdulaziz, also head of Madinah Development Authority, has recently launched an initiative to look after the Madani font.

Libraries across the world, such as the National Library of France, the Leiden University Library in the Netherlands, the University of Birmingham Library in Britain and the Berlin Library in Germany, keep copies of the Quran written in the Madani font.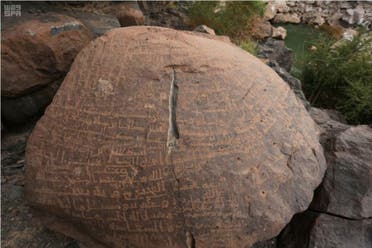 Darah had said in one of its reports about Arabic fonts that searching for the origin of Arabic font has become some sort of adventure.

King Fahd Complex for the Printing of the Holy Quran in Madinah has also recently launched a project to digitally process and implement suggested aesthetic improvements to the font of the Madinah Quran that was printed in 1422 hijri. The aim is to produce a high quality font via advanced computer programs that are specifically designed for this purpose and enhance the quality of the decoration to produce a high quality manual font.


On transforming the Madani font into a digital one, digital printing expert Sleiman bin Abdullah al-Mayman said the Madani font is the base of all fonts that are common today, noting that the point of the project is to revive this font so the old Quranic font is digitally imitated on computers.