Tunisians vote on Sunday in their first free municipal elections, another step in the north African country's difficult democratic transition that has become marred by disappointment over a lack of jobs and economic opportunities.
Tunisia has been hailed as the only democratic success of the Arab Spring because it toppled a long-serving autocrat - Zine El Abidine Ben Ali, in 2011 - without triggering major violence or civil war, or a reversion to authoritarian rule.
But enthusiasm for democratic change has long given way to anger over stubbornly low living standards, which have driven some Tunisians to make the dangerous sea crossing to Europe in search of work or have prompted a few to turn to militant Islam.
"We need jobs, jobs. That's what we expect," said a worker who gave his name as Khaled, in Ben Arous, an industrial town of 88,000 people just south of the capital Tunis.
But despite the economic gloom, some Tunisians see the municipal elections as a long-overdue opportunity to improve struggling public services and tackle local problems - in the case of Ben Arous poor street lighting and bad driving.
"Every year six or seven people die in road accidents (here)," said Salma Douri, an activist, adding that she wanted a state-funded campaign to raise drivers' awareness of the dangers of speeding.
Challenge
The main challenge will be to match voters' expectations with local budgets in a country where - typically for former French colonies - the central government makes the main decisions about how and where money gets spent.
A new law envisages some decision-making being gradually devolved to the local level, though it remains unclear how it will work in practice.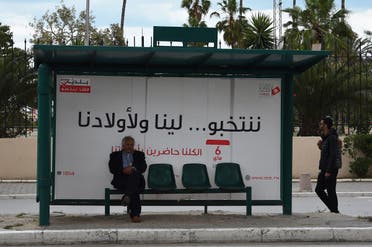 "The citizens want from us a cleaner Mohamedina, more beautification and jobs," said Amel Besrour, an independent candidate running on the list of the Islamist Ennahda party in the Ben Arous district of Mohamedina.
The two main parties, Ennahda and the secular Nidaa Tounes which together form the national government, are expected to dominate the municipal elections.
Islamists and secular forces have fought over the country's direction since 2011 but agreed under mediation of labour unions on a power-sharing deal in 2014.
Western donors want to provide funds for councils to start projects from day one. This comes on top of billions of dollars in loans from the International Monetary Fund and various countries to help plug a budget deficit caused by political turmoil and one of the world's highest public sector bills.
The local elections are being actively supported by foreign non-governmental organisations (NGOs) which are trying to help Tunisians build democracy from the grassroots.
Ben Arous is home to the Centre for Democracy, Citizenship and Development, set up by German's Hanns Seidel Foundation.
"I am convinced the municipal elections are an important step in decentralisation and supporting local authority," said its head, Marwen Abidi.