Modi-Jinping Informal Wuhan Summit a 'low cost, high benefit option for China'
China is the only country to have crushed India militarily in living memory. The humiliation inflicted in 1962 has scarred relations between the world's two most populated and nuclear-armed nations giving Beijing a big psychological advantage over New Delhi for five-and-a-half decades.
It is against this ominous historic backdrop that the April 27-28 Informal Summit in Wuhan between Indian Prime Minister Narendra Modi and Chinese President Xi Jinping must be viewed. Importantly, it was not a meeting of equals by any yardstick as China's economy is five times India's and the superpower's military spending is thrice India's.
And by most accounts India asked for the summit and China didn't say no. But speaking to Al Arabiya, Happymon Jacob, an associate professor at the School of International Studies in New Delhi's Jawaharlal Nehru University, insisted that Modi returned from Wuhan as a winner.
"Modi wants rapprochement and stability in relations with China and he achieved that by spending quality time with Xi. The two have agreed to guide their militaries to behave responsibly on the disputed border. A lot of trans-border problems are created by local tactical factors without the sanction of political or diplomatic leadership. After the summit, we can expect a far more peaceful Line of Actual Control", Jacob observed.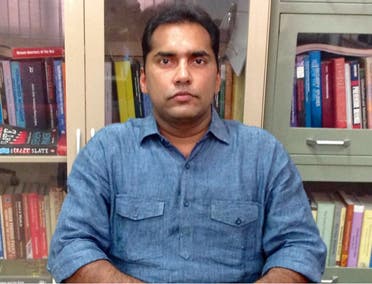 Time for SCO
Jacob, however, conceded that domestic compulsions primarily drove Modi to jet to Wuhan barely a few weeks before the Shanghai Cooperation Organization (CSO) meeting in Qingdao in June which Modi is anyway scheduled to attend. India joined the China and Russia-led SCO in 2017. There is no precedent of any Indian premier visiting China in such close succession.
"As domestic ratings matter in the run-up to the 2019 general elections, Modi doesn't want a failed China policy on his hands. The Pakistan policy is a complete flop. The neighborhood policy is in a shambles. And as China is willing to talk to India, Modi grabbed the opportunity to show countrymen that his foreign policy has not been a failure altogether", said Jacob.
Another China expert, Jayadev Ranade, who had a long innings with Research and Analysis Wing (RAW), India's external intelligence agency, contradicted reports that India had asked for a summit.
Ranade, who retired from Research and Analysis Wing (RAW), in 2008 and now heads the Centre for China Analysis and Strategy in New Delhi, told Al Arabiya: "In September 2017, after the Doklam crisis was defused, China proposed that the two leaders meet informally to stop the downward slide in ties and improve relations. This was reiterated in November and the pace quickened from February leading to the intimate Wuhan talks without an agenda or big accompanying delegations."
On May 4, China's ambassador to India, Luo Zhaohui, publicly spelt it out that " the idea of holding an informal summit was first mooted by PM Modi when he met President Xi on the sidelines of the SCO in Astana in 2017 and after that the two sides worked hard to make it happen".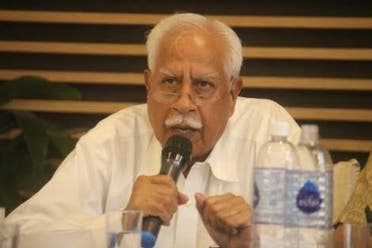 Summit without agenda
But a summit without agenda has not gone down well in India. It has been severely criticized by Rahul Gandhi, the recently anointed head of the opposition Congress Party, as well as the Shiv Sena, a constituent of Modi's Bharatiya Janata Party-led National Democratic Alliance.
Gandhi tweeted that Modi looked "tense" in Jinping's company and urged the Indian PM to raise the Doklam issue and the China Pakistan Economic Corridor [which New Delhi insists passes through Indian territory illegally occupied by Pakistan) in the "No Agenda" talks and place details of his "heart-to-heart" talks before the country on his return.
The Uddhav Thackeray-led Shiv Sena is not only an NDA ally but shares power with the BJP in Maharashtra. Yet its mouthpiece, Saamana ridiculed Modi for meeting Jinping without an agenda. It wrote: "It means India's Prime Minister has got no work and hence, he casually toured China".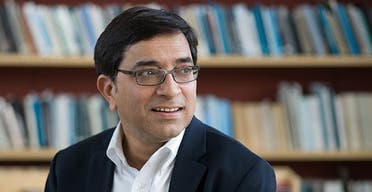 Nuclear angle
Exactly 20 years ago, another BJP Prime Minister, Atal Bihari Vajpayee, had cited China as the reason for India's 1998 nuclear tests in his written explanation to Bill Clinton, while then Defence Minister George Fernandes publicly branded China India's Enemy No 1. Bilateral relations remained frosty and last year India and China were on the brink of war in Doklam but ultimately better sense prevailed.
India's biggest grouse against China is rooted in Beijing's extraordinarily close ties with Pakistan – a nation India has fought three full-fledged war with and accuses of exporting terror. .Even before Modi met Jinping, China reassured Pakistan that relations between the two countries were as firm as ever and would "never rust".
Moreover China has blocked India's membership of the Nuclear Suppliers Group and stubbornly stands in the way of UN sanctions against a Pakistan-based militant leader Masood Azhar blamed for attacks on India. Ashutosh Varshney, Director, Center for Contemporary South Asia, Brown University, and a columnist for Indian Express, candidly called the Wuhan summit " a low-cost, high-benefit option for China".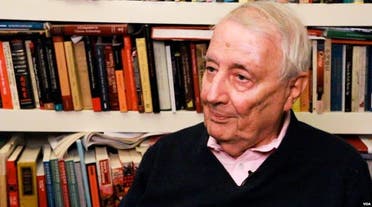 Potential drift
Roderick Macfarquhar, who teaches History and Political Science at Harvard and keeps tabs on Sino-Indian relations, has a cogent explanation for China agreeing to India's proposal for an informal meeting.
"Anything which arrests India's potential drift towards the US and its allies is good for China. The Chinese were perhaps quite happy to have an informal summit: they could hear what Modi had to say and placate him a little. It was no skin off their nose. It was not in Beijing where they might have had to roll out the red carpets. And being informal, no documentary evidence was required for any agreements of great significance."
"And Modi", according to the American scholar born in pre-partition Punjab, "wanted some kind of assurance that whatever problems he has with Pakistan until the 2019 elections, China as Pakistan's benefactor did not jump up and down on its border, and threaten India."
He added: "Xi would have had his tongue in his cheek (when he met Modi). The Chinese do not think they need India for its development. India does look to China with economic admiration but China does not."