Foreign music genres now have a growing fan base among Saudi Arabian youth, said Latin tunes musician Ali al-Sheiha.

Al-Sheiha is a member of the jazz group in the kingdom known as Peace Tone.
Speaking to Al Arabia.net, al-Sheiha, also known as Conga – a nickname derived from the instrument he plays - said that he first began playing a Western instrument back in 1998 during middle school.
Conga noted that he comes from a musical family where his father and cousins all play Eastern-style instruments.
Passion
Talking about his differing musical passion, Conga said that he was always subject to "ridicule and criticism from family members. This is because of my interest in foreign musical genres, but now things have changed and they don't think of me pessimistically," he said while laughing.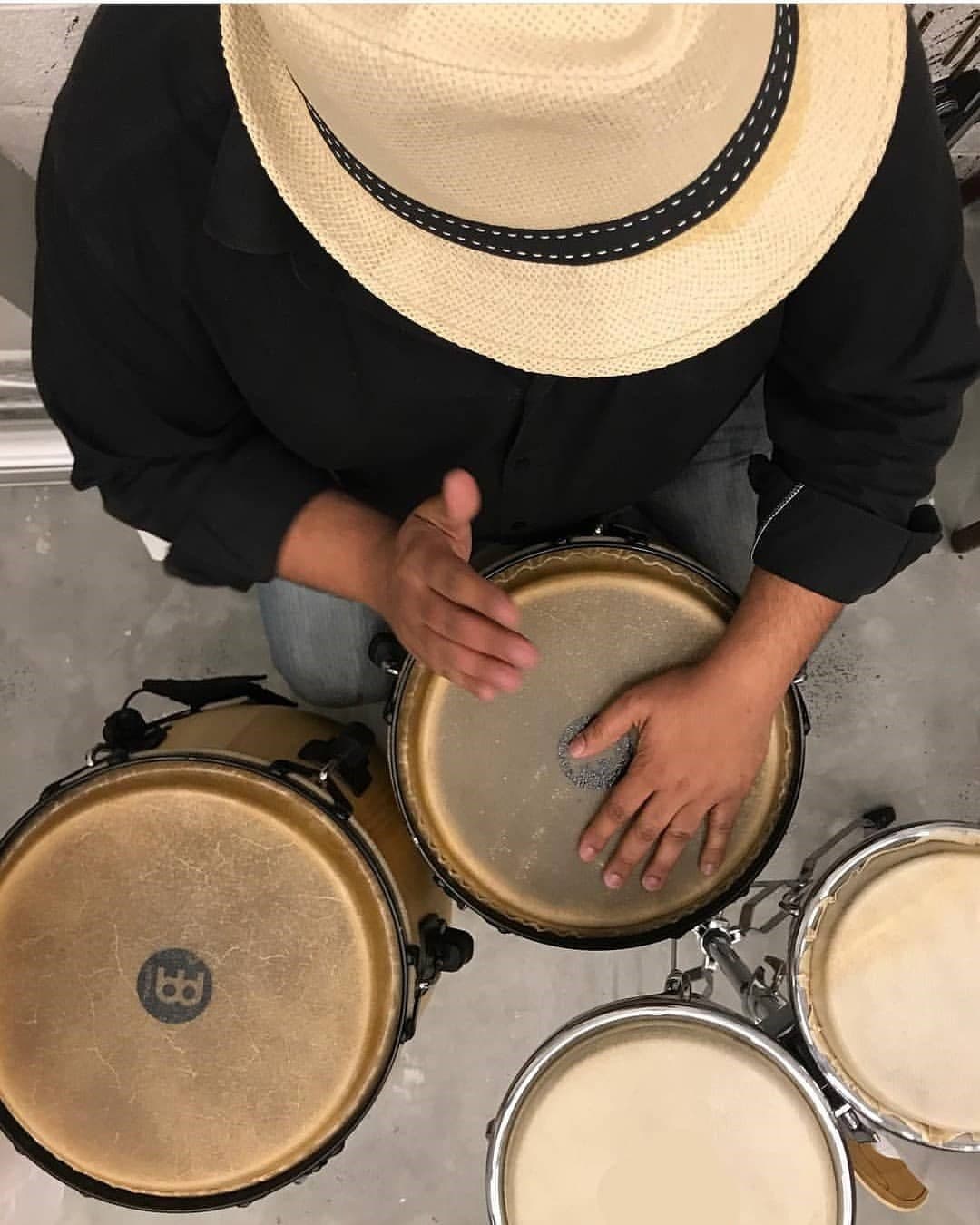 Conga continued, saying: "When we hold certain events, there are some who assume we are foreign and choose to speak to us in English. It doesn't even cross their mind that there may be young Saudis who present such artistic styles."
The musician noted that over time, he has chosen to deepen his research on varying rhythms across nations. On this, he said that it was astonishing for him to find that they are very similar, but only differ on certain technicalities.
The band
Speaking about the band, Peace Tone has been established for just four years. While the band is young, it holds a great fan base in Saudi Arabia, said Conga. The band played at the cinema inauguration in the kingdom and other events. The musician explained that while the team is comprised of nine members, due to space constraints at some venues, not all of them take part.
Since 2016, Peace Tone has participated in all of the kingdom's most prominent events. Their first concert was "Cultural Tunes" and was hosted by King Fahd Cultural Centre in Riyadh.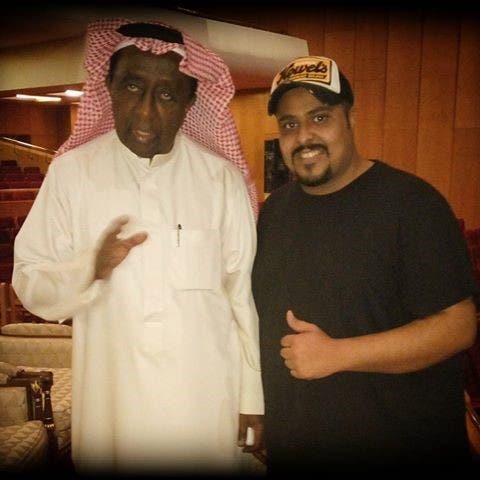 "We present a variety of musical genres, from Jazz, to Blues to Reggae and Flamenco," said Conga.
"We blend the music styles together to ensure that everyone is entertained. We also choose famous songs which people love, especially ones that achieve high viewership or cinematic sound tracks that resonate with their memories," he added.
Genres
Conga noted that many of their audiences request Khaleeji songs played on foreign instruments. This in turn was a big hit for them and is a genre that is requested to be herd by their foreign audience, he added.
According to Conga, social media was a friend to break boundaries between them and their audience. In such away, the audience can get to know the band members including: Khalid Sharif (Saxophone ), Bilal (Drums), Rami Hussein (Electronic Keyboard), Abdul Rahman (Guitar) Emad (Solo guitarist), Mohammed Hakim (Trumpet), Ayas (Machine Bezek) and Abdel Aziz (Oud). We also welcomed Egyptian violinist, Michael.
On the band's performances, Conga notes that many foreigners express how astonished they are to see the level at which they perform with many exclaiming, "Where did you learn such an art?" Their bewilderment grows once they learn that our creativity is not falling from an education in musical arts, but persistence and hard work, he added.
Conga explains that the main hardship the band faces is the fact that foreign instruments are not readily available at local stores, as such they need to order them in from other countries.
When asked how he feels about being the only Saudi to play the Conga, the musician said: "It is a feeling of pride. This is a tough instrument to play, especially for beginners in rhythm. I won't hide it from you, when I first started, this Conga right her next to me, I spent a year looking at the instrument not daring to touch it."
In the end, Conga thanked the Saudi Culture and Arts society in Riyadh which opened door for the band.