After months of speculations, finally President Donald Trump pulled out of the Iran nuclear deal formally known as the Joint Comprehensive Plan of Action (JCPOA).
The deal was struck by his predecessor President Obama who went out his way to sweeten the deal for the regime in Iran hoping that its rulers may eventually come around and stop their destabilizing behavior in the region, not to proliferate long-range ballistic missiles and end human rights violations at home.
None of that happened. Lack of transparency in the deal from day one raised many eyebrows. No one really knows how much money was offered to the regime in exchange. The figures are anywhere from $50 to $150 billion.
Sadly not a dime of the money gained from the deal was spent to make life easier for average citizens. Instead it was generously wasted on wars in Syria, Iraq and Yemen. Iran's clerical regime did everything possible to prop up its puppet Bashar al-Assad in Syria. Iran, once a very wealthy nation went completely bankrupt.
Brig.Gen. Mohammad Bagher Ghalibaf, Tehran's former mayor, revealed in a heated televised election debate with incumbent Hassan Rouhani that 96 percent of the country's population is poor and only a tiny 4 percent pockets everything.
Although shocking, people in Iran sit on a pile of gold which includes world's second natural gas reserves as well as that of world's fourth oil reserves, yet they are struggling to stay afloat.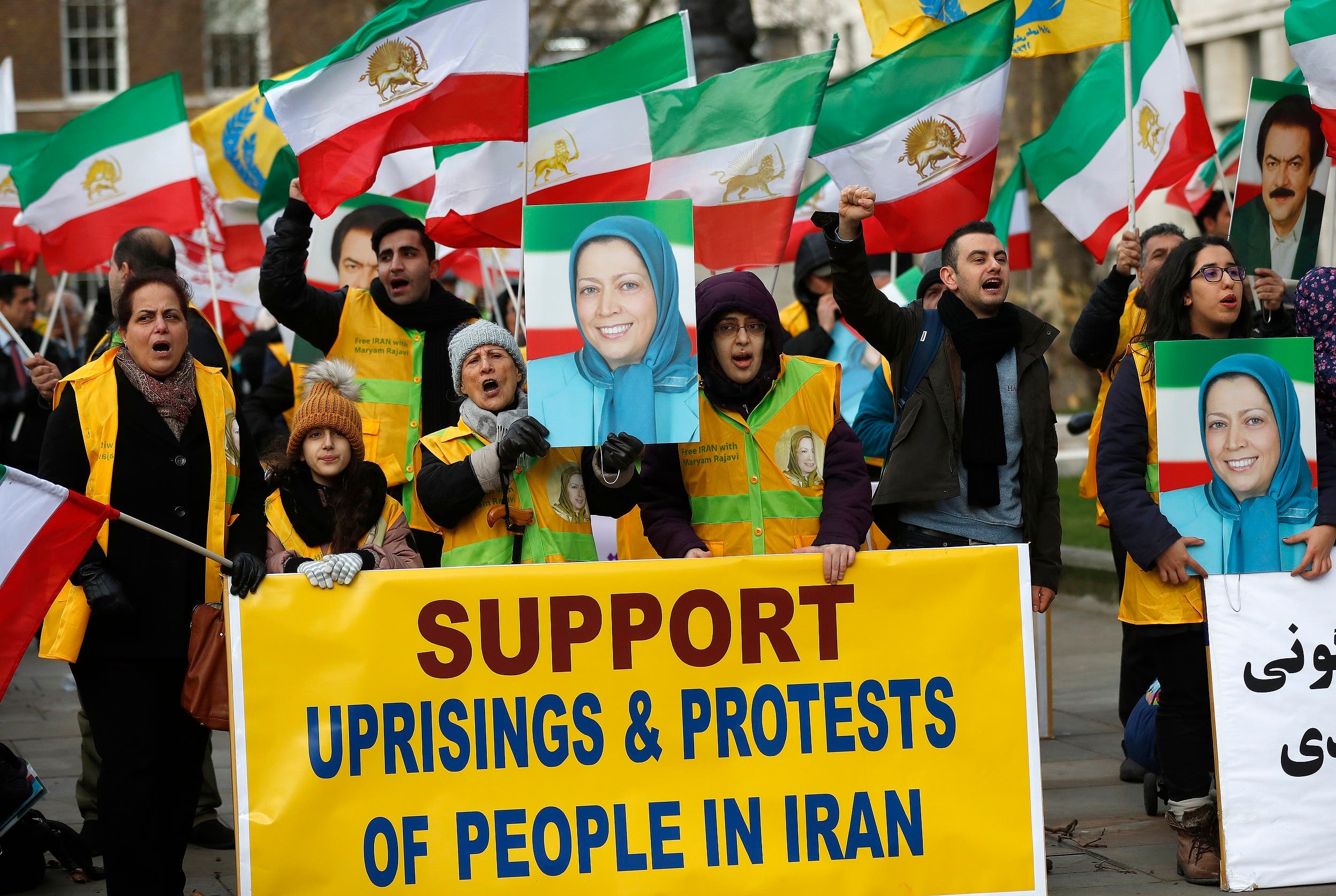 Splurging on conflicts
Iranian people have been worse off since the sanctions relief of 2016. During Iran's recent uprisings in the winter, protesters chanted: "Leave Syria alone, think about us instead."
There is no official record of how much is spent on war in Syria but by the Iranian opposition's findings from inside Islamic Revolutionary Guards around 24 billion a year is Iran's bill to pickup for the bloody war.
A new report on Iranian opposition's TV channel Simay-Azadi estimates that Iranian regime pays for the salaries of a company as well as some units of Syrian regular army. Syrian opposition says that there are close to 90,000 foreign fighters trained, equipped and paid by IRGC's Quds Force on the ground.
Other countries in the region, one way or the other, have suffered from dangerous escapades of the IRGC. Yemen, Iraq, Bahrain are just a few on the long list of proxies on Quds Force's payroll in the region.
IRGC's crown jewel is Lebanese Hezbollah. Hassan Nasrallah confirms that its group's livelihood is entirely dependent on Iran. His famous quote is: "As long as Iran has money, we have money." IRGC has a figure in every pie in the Middle East and beyond.
A recent report shows that IRGC's proxies in Iraq have been receiving hidden $100 bills in boxes that were packed with campaign advertisements for Iraq's parliamentary May elections. Iraqi Custom Services at Iran's Khosravi Border with Iraq sized the shipment worth $50 millions.
What is left of the JCPOA windfalls – after paying proxy terrorist group bills in the region – is spent on a variety of security forces in Iran. The regime provides theses forces with state-of-the-art gears to come down hard on protesters.
December uprisings rocked the regime to its core when Iran witnessed protest in over 140 cities nationwide. What started as protests for bread soon gave way to demands for regime change. Chants of "Death to Dictator," "Death to Khamenei, Death to Rouhani," "Leave Syria alone, think of us instead," demonstrated the depth of Iranian people's hatred for the regime.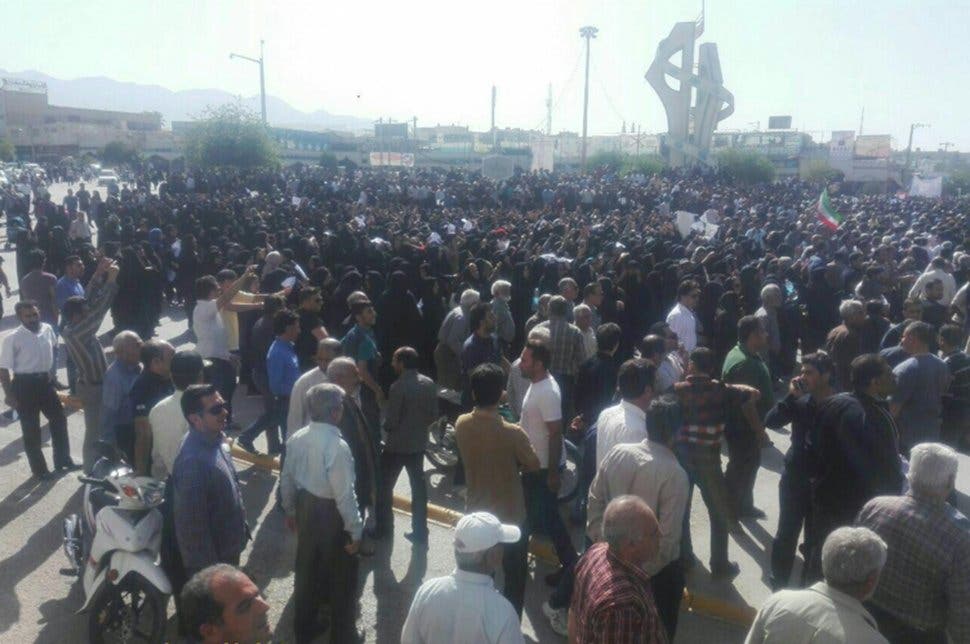 Unlawful detentions
In today's Iran, 50 people are detained every hour according to Hassan Mosavi Chalk, Director of Iran's Social Services Association. He added:"Every year 230,000 to 250,000 are detained in Iran. It means 50 per hour."
Last week teachers in the country went on a nationwide protest over their salaries, which took place in 32 cities across the nation. Workers are on daily strikes over unpaid wages and benefits.
Iran has 11 million workers with no formal contracts. It means their families have no health insurance. The labor market in Iran tends to go with part-time workers since the employers have no responsibility for insuring or compensating them for work-related accidents. Ironically, most of them are run by ex-IRGC commanders turned businessmen.
The Iranian regime will continue to be a source of trouble in the region. The international community has tried just about everything to make it behave. European countries for years tried all kinds of "dialogue" with it.
Once it was even called "Constructive Dialog" and another called "Critical Dialog." However, they have all been dead on arrival. Constituting "right" policy toward Iran seems the biggest challenge.
Simply because this regime in theory and practice follows the Velayat-e-Faqih (absolute rule of clergy), which means export of fundamentalism and terrorism abroad and suppression of Iranian citizens at home.
Right after President Trump announced his decision to pull out of nuclear deal with Iran, Maryam Rajavi, president of the NCRI said: "Eradicating the clerical regime's nuclear and terrorism threats means getting rid of the regime in its entirety. A regime based on the principle of Velayat-e-Faqih cannot exist without terrorism, suppression, and weapons of mass destruction."
Iran has been boiling in dissent for some time now. No outside help can save the regime. Iranian people and their resistance are tasked with "regime change" in Iran and the best outsiders can do is to recognize it.
_______________________
Reza Shafiee is a member of the Foreign Affairs Committee of the National Council of Resistance of Iran (NCRI). He tweets @shafiee_shafiee.