Meet the first Saudi female to receive the Oil and Gas Woman of the Year Award
Saudi oil giant Aramco held its eighth annual award ceremony where the star of the night was Abeer Olayan, a petroleum scientist at the EXPEC Advanced Research Center (EXPEC ARC) who develops new materials for drilling fluids and cementing.
Olayan received the Oil and Gas Woman of the Year Award, making her the first Saudi female to receive this prestigious title.
"I feel very proud to be receiving the Woman of the Year Award," she said. "This outstanding recognition not only represents me but every woman in Saudi Aramco who works hard alongside her fellow men to lead the company to success. Winning would not have been possible without the support I've received from my family and Saudi Aramco management."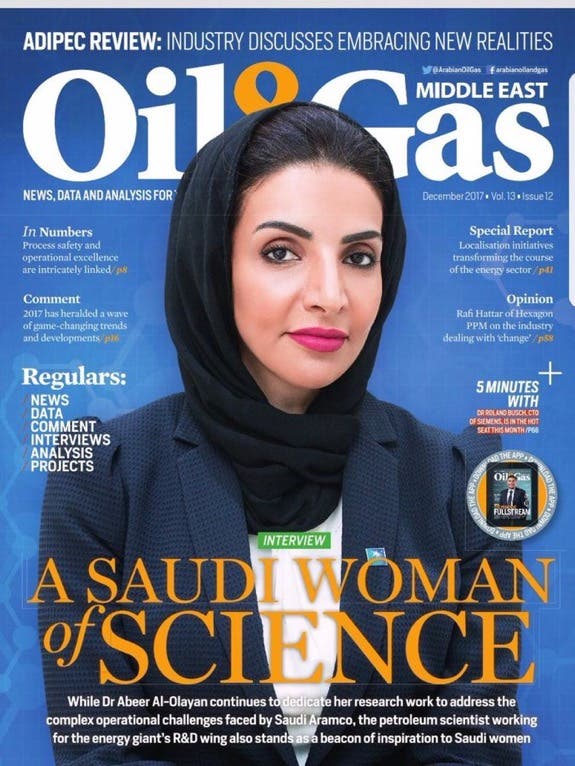 In her work to develop chemical products utilizing natural resources, Olayan collaborates with MIT's Material Science and Engineering Department and has developed new shear thickening fluids based on nano-silica that can be used for different Saudi Aramco drilling applications.
Olayan teaches a class named "The Power of Science in Overcoming Challenges in the Oil and Gas Industry" at the prestigious university, and is the first woman from Saudi Aramco to do so.
"I consider my greatest achievement becoming the first woman to receive the Oil and Gas Woman of the Year award, and the second greatest achievement which is very dear to me is teaching at MIT," she said.
Speaking about how she became interested in this field of work, Olayan said she was inspired by her father.
"I was interested in the oil and energy field since I was a child as my father worked in this field and he inspired me to do the same," Olayan said.
But Olayan's journey into the oil and gas field was not an easy one. She said that after graduating high school, opportunities in this field for Saudi women were limited.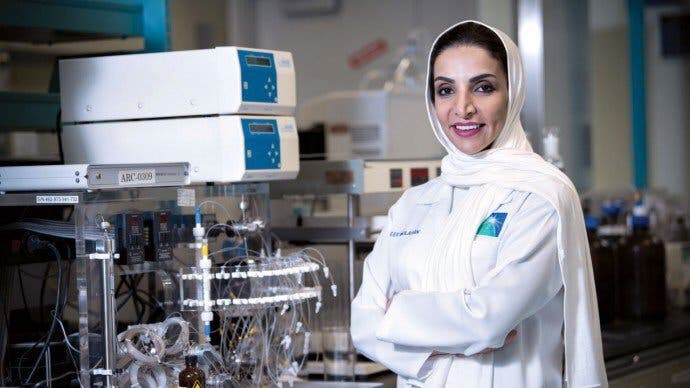 "I decided to focus on my other interest which is chemistry. I excelled in the subjects related to oil and gas. I was a member of the Saudi Chemical Society where several Aramco employees were also members so this is where I was introduced to the company and got a job there," she said.
Olayan joined Aramco in 2011. Among her achievements during her time at the company, Olayan developed a new material that will be deployed in the field next month. The material will resolve loss circulation in drilling operations by replacing expensive imported raw material with locally manufactured material.
Olayan emphasized that the fields of work for Saudi women have varied and increased from the past, as Saudi women are now working in engineering, aviation, business and other sectors, and have become partners in the kingdom's development.
"If you believe in the work that you are doing, or in what you aspire to be, just go for it," she said.