India's Kashmiri Muslims are demonized and maligned as incorrigible traitors whose strings are pulled by Pakistan – the "enemy" nation next-door India has thrice gone to war with.
But a new Bollywood movie, Raazi, based on the true life story of a Kashmiri girl who married a Pakistani army officer to spy for India, is running to packed houses demolishing the cynical narrative.
The runaway super-hit, directed by Meghna Gulzar with Alia Bhat in the lead role of Sehmat, is set in 1971 when India and Pakistan fought a full-fledged war, which proved catastrophic for the latter and resulted in the creation of Bangladesh.
The movie is based on Harinder Sikka's 2008 novel, Calling Sehmat, which doesn't disclose the spy's real name although the author interviewed her at length.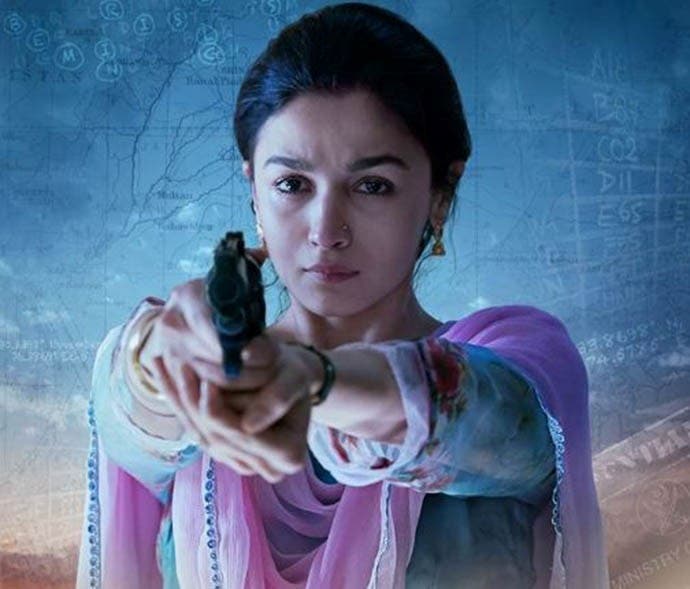 Not jingoism
The film's biggest strength is that it doesn't resort to jingoism. It doesn't try to run down Pakistan or lionize India. There is no chest-thumping. Pakistanis are portrayed like Indians and not as villains.
After Sehmat accomplishes her mission, she is safely brought back to India by her handlers. The reality dawns on her husband but he almost justifies her operation, saying rather objectively: "My wife loves her mulk (country) as much as we love ours."
Commending Raazi, Amar Bhushan – a career intelligence officer who had a long stint in Research and Analysis Wing (RAW) – says it is highly unfair to bracket all Kashmiris as Pakistan's agents just because they are Muslims inhabiting the border region.
His first book, Escape to Nowhere, is being turned into a film by Vishal Bhardwaj. His second, The Zero- Cost Mission, will hit the stands this month.
Speaking to Al Arabiya, Bhushan said: "I was posted in Srinagar from 1975 to 1979. I would say that 75 percent of Kashmiris want to live peacefully in India, want their children to get a good education and land government jobs, and are loyal to India. If Kashmiris were not nationalists, they wouldn't have joined the Indian Army, Border Security Force or Central Reserve Police Force which entails laying down their lives for the nation."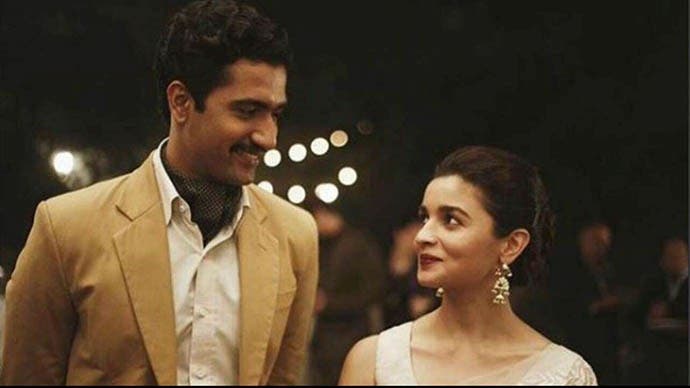 Classified information
The espionage thriller unravels as Hidayat Khan, a Kashmiri shawl trader played by Rajit Kapur, makes frequent business trips to Pakistan. He supplies "classified information" to Parvez Syed (played by Shishir Sharma), a Pakistani defense official earning his confidence.
But in reality Hidayat is an Indian intelligence agent. When he contracts a fatal illness, he summons his daughter, Sehmat, to carry on his mission.
She is given intel training and married off to Parvez's son, Iqbal (Vicky Kausal) – an army officer – facilitating her entry into Pakistan to steal military secrets. She is wracked by inner conflict as she tries to balance her undercover mission with her emotions for the family she is married into, especially her husband.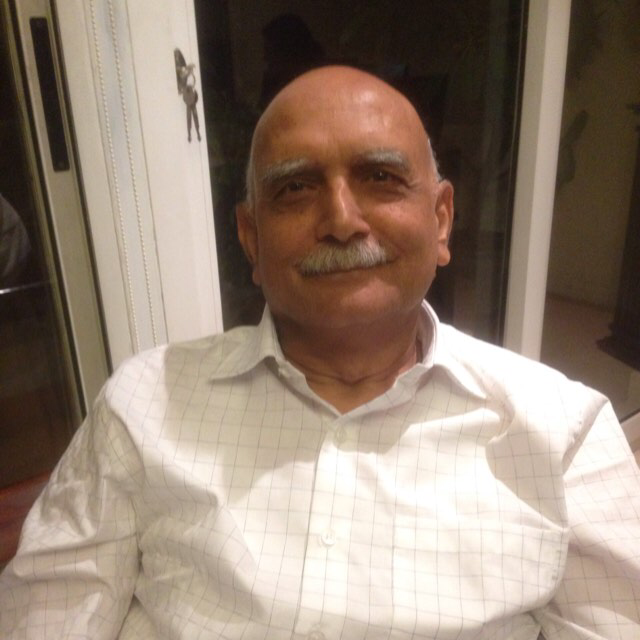 Spy's vulnerability
The turmoil and discomfort are evident from her tears and the deep breaths she takes to steady herself. The spy's apparent vulnerability endears her to the audience.
The film reveals that thanks to Sehmat, India had advance information about Pakistan's plan to sink INS Viraat. After Sikka's book was launched in 2008, he said: "India could save its biggest naval pride only because of Sehmat".
Sikka added that "I'm yet to fathom how Sehmat's father, a rich businessman in Kashmir, could push his daughter to do such a dangerous thing. It was the ultimate test of patriotism for the family. Despite being an ex-soldier myself, I must admit that I learnt the real meaning of patriotism from her story."
Gulzar says that she has simply told a true life story without any frills.
"Sehmat is in salwar kameez with long silky hair and not in leather and black boots because she is a spy. Her husband is portrayed as a pleasant man. Just because he is from the Pakistani army, doesn't make him a brute. People from Pakistan are like us and it is very important to look at them from this point of view."