Why Sheikh Hasina's Rohingya advocacy is her insurance policy for India visit
Prime Minister Sheikh Hasina's unflinching support for Rohingya Muslims will pay her rich dividends in West Bengal - the adjoining Indian state with a Muslim population of over 27 percent - where the Bangladeshi premier will spend two packed days this week.
Hasina is scheduled to land in Calcutta, capital of West Bengal, on Friday morning to attend the convocation of Visva BharatiUniversity, founded by Nobel laureate Rabindranath Tagore, in Shantiniketan, accompanied by Indian Prime Minister Narendra Modi and Chief Minister Mamata Banerjee. Hasina will also inaugurate Bangladesh Bhawan in the university campus with Modi.
On Saturday, the visiting premier will be conferred a DLitt degree at the Kazi Nazrul Islam University, named after Bangladesh's national poet, on the outskirts of the industrial city of Asansole in West Bardhaman district.
Government officials told Al Arabiya that protests and demonstrations by West Bengal Muslims would have inevitably marred the Bangladeshi premier's visit if she had had not relentlessly championed the Rohingya cause since August 2017 - a principled stand which might even land her the Nobel Peace Prize next year.
"The visit will be trouble-free as Hasina has emerged as the savior of Rohingya Muslims which will shield her from criticism or condemnation by fellow Muslims at this juncture", an Indian intelligence officer said. "Otherwise we would have had our hands full protecting her."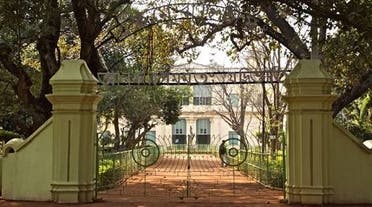 Seething anger
Officials' assessment is based on the seething anger displayed by hundreds of thousands of Urdu and Bengali-speaking Muslims in West Bengal since 2014 against Hasina's Awami League government for conducting the trial of Jamaat and Bangladesh Nationalist Party (BNP) leaders for 1971 war crimes and hanging them one by one for collaborating with Pakistan.
Calcutta witnessed some of the biggest demonstrations in South Asia against the imprisonment and execution of Jamaat leaders. Significantly, West Bengal Muslims did not participate in processions taken out in Calcutta in support of the Awami League-led Shahbagh movement in Bangladeshdemanding capital punishment for torture, rape and murder during the Independence War.
The aversion of West Bengal Muslims for all things Bangladeshi came to the fore in 2015 when Pakistani and Bangladeshi cricketers clashed in Calcutta's Eden Gardens. The predominantly Muslim spectators in the stadium rooted for Pakistanis and booed Bangladeshis.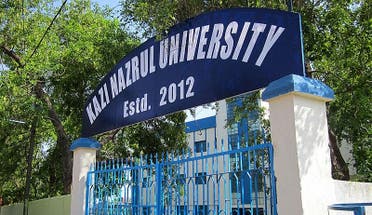 Teesta water
Significantly, when Mamata Banerjee bluntly told Hasina in Delhi in April 2017 that there was no question of sharing the waters of the River Teesta with Bangladesh, Muslims in West Bengal were even more happy than their Hindu brethren because of their anger at the executions and Shahbagh movement.
Ahead of Hasina's April 2017 visit, Mohammad Qamruzzaman, general secretary of the All Bengal Minority Youth Federation (ABMYF), suddenly demanded the removal of Mujibur Rahman's bust from Maulana Azad College's Baker Hostel in Calcutta. Rahman, also known as Bongobondhu, is Hasina's father who fought for Bangladesh's liberation from Pakistan before he was assassinated.
But this time around, there is a consensus among Muslim outfits like ABMYF, Jamaat-e-Ulemai Hind, Jamaat-e-Islami Hind and the West Bengal chapter of All India Muslim Majlis-e-Mushawarat which earlier led pro-Jamaat demonstrations, not to organize protests against Hasina's visit.
A top West Bengal Muslim leader told Al Arabiya: "We appreciate Hasina's decision o throw open Bangladesh to Rohingya Muslims who have nowhere else to go. She is hosting almost one million Muslim refugees despite the combined machinations of Myanmar, China, Russia and India."
"Moreover she is visiting our state in the holy month of Ramzan and will be fasting according to the tenets of Islam. Hence there is no question of showing her black flags and shouting 'Go Back', but we might still submit a memorandum to stop the harassment of Jamaat cadres by government agencies in Bangladesh."