The announcement related to repeat telecast of a Qatari documentary on Osama bin Laden is meeting anger and condemnation in the United States with questions being raised about Doha's position on terrorism.
On Thursday, social media team at Al Jazeera English promoted the controversial network's hagiographic documentary about 9/11 mastermind and al-Qaeda chief Osama bin Laden.
The 2011 production, which was released just months after the US raid that killed the al-Qaeda leader, focuses on bin Laden's life "through the eyes of the people who knew him." Some US outlets and sites said that Al Jazeera's promotion of Bin Laden "serves to remind readers of Qatar's long, shadowy history of pro-terrorist activity."
Ideological and financial support
The Conservative Review site said: "Fast-forward to present day, and Al Jazeera's state sponsor still engages in endless amounts of nefarious activity. While Doha claims to be a US ally, the country's leaders simultaneously continue to provide ideological and financial support to terrorist organizations, such as the Muslim Brotherhood, al-Qaeda, the Iranian regime, Hamas, and countless more jihadi outfits."
Al Jazeera's media and security experts have also come in for criticism as they have been accused of misrepresenting information under the pretext of freedom of expression and accuracy.
They warn that this is part of a master plan, since it is not just about broadcasting inaccurate information through its television channel, but also through its other platforms, most notably under Al Jazeera Arabic's "encyclopedia" section on their website.
Al Jazeera encyclopedia identifies the founder of al-Qaeda terrorist organization Osama bin Laden as a "Saudi jihadist". Although his page on the encyclopedia refers to his "involvement" in terrorist acts, the predominant picture that is depicted points to a person with a cause to defend which may earn some level of sympathy.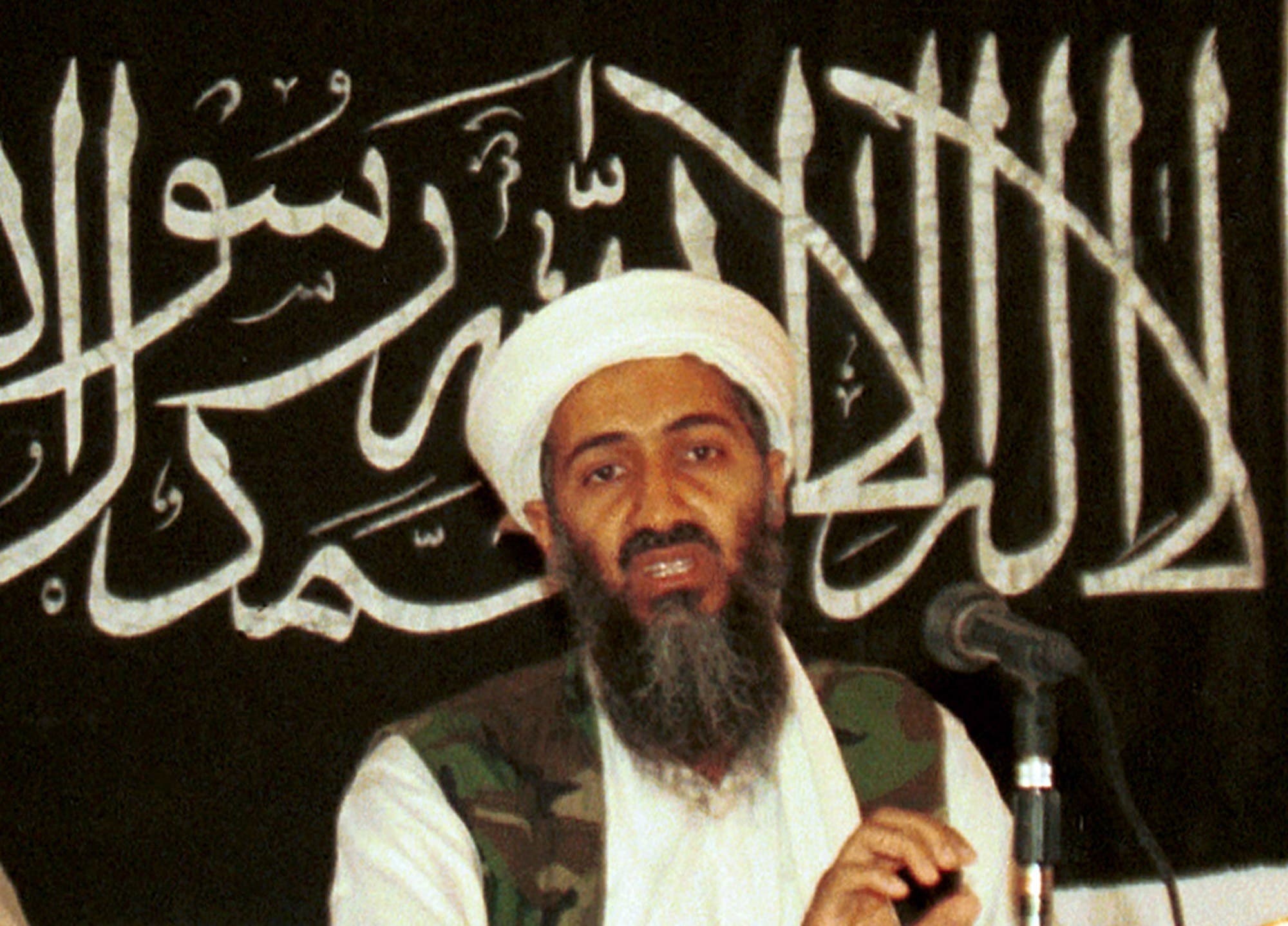 Al Jazeera anchorwoman
Just months ago, users on Twitter have been sharing a two-minute video from September 11, 2001, showing prominent Al Jazeera anchorwoman Khadija Benguenna justifying the attacks on New York's Twin Towers as a result of US foreign policy.
"Think that these operations and attacks that happened today are considered what we can call a result of America's foreign policy," Benguenna said while she anchored rolling coverage of the attacks in September 2001.
Benguenna is a longtime news presenter with Al Jazeera and was anchoring the rolling coverage of the attacks on September 11, 2001, at the time.
Also, in the days following the September 11 attacks, the New York Times dispatched the late Fouad Ajami to Qatar to get to the bottom of what was going on with bin Laden's preferred network.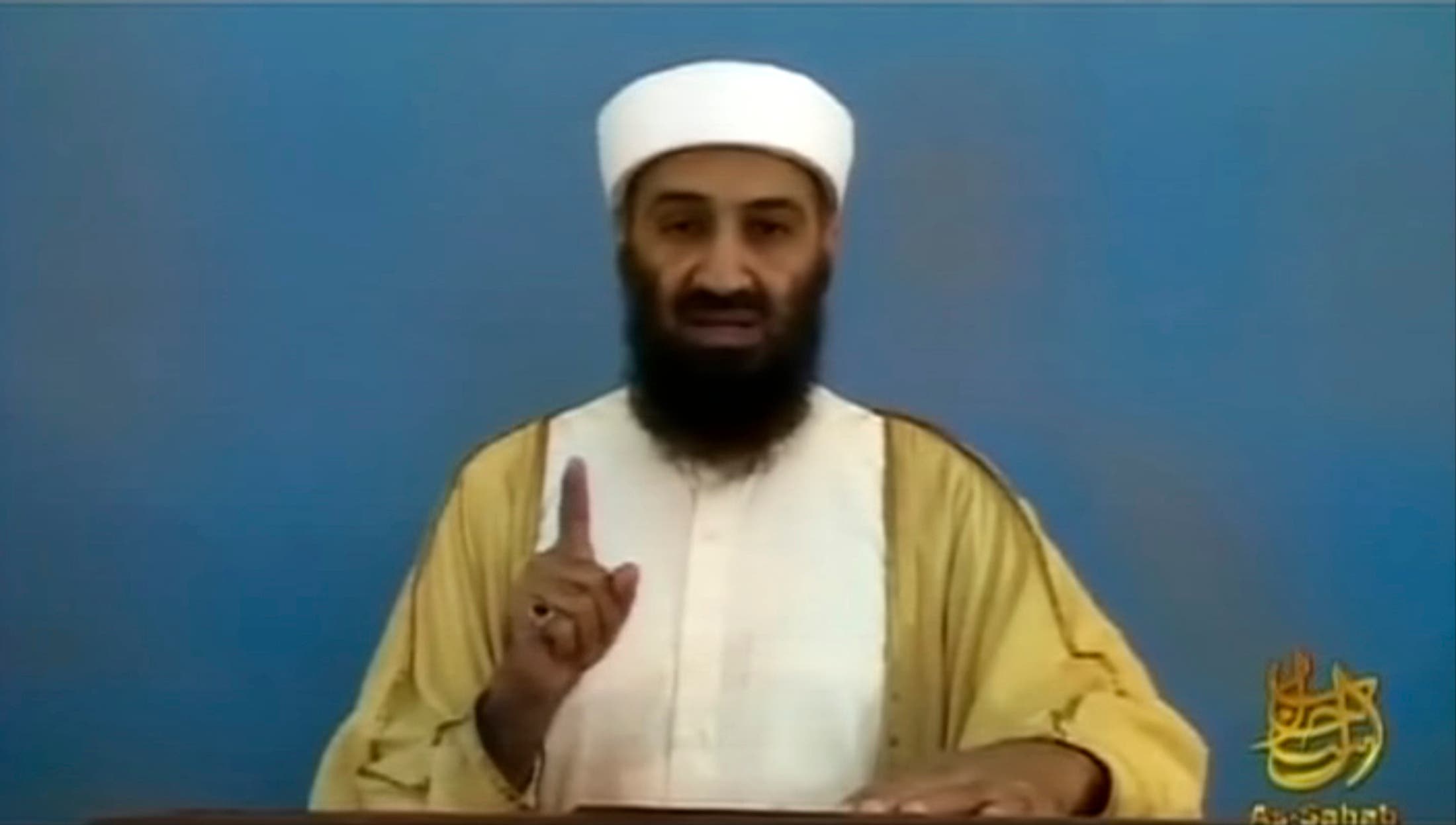 Osama 'fan zone'
What Ajami found was stunning — the Qataris practically worshipped the al- Qaeda leader, turning the Doha headquarters of Al Jazeera into an Osama bin Laden fan zone, according to the report.
"The channel's graphics assign him a lead role: there is bin Laden seated on a mat, his submachine gun on his lap; there is Bin Laden on horseback in Afghanistan, the brave knight of the Arab world," Ajami wrote.
"A huge, glamorous poster of Bin Laden's silhouette hangs in the background of the main studio set at Al Jazeera's headquarters in Doha, the capital city of Qatar." Bin Laden was just as enchanted with Al Jazeera's coverage, pointing to the Qatari network as the future for Islamist advocacy.
In his notebook that was recovered by US troops during the raid on Bin Laden's Abbottabad compound, the al-Qaeda leader wrote: "Al Jazeera, thank God, carriers the banner of revolutions."