With Muqtada al-Sadr's successful bid to win in the late Iraqi national elections, he has won the right to form a government.
Until now, al-Sadr's leadership has been largely limited to the Sadrist followers of the movement founded by his father, the late Grand Ayatollah Mohammad Mohammad Sadeq al-Sadr. Sadr is also the son-in-law of Grand Ayatollah Muhammad Baqir al-Sadr. Both Grand Ayatollas were reportedly murdered by the Saddam Hussein regime.
His path to Iraqi national leadership has been long and has taken many detours.
After the 2003 invasion of Iraq to topple Saddam Hussein, Muqtada al-Sadr founded the Jaysh al-Mahdi or Mahdi Army to resist the coalition (especially American) presence in Iraq. It was the Mahdi Army that performed the terrorist rocket and mortar attacks against the US Army installations and the personnel stationed with them (like me).
In Maysan, where I was located in 2009-11, the Mahdi Army also fielded a sniper attacking the personnel visiting the offices and locations while performing the reconstruction. My escort was shot at several times – once wounding a popular sergeant for the second time while he and his unit guarded a Rule of Law Conference in downtown Maysan.
The sergeant lived but was never the same. The rocket attacks I can let go but this incident involving the conference makes it hard for me, personally, to forgive al-Sadr – however hard he has tried to normalize his behavior and ambitions.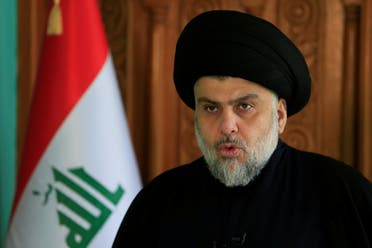 Ayatollah ambitions
During much of time during the reconstruction, al-Sadr was in Iran presumably studying to grow in his scholarly ambition to becoming an Ayatollah.
From 2003 on and from the safety of Iran, al-Sadr took positions against the coalition forces and demanded their immediate expulsion from Iraq. His patrons in Iran were no doubt delighted with his aggressive attitude against the coalition forces and funded his operations and the Mahdi Army during that time.
He permanently returned to Iraq after the departure of the Americans in 2011 and has promoted Iraqi nationalism since that time – even so far as to call for the expulsion of the influence of his former patron, Iran, from Iraq.
Throughout, he has continued to be wildly popular with the poorest among the Iraqis but has shown streaks of independence like in 2004 when he crossed sectarian lines offering relief and support to the besieged Sunni forces in Fallujah. With varying intensity, he consistently resisted the coalition reconstruction in Iraq until 2011 when the reconstruction ended and the coalition left.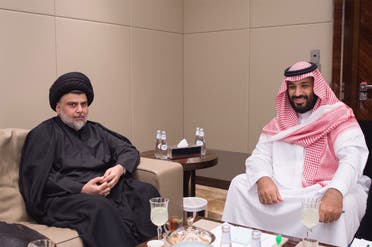 Own foreign policy
Conducting his own foreign policy of sorts, al-Sadr has visited Iran, Turkey and Saudi Arabia always meeting with the heads of state.
Notably, al-Sadr has called on Shi'ites in Iraq to form "Peace Companies" to protect shrines from ISIS; he has met with the Saudi Arabian Crown Prince; he has called on Turkey to take a larger role in establishing stability in the Middle East; and, he has most recently has taken a large stand against corruption in Iraq. He even called for al-Assad to step-down in Syria after the chemical attacks in April of 2017.
Clearly, al-Sadr has enjoyed great influence conferred on him by the forebears and by his followers in Iraq. He has clearly moved from a Shi'ite cleric hiding in Iran to an Iraqi leader openly leading a large, populist movement.
His goal now is to be a Muslim leader in Iraq – Sunni and Shi'ite alike. He emphasizes his Arab roots over the religious, sectarian differences. He is looking to possess a broad appeal in Iraqi affairs based on a populist pan-Arab platform of Iraqi nationalism, anti-corruption and regional engagement.
This seems like just the person we would hope for to lead Iraq – a nationalistic populist, respected in the region that supports the destruction of ISIS, while demonstrating independence from Iran and supports the end of the regime in Syria. Al-Sadr's most recent statements and positions are completely in line with US goals for Iraq and the region.
So, why are we not cooperating with him? A very hard question I will tackle next time.
My next piece will tackle this topic: US attitudes about religion, nationalism and ethnicity in the Middle East and how these attitudes hamper our success while pursuing our regional foreign policy goals.
____________________
Michael Patrick Flanagan represented the 5th District of Illinois in the historic 104th Congress. He sat on the Committees on the Judiciary, Government Reform and Oversight, and Veterans' Affairs. Prior to his Congressional Service, Michael was commissioned in the United States Army Field Artillery. After leaving Congress, Michael and his firm, Flanagan Consulting LLC, have represented both large and small corporations, organizations, and associations. In 2009, Michael took a sabbatical from his lobbying business and entered public service again with the United States Department of State in Iraq as the Senior Rule of Law Advisor on the Maysan Provincial Reconstruction Team (PRT) in Maysan, Iraq. For his work, Michael was awarded the Man of the Year by the Iraqi Courts, the Civilian Service Medal by the US Army and was also given the Individual Distinguished Honor Award. Michael is currently a consultant in Washington, D.C. His email ID is [email protected]