There has been widespread across Pakistan after a court earlier this week acquitted a man who had stabbed his female class fellow 23 times targeting her neck and vital organs apparently in a bid to kill her.
The acquittal followed a two-year trial in Pakistani courts. The assailant who was later identified as Shah Hussain – and is the son of an influential lawyer – attacked his class fellow on May 3, 2016, in broad day light in the heart of Lahore, Pakistan's mega city and provincial capital of populous Punjab province.
Khadija, the victim and Shah Hussain have been students of LLB (Bachelor of Law) in a local college of Lahore. Insiders say, both have been friends briefly until a minor dispute erupted between them making the victim part ways with the alleged attacker.
"We didn't speak for 10 months," Khadija told Al Arabiya adding that this made Shah Hussain furious. A frustrated and angry Shah Hussain started threatening her. "He had been threatening me with dire consequences," Khadija said. They were not empty threats.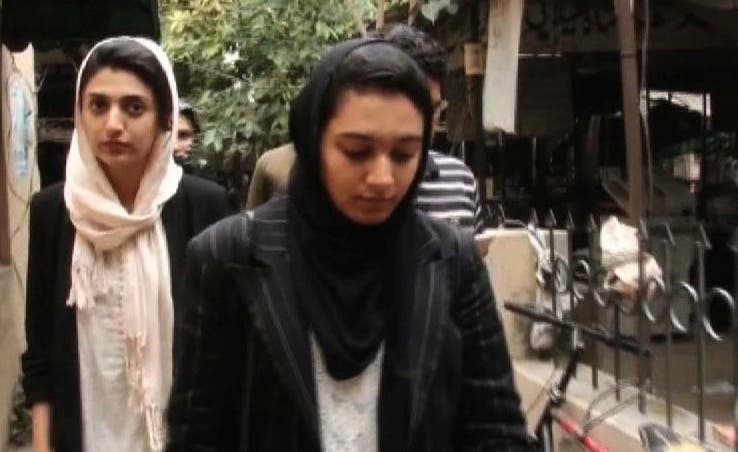 Day of the attack
On May 3, 2016, Shah Hussain intercepted her at Lahore's iconic Davis Road near Shimla Hill where she, along with her driver, had gone to pick her younger sister from school.
Both sisters were about to get into their car when the helmet-wearing suspect later identified as 'Shah Hussain' attacked Khadija with a knife and stabbed her 23 times, leaving her critically injured.
The suspect managed to flee from the crime scene but was captured on a mobile camera by an eyewitness. Several dozen people in the area witnessed the attack. A few days later, Khadija identified her attacker and got him booked on charges of attempted murder.
She courageously fought a legal battle until a court handed down seven-year imprisonment to Hussain on July 29, 2017 after finding him guilty of attempted murder.
Interestingly, a local court in March this year set aside the minor penalties of the convict reducing the sentence to five years.
Followed by reducing of sentence by two years, Shah Hussain, son of Lahore based influential lawyer known for strong political connections, then approached the Lahore High Court against the five-year imprisonment approved by the session's court.
In a dramatic move, Justice Sardar Ahmed Naeem of the Lahore High Court acquitted the accused of all charges announcing a judgment through a short order.
In sharp contrast, the judge who had originally tried the case and held Hussain guilty of charges levelled against him, said there were concrete evidence that accused wanted to kill the victim.
"Nothing was in favor of Hussain even after the cross-examination of witnesses. The prosecution has established the case without any shadow of even a minor doubt," the judge had observed.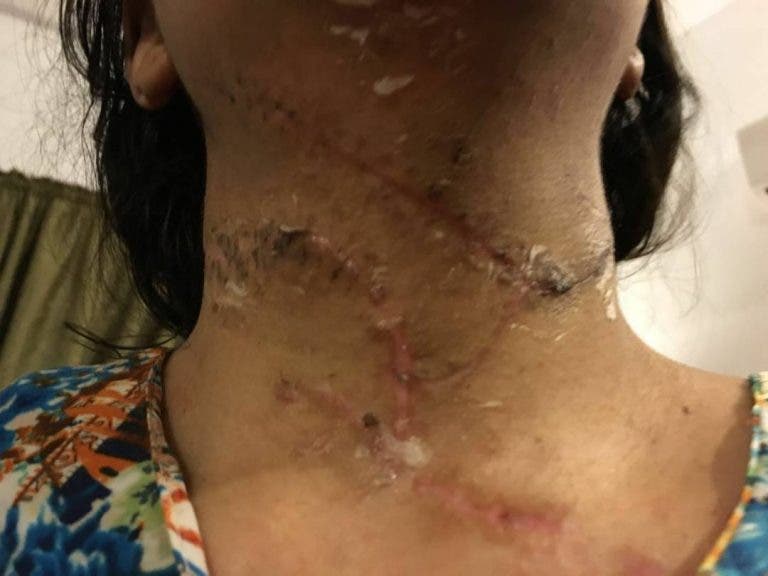 Unexpected verdict
However, the latest verdict was totally unexpected and everybody in the over-crowded court room was shocked and surprised. Khadija, the victim, termed the judgment as a severe blow to the country's justice system.
"Court has acquitted Shah Hussain. Justice has been butchered," Khadija told Al Arabiya English moments after the judgment was delivered.
Khadija has shown the determination to fight for Pakistani girls and women who usually choose to suffer in silence. Khadija immediately appealed to Chief Justice of Pakistan to take notice of the judgment which, she believed, was murder of justice.
The judgment brought the entire nation – including celebrities from showbiz, civil society, students and Human rights activists – to step forward and support Siddiqui.
"Attacker of #KhadijaSiddiqi who stabbed her 24 times has been acquitted by Lahore High Court. Is this what our justice system has come down to? First under CJP Nisar's general order, security was withdrawn from @khadeeeej751 and now her attacker has been set free," human rights activist Jibran Nasir tweeted criticizing the verdict.
According to a press release issued by the Supreme Court on Tuesday, Chief justice of Pakistan, Justice Nisar, has taken notice of the acquittal and summoned the case's record at the apex court's Lahore registry. "I'm sure justice will prevail in the Supreme Court of Pakistan," Khadija told Al Arabiya English.
Many in Pakistan believe Khadija's case will be a test case for Pakistan's justice system, which has been plagued by slow and inefficient handling of cases.
Statistics released by the Law and Justice Commission of Pakistan (LJCP), revealed as many as 1.8 million cases are pending with courts across Pakistan. There are 38,539 cases pending with Pakistan's Supreme Court, 293,947 with the five high courts and 1,869,886 cases with the subordinate judiciary.