IN PICTURES: How Saudi Emergency Forces serve and protect Umrah, Hajj seasons
Nearly 50 years ago, the work of the Saudi Emergency Force first began in police stations across several cities. It then changed its name to become an independent subsidiary of the Saudi Ministry of Interior under the wing of the General Security.
In 2017, a royal order by Saudi King Salman created the Presidency of State Security which then took the Emergency Forces' tasks under its wings.
The Director of Public Relations Department, Brig. Gen Fares bin Mansour al-Malik, told Al Arabiya: "The Special Emergency Forces continue to perform their tasks in a confident, high-spirited, unremitting and unrelenting manner. Its men are keeping the order and rescuing hostages and abductees and combat various forms of terrorism and vandalism and confront those who endanger public safety".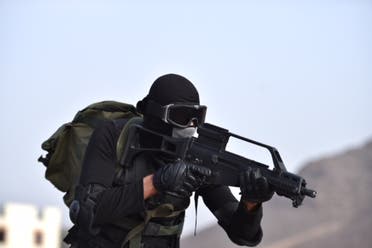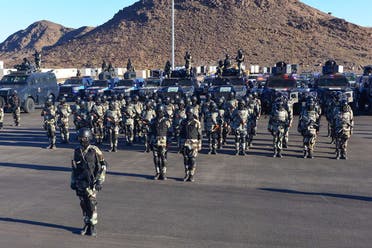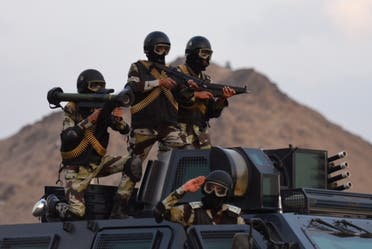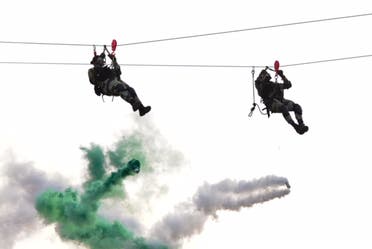 "The Special Emergency Forces also undertake any other tasks assigned to them as support forces to the other security sectors in the various regions of the Kingdom in an integrated and harmonious system of work with the directives and instructions issued by the leaders of this dear country in order to maintain order and public security," Malik added.
During Hajj and Umrah seasons
"They also play a main role during the Hajj and Umrah pilgrimages, and are considered the main nerve in the security sectors involved during these seasons," Malik said, adding that their tasks included "receiving delegations of pilgrim and ensuring the necessities of these huge numbers of expatriates are met with safety, from the organization and management of the crowds, and monitoring all aspects of security during the those seasons."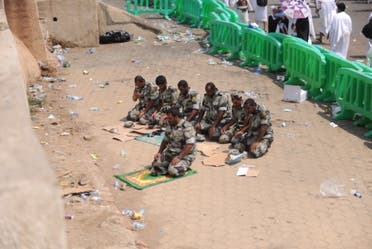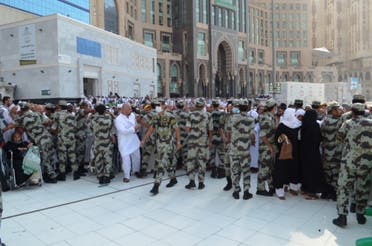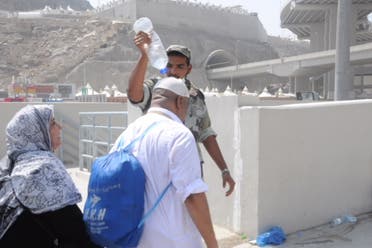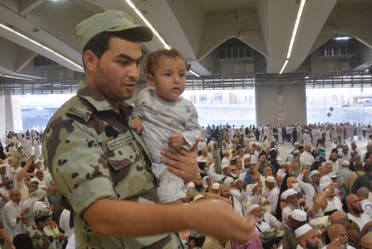 He stressed that the Special Emergency Forces take great care in their dedication to serve the guests of God from all aspects of organizational and humanitarian means, offering them a helping hand while extending on the other hand and iron one against anyone who threatens the security and safety of Hajj and Umrah pilgrims.
"They oversee the follow-up of the pilgrims with the rest of the security and service sectors in all holy places so that pilgrims are able to carry out their rituals with all comfort by providing them with security with alert eyes and conscious hearts," Malik told Al Arabiya.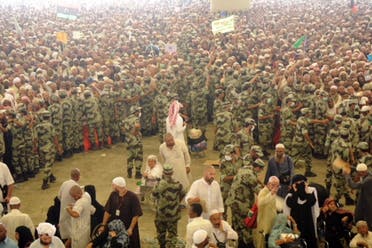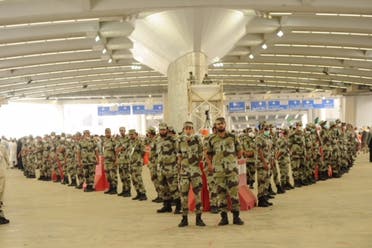 "This is what the pilgrim and visitor to the Holy House of God feel when he sets foot in these homes, and even leaving this country with all the tranquility and ease afterwards," he added.