Muqtar Ahmed's endeavors may well trigger a fresh breath of life for calligraphy artists in India. He is one among a handful of calligraphers on a mission to bring an awareness and revive calligraphy, Islam's most important visual art, in the country.
Muqtar's dexterous hands have not only churned out masterpieces but through the Indo-Islamic Art and Culture (IIAC) in Bengaluru he has trained hundreds of students, including Japanese and Canadian, so far.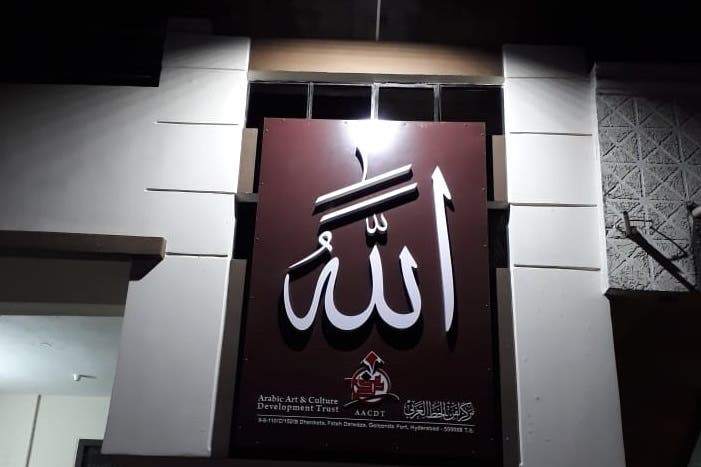 His exhibits reflect a new awareness of and interest in calligraphy in India. Despite some of the institutions and libraries in India being endowed with an enormously rich heritage of Arabic manuscripts, calligraphy in India did not pick up and awareness was bare minimum.
Each of Muqtar's compositions is a feast for the sore eyes and appeals to the viewer across linguistic and cultural boundaries. With his traditional reed pen squeaking on the smooth surface of the special paper producing yet another elegant work of art.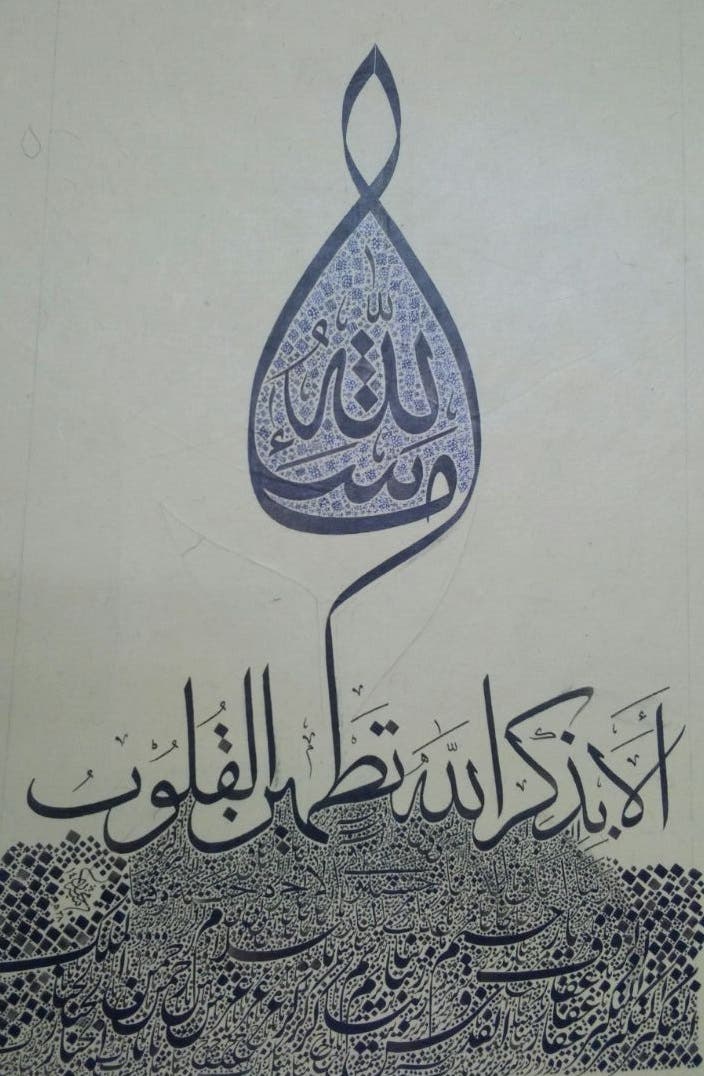 "I view calligraphy as an act of piety as we write Quranic verses, Ahadith, the 99 most beautiful names of God, or Bismillah ("In the name of God"). It is a tool to pass the Islamic message to others (Dawa) as many non-Muslims too buy calligraphy and while displaying it you convey the message without using one's tongue."
Muqtar's foray in art, which began in the 1989, has seen him grow and evolve as an artist. The creative impulse in him is reflected in the works he has created over the years. Originally hailing from Telangana state, Muqtar made Bangalore his base starting with a four-year stint as a calligraphist with Salar, the prominent Urdu Daily brought out from Bangalore.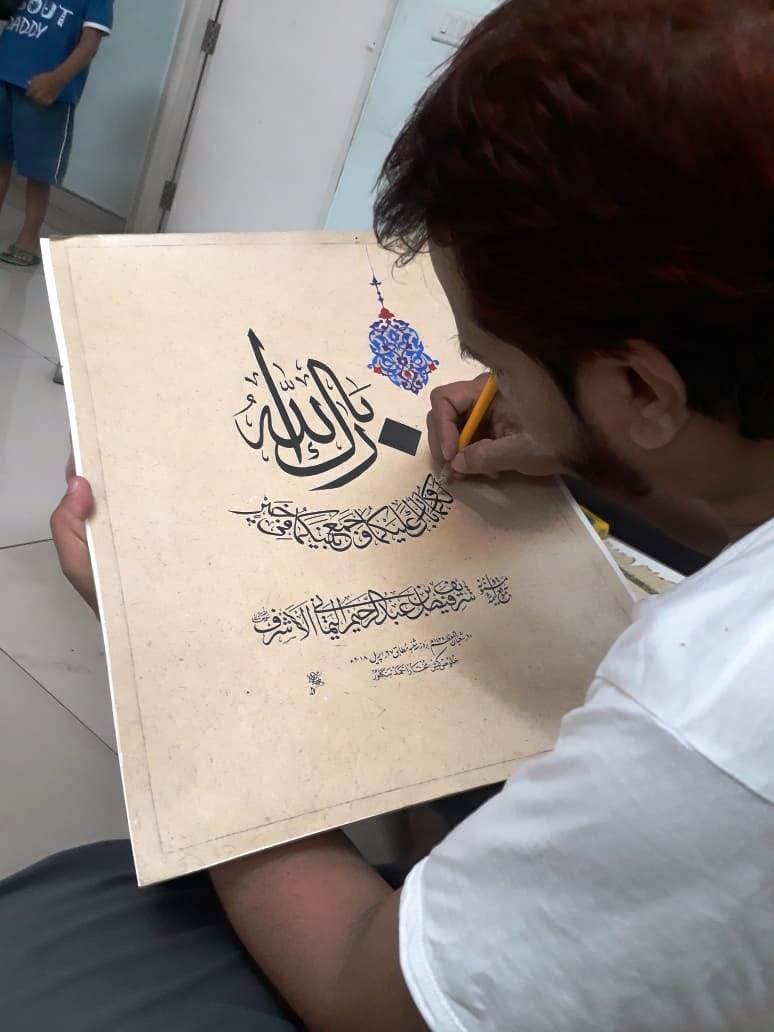 With the advent of computers aiding publishing and printing he soon found himself out of job. Reminiscing his days, he says: "Convinced that my talent would yield dividends, I started my own printing press in Shivaji nagar area of Bangalore where I used to design invitation cards, publicity material, brochures, etc."
But that was just the beginning. Associating himself with celebrated calligraphers like Mohamed Zakariya, Mamoun Luthfi Sakkal and Dawood Biktash was the defining moment in Muqtar's calligraphy career. His growing mastery of calligraphy attracted widespread attention.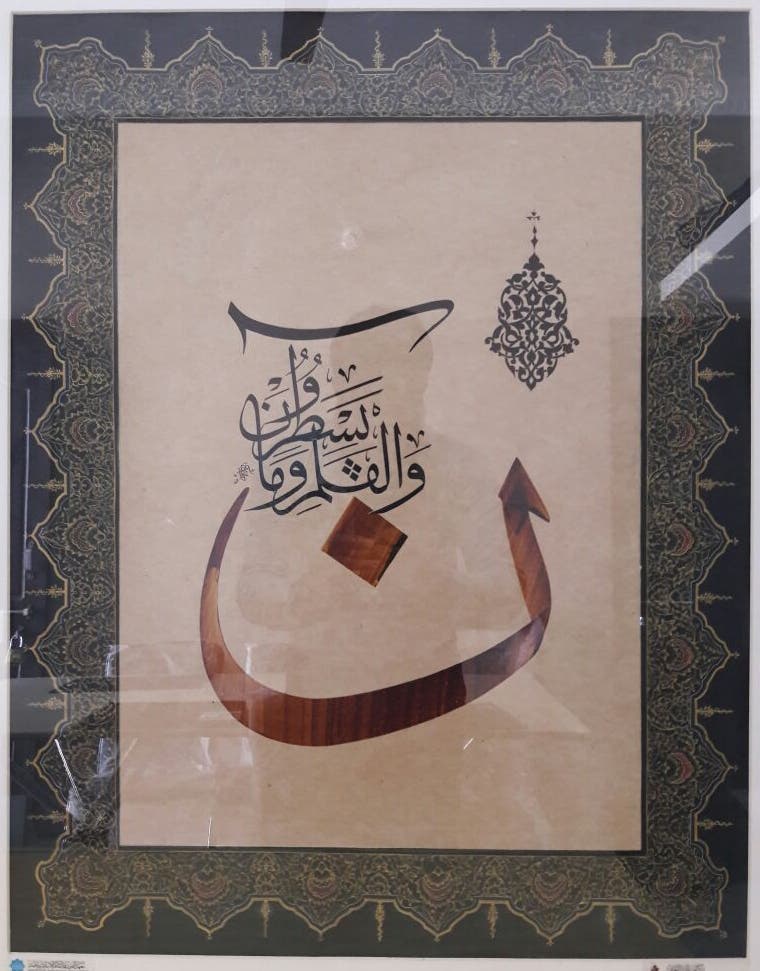 His contact with Istanbul-based Research Center for Islamic History, Art and Culture (IRCICA), a renowned institution, honed up his calligraphic skills. In Istanbul, he learnt calligraphy using Naskh and Thulut scripts under the tutelage of Dawood Biktash and Hasan Celebi, the names to reckon with in the domain of contemporary calligraphy.
Armed with an ijazah (license) from IRCICA, a diploma equivalent to a master's degree in Nastaliaq, a calligraphy style, his works are now adorned in places like Madinah, Sharjah, Abu Dhabi, Algiers and Istanbul.
He has produced exquisite pieces of art for clients across the world in collaboration with Sakkal. Muqtar's calligraphic creations are found on walls of mosques in different parts of the world, international exhibitions, living rooms and even on interiors of private jets.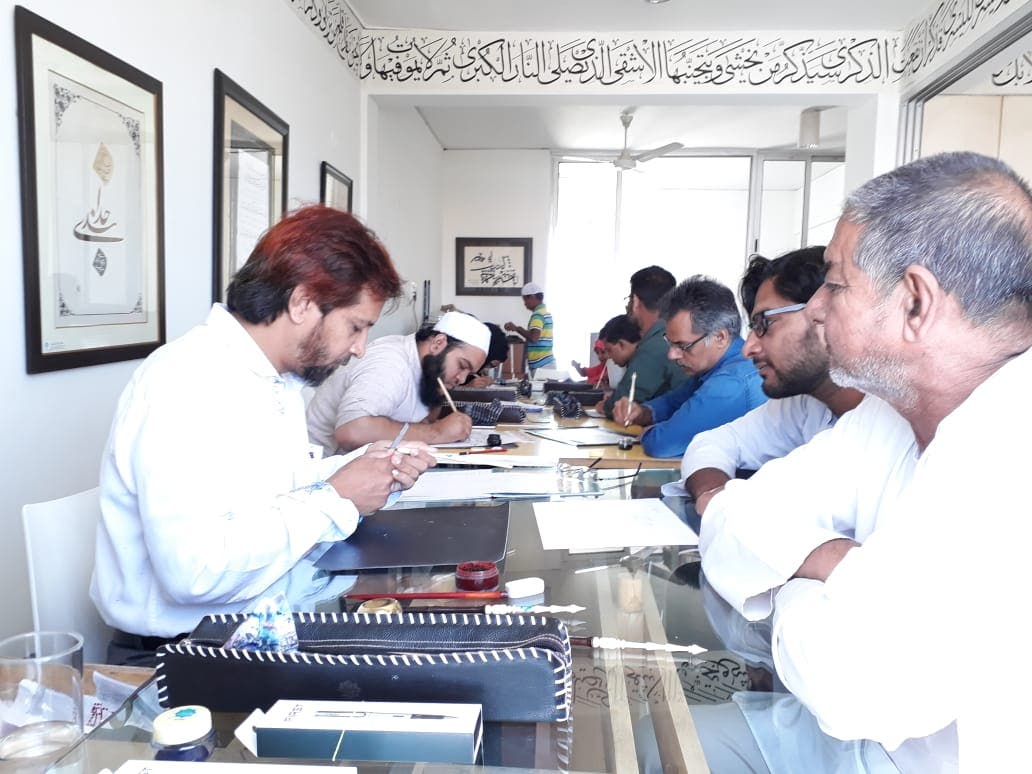 In 2016, Muqtar secured the second prize for his work from among 700 works by 115 participating artists from 15 Arab and other countries. His composition was showcased at the Art Gallery of the Cairo Opera House, which won accolades.
Today, the Indo-Islamic Art and Culture (IIAC) in Bengaluru, trains people of all ages the art of calligraphy under the deft hands of Muqtar. The Centre, patronized by Syed Beary, a well-known builder in the state of Karnataka and a philanthropist, is a proud place where calligraphy is being given a push to be recognized as a visual art in India.
Another branch of IIAC has now opened in Hyderabad. With some of his disciples making a mark at the international level, Muqtar feels he is on the right track to revive the art of calligraphy in India.