ANALYSIS: As countdown to Paris protest begins, is 'Free Iran' the only alternative
The Iranian regime showed its true color once again by executing 51-year-old Sufi, Mohammad Reza Salas despite repeated calls from human rights groups and governments to call it off.
Salas was forced into confusion, an old tool used by the regime. A self-incrimination confusion of running over three members of the Islamic Revolutionary Guards Croup (IRGC) with a bus in the heat of February protests by Dervishes in Tehran. According to witnesses Salas' lawyer cited, he was already in custody for three hours when the bus ran over the three IRGC members.
Salas' execution brought international condemnation for the regime. Secretary of State, Mike Pompeo tweeted: "We condemn the #Iran regime's execution of Mohammad Salas, a member of the long-persecuted Iranian Gonabadi Sufi Dervish community. We call on our partners & allies to join us in condemning his brutal & unjust execution. Iranian people deserve respect for human rights & freedoms."
Heather Nauert, spokesperson for the US State Department said: "The application of the death penalty, without affording Mr. Salas the fair trial and appeal guarantees to which he was entitled, is a clear violation of Iran's international human rights obligations".
Rule of law
"The Iranian people deserve rule of law, transparent and accountable governance, and respect for human rights and fundamental freedoms, not the callous impunity that continues to define the regime," she added. In a statement Amnesty International (AI) condemned the execution of Salas in "strongest term" and called it "vengeance and not justice".
"The Iranian authorities have a deplorable track record when it comes to the use of the death penalty. This execution is a travesty of justice that is abhorrent and unconscionable. It flies in the face of the huge public outcry in the country and is vengeance, not justice," added the right group.
Ramin Hossein Panahi, a Kurdish activist is also in imminent danger and he may be executed any time in Iran. A big prison riot broke out on June 15th at the Central Prison in the northwestern city of Sanandaj following an attempt by security forces to transfer Ramin Hossein Panahi to solitary confinement in preparation for his execution.
About 20 prisoners including Ramin Hossein Panahi were wounded and the entire facility is under lockdown. Like Salas' case AI and other rights groups have campaigned to save him. AI's Middle East advocacy director Philip Luther said: "Mr Hossein-Panahi's case had been a "breathtaking miscarriage of justice from start to finish."
Since January, Iranian regime has executed 96 prisoners. On average the regime has executed 16 prisoners per day. It is obvious that the number of hangings in Iran is far more that the official account.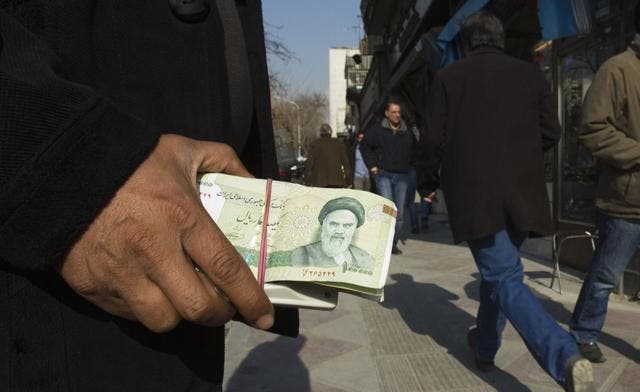 On the verge of bankruptcy
Since December, Iran has been vulnerable to change. Hossein Naghavi-Hosseini, spokesman for Majlis (Parliament) Commission on Security and Foreign policy said on June 17: "Iran is running 80 percent inflation".
He then settles a score with President Hassan Rouhani and added: "While the government is busy toying with idea of permitting women into the sports stadiums, the people's back broke under economic hardship in this country".
Vahid Shaghaghi, an economist and lecturer at Kharazmi University compares the predicament to an "economic stroke". He says that the ratio of liquidity to GDP is between 60-70 percent on a global scale whereas in Iran, it is a shocking 110 percent, which places it at a "warning border".
Shaghaghi also believes that of a "weak banking system" is the cause of a "destructive wandering of liquidity", i.e., the lack of production.
Looming environmental disaster
Head of Iran's Environmental Protection Organization (IEPO) Isa Kalantar says: "Today, 70 percent of Iran's population is facing severe water shortage; to the extent that the current water resources have less than 500 m3 in them. According to the global standard, anything less than 1000 m3 is indicative of crisis".
Kalantari says: "So far, 10 major cities of Iran are facing serious air pollution. Aggregates of wastes have also buried three provinces and subsequently, it is impossible to live in the northern regions too. With the 10-meter land subsidence in Hamedan, we have extracted as much water as possible from the underground".
Is there a way out?
Iranian people have made it clear that they wand change. Unstoppable protests over the past seven months are visible signs of which direction Iran is headed.
To back up protesters in Iran, the main Iranian opposition the National Council of Resistance of Iran (NCRI) has dedicated this year's meeting in Paris to the cause: "#Free Iran; the Alternative"
In her last year's address, Maryam Rajavi, President of the NCRI said that the regime is "besieged by the poor and unemployed youths who additionally want regime change". A year on Change is imminent.
On June 30, Iranians from all over the world will gather in Paris to show their support for protesters and strikers in Iran. According to media reports, the event has attracted over 100,000 Iranian diaspora each year.
The history of the rallies shows that it has been a thorny issue for the Tehran regime. Like every other year, the regime's official, and in this case Hassan Rouhani, kick up some dust with French government, blaming it for "having double standards" when it comes to the People's Mojahedin Organization of Iran (PMOI).
----------------------------------------------------------------------------
Reza Shafiee is a member of the Foreign Affairs Committee of the National Council of Resistance of Iran (NCRI). He tweets @shafiee_shafiee.