A British sociologist who came to India's Jharkhand state for her doctorate on the living conditions of women coal miners has been transformed by circumstances into a midwife who has helped delivered nearly 8,000 babies in one of the most backward and poorest regions of India.
London's Brunel University graduate, Lindsay Barnes, joined Jawaharlal Nehru University in Delhi to do her PhD where she met and married an Indian scholar, Ranjan Ghosh, in 1985. They settled down in Chandankiari near the steel city of Bokaro so that Lindsay could delve into the lives of woman miners for her doctorate and the couple could serve the poorest of the poor.
"We were trying to spread education and health awareness among the tribals. I was called Masterni, or a woman teacher, in the villages we were active in", Lindsay, 58 told Al Arabiya in an exclusive interview.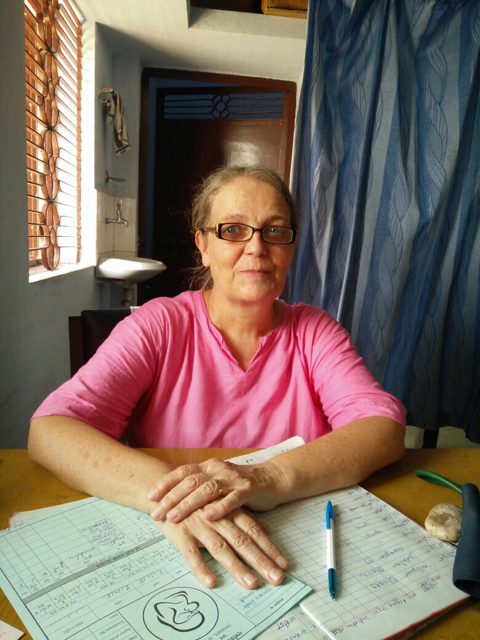 "But something very dramatic happened one night in 1994. The villagers had such immense faith in me – probably because I am an Englishwoman – that they woke me up and pleaded that I help a woman who was in labour. Although I wasn't a doctor or nurse and had no knowledge of child-birth."
"Fortunately I had a copy of the book Where There Is No Doctor. I quickly read up the relevant bits in the flickering light of a lantern and somehow assisted the mother-to-be to deliver a boy. The village women watching me were very impressed as I was reading a book and didn't look worried as I didn't know what could have wrong."
"My sons Kabir and Vivek were 4 and 2 then. The first successful delivery led to a flood of calls to help with child delivery as the area simply had no hospital or doctor. So I had no option but to educate myself to live up to their expectations.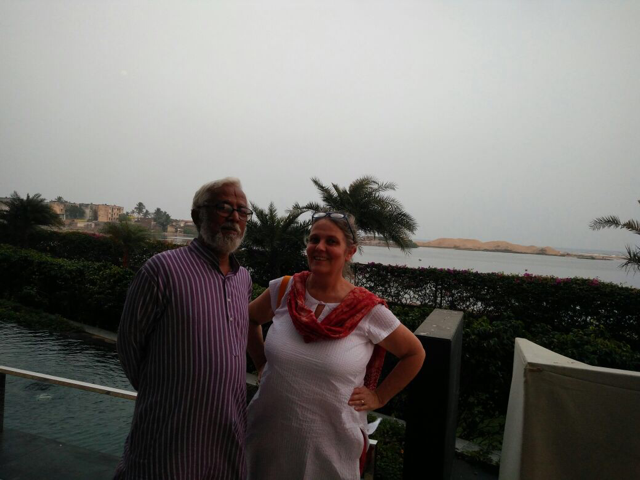 "In 2001 we set up a 12-bed clinic where around a 1000 babies are delivered each year. Most of the deliveries are normal although there are qualified doctors to deal with complicated cases."
Interestingly Barnes has retained her British nationality despite spending more than three decades in India. She enjoys permanent residency rights, though. Trips to London are fewer since her mother Barbara Sagar's death; her last visit to UK was 5-6 years ago.
Barnes says that she and her husband have got more from life by stationing themselves where they are. "An academic existence wouldn't have given us so much. It has been a privilege to be here. The area is so backward that we faced no interference, opposition or competition."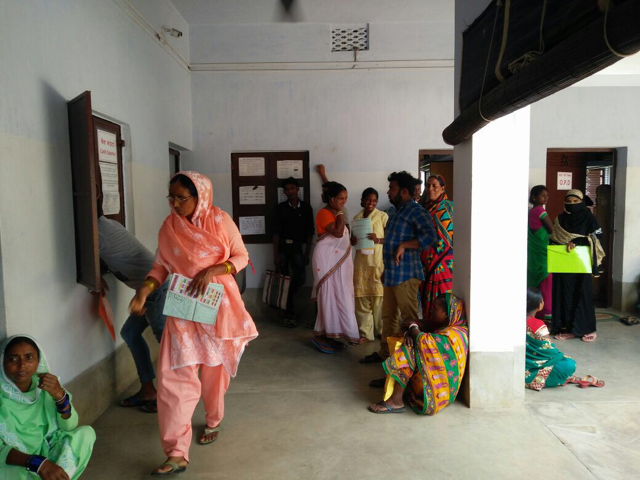 The couple's Jan Chetna Manch, or Forum for People's Awareness, set up in the 1980s on the principles of micro-finance, has proved to be an efficient banking system for 500 women's groups representing more than 8000 women who eventually set up a cooperative to accelerate growth and development.
Lindsay's soul-mate, Ghosh, is very critical of governmental measures to combat poverty and backwardness. "There are schools and hospitals. But the standards of education and healthcare are poor. People have enough to eat because of the public distribution system. But malnutrition is rampant."
"The Government however doesn't want citizens to criticize it. And it regards social service organizations as competitors who can't be trusted. Nonetheless we encourage people to demand their rights. The Government is not exactly happy with us but ordinary people certainly are."