"Though India's education sector is growing at a good pace but access to quality education still remains a distant dream for rural India which is deprived of good primary education. I would like to work in this direction when my dream of becoming an IAS officer is realized," beamed Mohammad Kaif Mulla.
Kaif was among the three toppers in SSLC examinations (Xth grade) who scored 100 percent marks – notching 625 out of 625.
Kaif, who just got enrolled at the KLE Society's Raja Lakhamagouda Science Institute, Belagavi (Karnataka) in pre-university science stream, emphasizes the need to make sustainable development, poverty-free society and improve the standards of life to abolish child labor. He intends to go for medicine and then pursue civil services.
After scoring full marks in all subjects in the SSLC examinations, except science, Kaif, who studied in St Xavier High School, Belagavi, applied for revaluation. He was extremely convinced that the one mark, which he missed out was his. Kaif was hundred percent sure of getting full marks.
"I met my teachers and checked my answers with notebooks and I was convinced that I had all the science questions answered perfectly. And so, I applied for revaluation," Kaif said.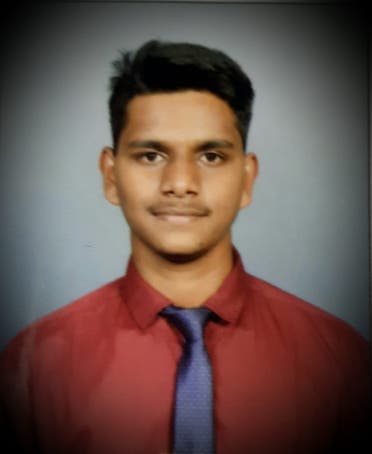 100 percent marks
The Karnataka Secondary Education Examination Board (KSEEB) then declared that Kaif had scored 100 percent marks in all subjects including sciences. The KSEEB conducted the Karnataka Class 10 examination 2018 from March 23 to April 8 2018 the results of which were declared last month.
Making it to the top competing with a massive 850,000 students is not a mean achievement for this boy whose parents were both teachers when he was in grade 10th.
His mother is now an officer at the Block Education Office in Belagavi city while his father, Haroon Rasheed Mulla, continues to teach Hindi at a government high school in Kittur. This topper did not let textbooks rule his lives. He gave extracurricular activities the required importance.
Though Kaif was regular in studies but that did not deter him from partaking in sports and extra-curricular activities. Singing is his passion while he enjoys sports like short put, discus throw and javelin throw.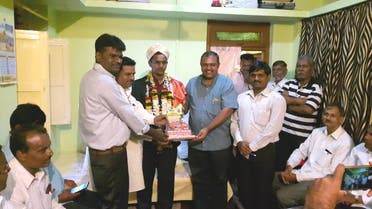 No social media
Kaif has also been a commander of his school's NCC unit. His proud father said that keeping away from social media also helped him to concentrate on his academics. A clear message to the students these days. Kaif said that his parents and teachers always motivated him to work hard and perform well.
Kaif's extra-ordinary accomplishment has made him famous instantly with NGOs and others felicitating him but his simplicity and a vision to help promote education to end child labor have won him further accolades.
When asked what is his advice to students to emulate his success, Kaif avers: "Everyone can score well if they follow four values in life – courage, determination, inspiration and desire. Then success will be at their feet."
"Getting more children into school is the best defense against child labor today and for the coming generation," Kaif summed up his future mission.