India is the most dangerous country in the world for women, according to the findings of a perception poll, which was released earlier this week.
For most Indians and especially women living in India, the perception or the fact that India is not the safest or the easiest of countries for women to live, work and prosper is no surprise.
Maybe then the exclamations that have followed the release of the report is that India has a worse track record than nations like Somalia and Afghanistan, where again the perception has been that it would be or is tougher for women to live.
The report released by the Thompson Reuters Foundation, shows India to be the most dangerous nation for sexual violence against women, as well as human trafficking for domestic work, forced labor, forced marriage and sexual slavery, among other reasons.
For many women in India, who struggle with arranged marriages, marital rapes, sexual harassment at work and in public life in general, the report puts the spotlight back on issues of women safety and security.
Defensive and patriotic
Kamla Bhasin, a well known feminist activist and social scientist who has written extensively on gender rights said even if we were 50th in the report, it would be equally sad. "We are getting so defensive and being patriotic in a narrow sense. Instead of seeing things as they are, we are questioning the messenger instead," she said.
Bhasin adds that she is also worried about what is happening to the men of this country as they are the ones who commit these crimes and women are the victims.
ALSO READ: Five charity workers gang-raped in India
She also pointed out that the election of Donald Trump as President has set a bad precedent the world over, "the economic paradigm has dehumanized men and people like Trump are giving a sanction to other men to use derogatory words for women".
If men like Trump can become President even after using such language for women, Bhasin reasons, men feel emboldened.
Though political parties have already tried to politicize the issue – with Congress President Rahul Gandhi taking a swipe at Prime Minister Narendra Modi for failing to do enough for the women of this nation – not many are willing to make this a wholly political issue.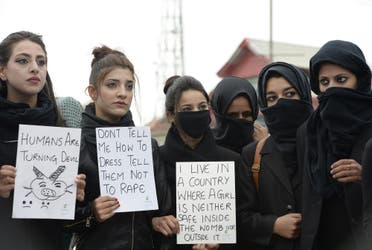 Conscience of the nation
In 2012, the conscience of India was shaken by the brutal rape of a young college girl by a group of men. The protests that followed brought India to a virtual standstill and the then government was forced to pass a number of stricter laws against rape.
But despite that, the situation on the ground remains unchanged. Delhi, frighteningly, remains the rape capital of the world and most women feel unsafe venturing out alone late evenings.
Urvashi Bhutalia, a leading voice for women's rights and publisher said that all surveys need to be taken with a pinch of salt.
"I think such studies are important, I think and hope the report will push the Indian state towards doing something serious about the issue of violence towards women, but I do have my critique of the way the questions are structured, and posed," she says.
ALSO READ: Indian court finds spiritual guru guilty of raping devotee
According to Bhutalia, to get a more nuanced picture, it's really important to understand that "violence against women is not an isolated phenomenon and is linked to other forms of violence". The National Commission for Women in India was quick to reject the report and its findings.
There are many who questioned how India was worse off when compared to Afghanistan and Syria, two war- torn nations who seem to be better place for women, despite all the ruins of war. Afghanistan and Syria rank second and third in the report.
Kavitha Shrivastava, National Secretary, People's Union for Civil Liberties (PUCL), said that she felt ashamed by the report and as an activist working on the field, she does agree that the crime against women have been on the rise in the last few years but she said she had "no idea we were the worst in the world".
She was also critical of the National Commission for Women's rejections of the report and said the Commission should have studied the report rather than quickly rejecting it because it gives India a bad image.
'Perception' study
It is important to note here that this is a "perception" study and that it is not a study that is conducted solely on the basis of data. Rather, it relies on 550 experts globally who are experts in women issues to send in their feedback, and more than 40 of these experts are based in India.
The Indian government data shows reported cases of crime against women rose by 83 percent between 2007 and 2016, when there were four cases of rape reported every hour.
Even if many doubt the validity of the report and whether India really deserves the top spot there can be no denying the fact that most Indian women have little or no access to health, education and property rights.
Despite repeated assurances by politicians across the political spectrum, little has been done to address the issue, which at its root is patriarchal, political and judicial. Women safety has also failed to become a poll issue and voters are seldom seen voting for or against candidates who would address these issues.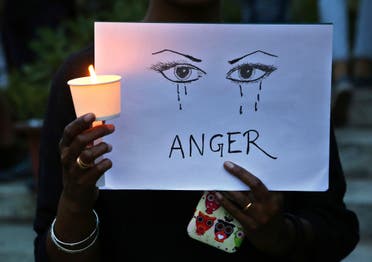 The survey
The survey asked respondents, which five of the 193 UN member states they thought were most dangerous for women, and which country was worst in terms of healthcare, economic resources, cultural or traditional practices, sexual violence and harassment, non-sexual violence and human trafficking.
Respondents also ranked India the most dangerous country for women in terms of human trafficking, including sex slavery and domestic servitude, and for customary practices such as forced marriage, stoning and female infanticide, the foundation said in a statement.
ALSO READ: India asks YouTube to block banned rape film
The poll was a repeat of a survey in 2011 in which Afghanistan, Democratic Republic of Congo, Pakistan, India, and Somalia were named as the most dangerous countries for women.
At the end of the day, the one benefit the report does is to once again bring the spotlight back on women issues. And while we can debate whether India deserves the number one spot or a little lower on the ladder, there can hardly be any debate that Indian women deserve a lot better.
For that to happen, the political class needs to get more serious and active and the social bodies responsible for these programs need to get their act together, fast.