While most of Saudi Arabia swelters in summer heat, hailstones spotted in Asir
While most areas in Saudi Arabia recorded soaring temperatures, hailstones fell over a district in the city of Asir on Saturday.
Photographer Faye al-Ama'i documented the beautiful cold scenes in Murrabba Park where a huge turnout of holidaymakers were enjoying the waterfalls, low temperatures and hailstones.
Al-Ama'i said: "The Park was built by the district's municipality in an area of about five million square meters. They also set up chairs with umbrellas, bathrooms, and playgrounds for visitors."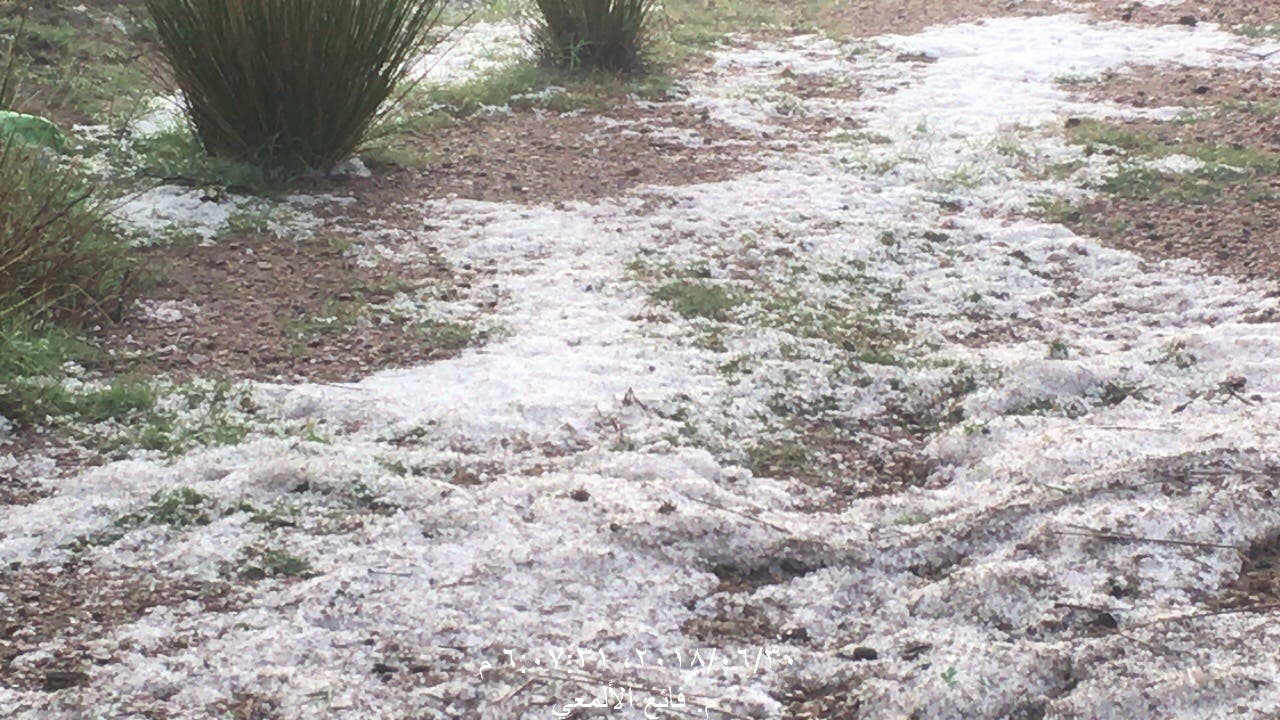 Thunderstorms and dust expected to continue
The General Authority for Meteorology and Environmental Protection said on its official site that thunderstorms are expected to continue, and will be accompanied by strong winds which will affect visibility on the highlands of Jizan. 'Asir, al-Baha, Mecca, and the southern parts of Madinah, and other coastal areas.
The winds are expected to carry dust and limit visibility in the eastern areas, Riyadh, al-Qassim, eastern parts of Madinah.