A group of young Iraqi "hacktivists" ridiculed ISIS and their supporters by hacking into the website of the terrorist group's most prominent propaganda-fueled magazine, British media reported this week.

The group goes by the name "Daeshgram," taking from the Arabic acronym for ISIS, "Daesh."
The hackers started by imposing a distributed denial-of-service attack (DDoS) and then flooded the Amaq website with traffic and information, until it was forced offline.
They took this opportunity to clone the site and use it to spread fake news and propaganda against ISIS.

The information included Porn-Hub ads placed on the sidelines of the website, implying that ISIS members had been searching for porn videos.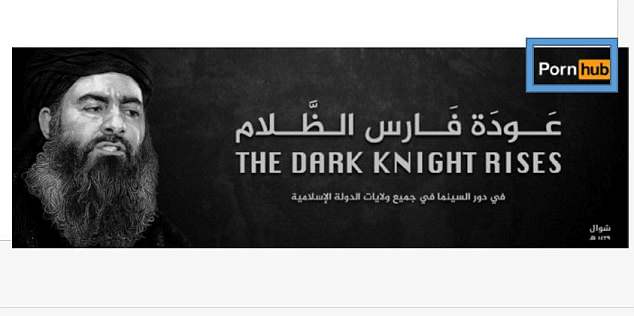 It also included a photoshopped image of ISIS chief Abu Bakr al-Baghdadi surrounded by dancers amid a performance.

Many members tried to warn one another that the information was fake but many had already fallen for the hoax, according to the Daily Mail.

The hackers added an edge to the hoax by reportedly bugging the website causing information to be recorded each time a user downloaded the magazine that circulated to members every Thursday or Friday.

"Our fake content was posted no less than 500 times and each post was shared many times by ISIS supporters. Members who were expecting publication of the weekly magazine Naba'a instead got fake versions," Daeshgram told the newspaper.

They added: "Our operation is continuing but we have already achieved our goal to confuse and scare ISIS members and make them doubt each other in a place on the internet where they thought they were untouchable."

Daeshgram said that the protection of their privacy is their highest priority.
They said that they have received death threats from ISIS, "but we are very confident because we care a lot about our cyber security and we protect our identity. We are cybersecurity experts so it is easy for us to do that," they added.
The group consists of six IT and cybersecurity experts ranging from the ages of 20 to 30.
They said they are seeking revenge for ISIS atrocities, including murder, rape women and other brutal activities.

The members of Daeshgram, who consider all their activity as completely legal, has been around for one year and considers this as their second mission after hijacking announcements by ISIS back in November 2017.