In Muslim majority Pakistan, a 31-year-old Hindu woman has emerged as a beacon of hope not only for minorities but also for women, who make 52 percent of the country's 220 million population.
Sunita Parmar has taken a difficult yet risky decision of contesting general elections being held on July 25, 2018 and is confident of challenging stereotypes in the process.
Hailing from Tharparker's Hindu Meghwar community, Sunita has made history as the first Hindu woman to contest provincial assembly election. She is contesting from Tharparkar district (constituency number PS56) in Pakistan's southern Sindh province as an independent candidate.
Unveiling her agenda before local pressmen last week, in her native town of Islamkot, Sunita vowed to improve standards of education for women and poor health facilities in Thar. "I will try to improve standards of education for women and health facilities in Tharparkar," she said.
"Please note, previous governments did nothing for the people of this area. Even in 21st century, we lack basic health facilities and proper educational institutes for women," Sunita told journalists.
Sunita has been something of a rebel. Despite hardships and pressure from society (to stop studying), she did her Masters in Education. "I believe in girl's education. This is the only way to make women stronger and prosper," she said.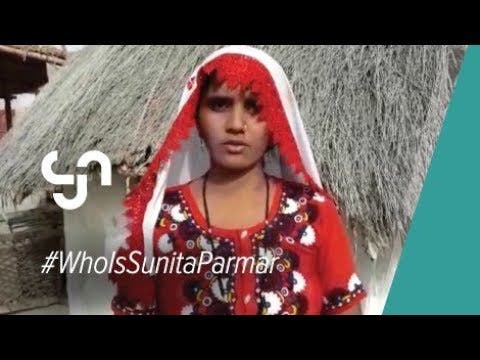 Hindus in Pakistan
According to 2017 census, Tharpakar district in Southern Pakistan comprises nearly 600,000 Hindus out of the total 1.6 million people living in the area.
This is also the place with the highest number of Hindus living in Pakistan. The Hindu community has always played decisive role in elections in Tharparkar.
Sunita is contesting from a constituency, which has always been dominated by feudal lords and agriculturists and battled incessant pressure from them to not contest. The 35-year-old, however, refused to bow down to the political pressure.
"Gone are the days when women were supposed to be weaker and inferior. I am confident of winning the election," Sunita said. Backed by her family, relatives and the community, Sunita is breaking several social and political barriers.
"This is 21st century and we are even ready to fight the lion," a confident and well-educated Sunita Parmar told Al Arabiya English over the phone.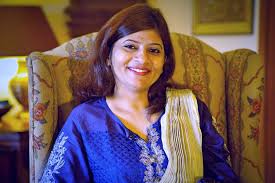 More of her kind
In march this year, Krishna Kumari Kolhi from Pakistan's Sindh become the first-ever Hindu Dalit woman Senator in the Muslim-majority country.
Kolhi, 39, from Thar is a member of Pakistan People's Party (PPP), on of main political parties in Pakistan. She won the election for the reserved seat for women from Sindh province. Her election was a major milestone for women and minority rights in Pakistan.
Hailing from a family of a poor peasant, Jugno Kolhi, in February 1979, Kolhi and her family members spent nearly three years in a private jail owned by the landlord of Kunri of Umerkot district. She was a grade 3 student when she was held captive.
"Women like Sunita and Krishna are real face of Pakistan. I'm sure they will contribute to make Pakistan prosper," Zareen Gul, a women right activist told Arabiya English.
In Pakistan, political parties normally refrain from giving party tickets to minorities. However, minorities do make their presence felt on reserved seats. Currently, there are 10 reserved seats in the National Assembly for minorities.
A religious minority can fight an election for any other seat but these seats are allocated to political parties based on proportional representation, meaning that the largest party gets the largest number of seats, and so on.
A religious minority does not have to be directly elected to hold one of these seats and are assigned a seat after the party selects them. The same procedure is followed for seats reserved for minorities in four provincial assemblies of Pakistan.