PHOTOS: In its 50th year, India's Auroville remains epitome of global diversity
The official website describes Auroville as "a universal town where men and women of all countries are able to live in peace and progressive harmony above all creeds, all politics and all nationalities."
The year 2018 marked an important milestone in Auroville's history as it crossed 50 years of its existence. The concept of an international-universal town devoted to an experiment in human unity was born from the writings of one of India's great philosopher-yogi Sri Aurobindo.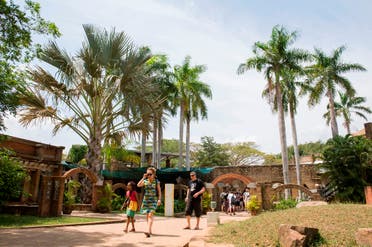 It was Mirra Alfassa, spiritual collaborator of Sri Aurobindo, or simply the Mother to her followers, set about establishing Auroville as a guiding force for an alternative and sustainable way of life and a living experiment in community living, learning and sharing.
It was on February 28, 1968 that Auroville, near Puducherry in south India, was inaugurated. As of June 2018, Auroville is home to over 2,800 volunteers representing 56 nationalities.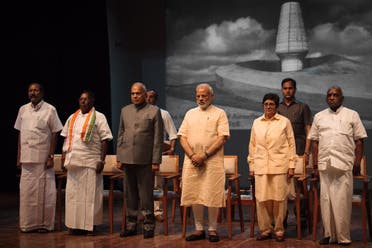 Prime Minister Modi, who participated in the golden jubilee celebrations in February this year, SAID that Auroville is a unique vision of bringing together global diversity and the ethos of ancient Indian tradition.
Efficient planning
Auroville is segmented into several areas for better settlement planning. The Peace Area at the center of the township is home to the Matrimandir and its gardens and the amphitheater where the inauguration took place.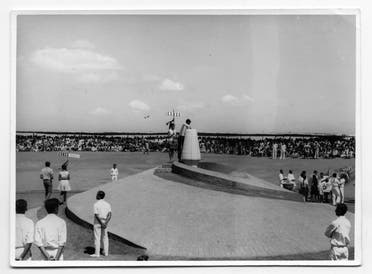 The Industrial Zone, a zone for "green" industries, is focused on Auroville's efforts toward a self-supporting township.
It contains small and medium-scale industries, training centers, arts and crafts, and the city's administration. Other zones include the Residential Zone, International Zone, Cultural Zone, and Green Belt.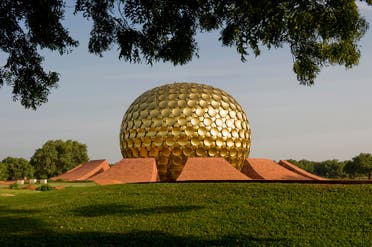 People only become "Aurovilian" after going through an "entry" process overseen by the Entry Service group, usually lasting 15 months, in course of which they change from being a Guest to a Newcomer before becoming an Aurovilian.
Auroville has the highest concentration of alternative and appropriate energy systems in India, including solar, wind and biogas generating systems.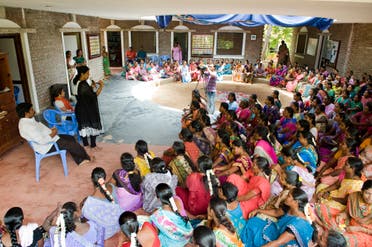 No Aurovilian can own land, houses or enterprises. All belong to the Auroville Foundation. Several units in Auroville, which provide rural employment sell a range of eco-friendly products – candles to cosmetics – to consumers across the world.
Organization
There are three separate but interacting bodies which make up the Auroville Foundation – a Governing Board with Secretary who is resident in Auroville, an International Advisory Council, and a Residents Assembly, the latter comprising all Aurovilians on the Master List of residents aged 18 or over.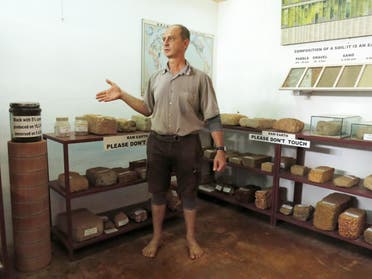 Bodies like the "Auroville Council" and "Auroville Working Committee" are elected by the residents every few years from volunteering Aurovilians willing to dedicate themselves to handling the administrative needs of the town.
Most major decisions, especially those of a controversial nature, are taken at General Meetings or, in case of more official matters at a Residents Assembly.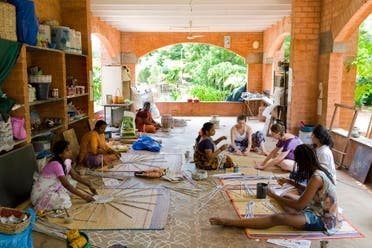 For visitors
Auroville has a number of guesthouses and day visitors can obtain comprehensive information on the aims of the town and all that it is attempting to achieve in the Visitors' Center via its Info Desk.
Various exhibitions and video screenings are organized regularly. There are also boutiques, restaurants, and coffee shops to make residents and visitors get a sense of being members of the global community.