For the first time, India is deploying women para-military commandos in Jammu & Kashmir - a virtual admission by New Delhi that more and more Kashmiri women are joining the ranks of militants taking on security forces in the restive, Muslim-majority province bordering Pakistan.
Rajeev Bhatnagar, Director-General of the Central Reserve Police Force (CRPF) which has a 3,50,000-strong presence in J&K, has announced that 800 female commandos are undergoing intensive training to combat schoolgirls and college-going women who pelt stones at security forces to disrupt anti-terrorist operations in worst affected pockets like Srinagar, Shopian, Pulwama, Budgam and Anantnag.
A senior CRPF officer explained to the media that television footage of male soldiers taking on women protestors and stone throwers did not go down well with human rights organizations and civil society. Hence it was decided to station female commandoes to deal with women agitators.
"The CRPF's objective is obviously to stop Kashmiri women from hitting the streets to express their anger against unlawful killings by security forces", Izhar Nazir Ali, Online Editor of Kashmir Reader, a J&K English daily, told Al Arabiya English in an exclusive interview.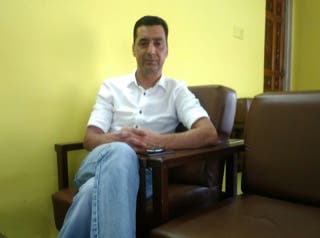 Anti-national activities
"Significantly, so far Kashmiri women are not directly engaged in militant operations but are accused only of subversive and anti-national activities. But I fear that women might now pick up the gun. When 15-16 years old boys are taking up arms, women too might do so."
"And if that happens, even 8000 or 80,000 women commandoes wouldn't succeed in crushing them. There are already 0.8 million security forces in Kashmir and yet there is no peace. More militarization, I'm afraid, will only worsen the situation instead of stamping out insurgency."
According to Ali, Kashmir is a conservative region where women have been traditionally home-bound spending their time cooking, cleaning and bringing up children. "But today", Ali said, "the women are standing shoulder to shoulder with men and fighting what they wrongly or rightly perceive as the forcible occupation' of their homeland."
"In an ominous departure from centuries-old practices and customs, women are now carrying coffins to graveyards and attending militants' funerals. I have seen a mother carry her son's coffin on her shoulder after he was killed by security forces. This is a transformation; it should be an eye-opener for the Indian Government."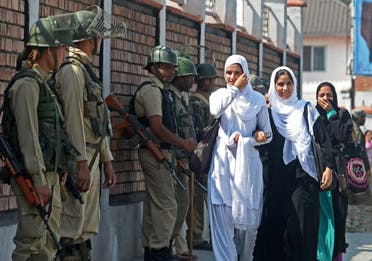 'Daughters of the Faith'
Last week, the National Investigation Agency (NIA) arrested the banned Dukhtaran-e-Millat's (Daughters of the Faith) chief, Asia Andrabi along with her two associates and flew them to New Delhi for interrogation. The firebrand separatist leader is accused of receiving funds from Pakistan for bankrolling anti-India operations.
Overall, the situation in J&K is alarming. The state is now Governor's Rule after the Bharatiya Janata Party suddenly withdrew support from the Mehbooba Mufti-led People's Democratic Party-BJP coalition government. The fall of the elected government in June coincided with the end of the Ramzan ceasefire.
Since then, according to J&K's Multi Agency Centre (MAC), there has been a spurt in militant recruitment. Compared to 128 youths joining militancy in 2017, 82 Kashmiri youths have already been sucked into militancy by June-end this year.
And guns are available in plenty – a sure sign of impending gunfights between separatists and security forces in a region which former US President Bill Clinton once described as one of the most dangerous places in the whole world.