One year on, basic healthcare remains major challenge for Rohingya refugees
Almost one year ago, an unprecedented number of Rohingya refugees began fleeing Myanmar for neighboring Bangladesh.
This exodus has created the world's largest refugee camp (in Cox's Bazar, Bangladesh), brought several medical issues to light, and raised questions about the future of the Rohingya in Myanmar, or indeed Bangladesh.
While the number of refugees who have fled Myanmar in the past year is enormous (706,000 since 25 August, 2017), this isn't the first time Rohingya refugees have fled Myanmar. The Rohingya have been fleeing successive bouts of targeted violence and human rights abuses for decades.
Some had returned to Myanmar, while others have remained outside the country, either as refugees, or undocumented workers. Rohingya in Myanmar have effectively been denied citizenship and have thus had limited access to healthcare, including vaccinations.
ALSO READ: Target the educated: Genocide textbook in Myanmar
Médecins Sans Frontières (MSF) has been providing healthcare for Rohingya refugees in Bangladesh since 1993. However, as of August 2017, MSF's operations have scaled up significantly in response to the needs – there are now more than 2,000 MSF staff in Cox's Bazar.
Our priorities since the beginning of this latest crisis have not changed – our major goals are the provision of essential healthcare and clean water.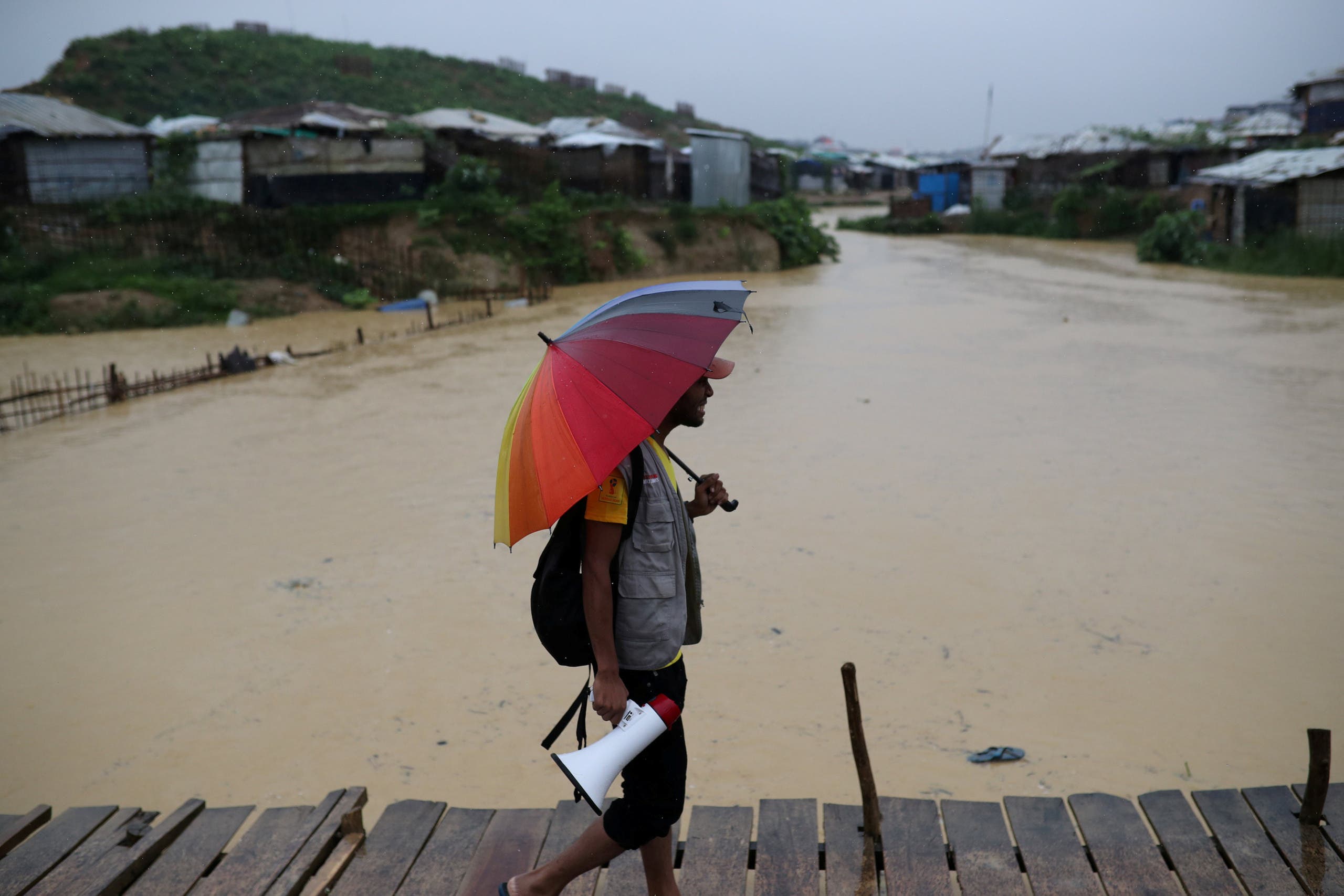 Health posts
MSF has created ten health posts, three primary health centers and five inpatient health facilities with a total capacity of 354 beds. One example of these health facilities is a hospital, which is built as a semi-permanent structure with 100 beds.
This hospital is comprised of an emergency room, intensive care unit, pediatric ward, adult ward, maternity ward, isolation ward and a laboratory.
Many of the most common medical issues faced by Rohingya refugees right now are caused by their living conditions. Many suffer from respiratory conditions, diarrhoea and skin diseases.
People of all ages have fled to Bangladesh, including the elderly; and we see patients who are in need of ongoing care for non-communicable diseases such as diabetes hypertension, and chronic obstructive pulmonary diseases.
ALSO READ: Is Aung San Suu Kyi buying time with false promise of right to return?
In terms of medical care, our teams have also dealt with the immediate medical issues stemming from violence in Myanmar – including sexual and gender-based violence (SGBV); MSF has treated 377 people for SGBV, with patients ranging from nine to 50 years old.
However, the real number of people who have experienced SGBV is impossible to determine, as we believe many cases go unreported due to shame and associated stigma.
MSF is intensifying its mother-and-child and reproductive healthcare activities. Only a fraction of expected deliveries currently occur in a health facility, while home deliveries often happen in unsafe and unhygienic conditions.
Psychological care
Psychological care is a priority for MSF in treating those who have witnessed or experienced extreme violence, and to help people cope with the intense stress that comes with forced displacement and the living conditions of a refugee camp.
In addition to the medical needs borne of recent violence, there are also different medical issues that indicate the Rohingya have had little to no access to regular healthcare. There have been outbreaks of measles and diphtheria in the camps, both of these are diseases children are routinely vaccinated for in other nations.
Between September and the end of April, MSF saw 4,680 cases of measles across all the MSF health facilities in Cox's Bazar. Cases are on the decline, although the outbreak is far from over. All children under five are now vaccinated upon arrival.
ALSO READ: Is the UN now pushing fake news in Myanmar?
Providing clean water is the other focus of our operations in Cox's Bazar as this is key in preventing the spread of disease. To date, MSF has drilled 25 deep boreholes to a depth of up to 200 metres to ensure the water they provide is clean.
They supply MSF health facilities and piped networks that reach between 5,000 and 30,000 people each. MSF teams have also distributed more than 1000 aqua filters to Rohingya families which give them clean water in their shelters.
The monsoon season has been a specter of fear since this crisis began in August, and now it is here. Some 200,000 people are estimated to be at direct risk from landslides or flooding, which can contaminate drinking water and cause toilets to overflow, leading to the spread of disease.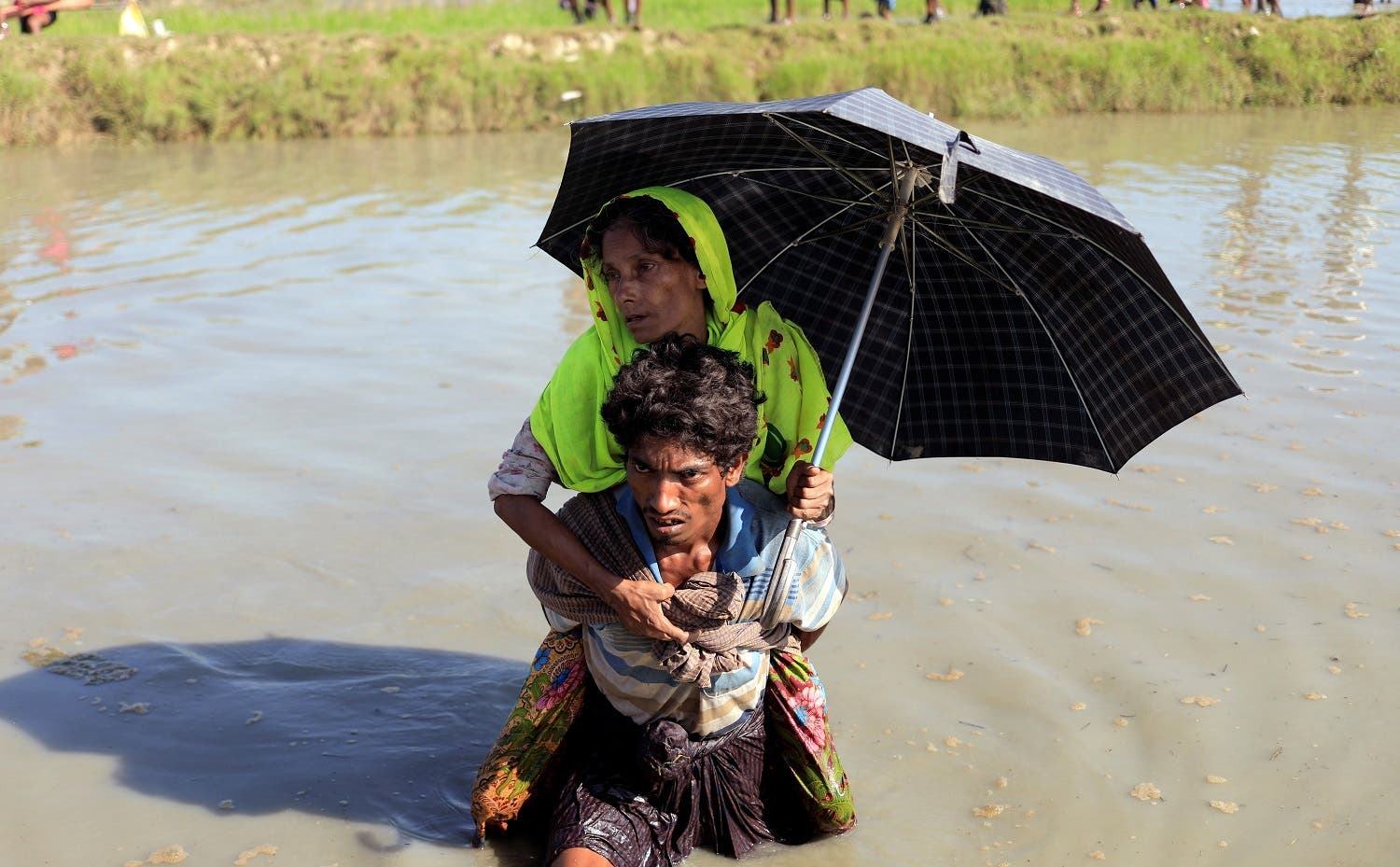 Trauma injuries
While the rains begun in earnest, people have already been treated for trauma injuries after the rain and mud caused structures to collapse and people to fall. Just eight weeks ago, six children were buried in a landslide – they have since been treated and are well, but it's a worrying sign of things to come.
Beyond the uncertainty of the weather conditions, Rohingya refugees in Bangladesh are in limbo. While a process of repatriation has been under discussion for a while, no significant movement has been noted so far.
Reports from the camps suggest that the majority of refugees face the prospect of returning to Myanmar with fear, believing they will continue to live without citizenship or rights, and be vulnerable to attack if they return.
ALSO READ: EU continues to ignore Rohingya in Myanmar
With regard to a possible proposal of repatriation, MSF's position has not changed: any return or repatriation of Rohingya refugees to Myanmar can only take place if it is voluntary, their safety is guaranteed and the root causes of the violence have been addressed.
Mass refugee camps are certainly not conducive environments for the health and welfare of the populations in question. However, a refugee camp is far better than outright violence and the denial of basic rights. We will continue to treat the Rohingya refugees in Bangladesh for as long as necessary.
____________________________
Mario Stephan is the executive director for Médecins Sans Frontières in the United Arab Emirates. To learn more about Rohingya refugee crisis, please visit: https://www.msf-me.org