Al Arabiya English speaks to doctor treating Yemeni brutally burned by Houthis
WARNING: Some of the images and video in this article contain graphic content.
Photos and videos of a Yemeni man brutally tortured by the Houthis has caused widespread outrage. Mounir al-Mashreqi was burned and physically abused after he refused to join militants against the government.
Mashreqi, who works in the field of medicine and pharmacology, has been so badly abused that he suffered from shock and has not been able to speak and reportedly suffers from amnesia. Mashreqi was kidnapped by the militias for refusing to join their ranks in Dhamar a year ago.
Dr. Taha Hussein Boteij, general surgeon who specializes in plastic surgery and burn patients, is currently supervising Mashreqi's treatment in Marib General Hospital.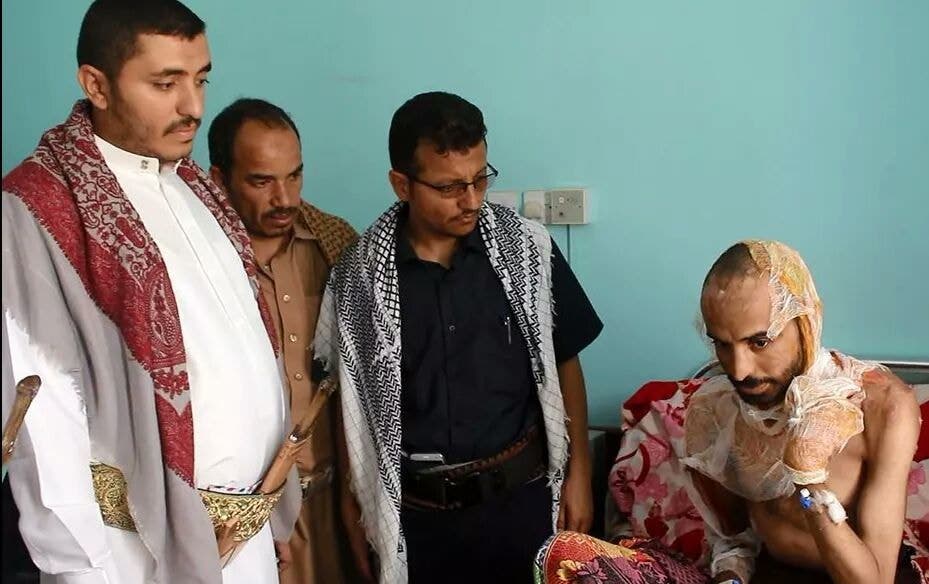 "The patient arrived on July 15 suffering from second and third degree burns, on the scalp from the back, neck, hands and feet, because of exposure to incendiary acidic materials. After examining the burns, we realized that they were not fresh wounds. Even worse, he was neglected and did not receive any medical care and was covered with dead tissues," Dr. Boteij told Al Arabiya English.
"After receiving the patient, I offered him full care based on his needs. The burned skin was cleaned and washed with disinfectants, and we removed dead tissues after he was admitted to the hospital," he added.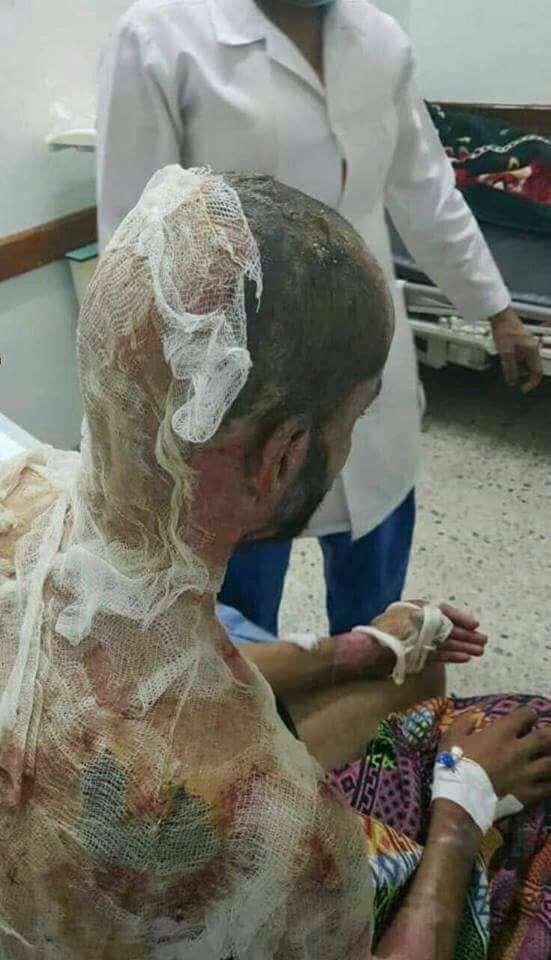 On Mashreqi's psychological condition, the doctor told Al Arabiya English: "It was noted that he was unable to talk in a comprehensive manner. In addition to partial loss of memory, he only hums and looks in bewilderment at everyone around him. This indicates violent psychological trauma. He received no help and there are signs of paleness and general weakness of acute undernutrition".
"We are now working on a treatment plan for Mounir, on three stages, starting with treating the wounds daily, then comes the cosmetic surgery 'skin transplant' on multiple stages, as the patient's general condition does not help to make it on one stage. The success rate depends on the stage that precedes it, this requires more effort from the nursing staff and doctors and needs more time," the doctor said.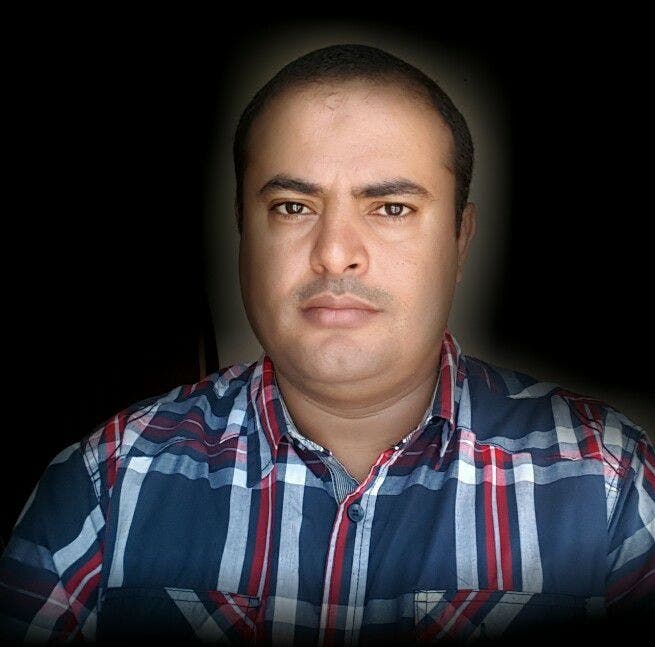 He highlighted the role of the nutritionist, who would begin to make an integrated and balanced nutrition plan, so that the body gains strength. Based on the body's response in this regard we can determine the extent of response to surgical intervention.