India today finds itself in the center of a tug of war. If the United States, a strategic partner, is pushing it to drastically reduce its oil imports from Iran; then Iran, an old ally, is asserting its strategic value in terms of not just oil but also the Chabahar port.
This week saw first the visit of the Iranian Foreign Minister to India, quickly followed by the visit of a delegation from the United States. It is learnt that both visits had one common agenda and that was to discuss India's import of oil from Iran.
President Trump pulled out of the Iran Nuclear deal in May this year and brought back the economic sanctions against the country, which has placed allies like India in a tricky situation.
The US has told India and other countries to cut oil imports from Iran to "zero" by November 4 or face sanctions. The first set of US sanctions will kick in from August 6. Iran is India's third-largest oil supplier after Iraq and Saudi Arabia.
ALSO READ: US envoy Haley tells Modi important to cut imports of Iranian oil
Iran supplied 18.4 million tons of crude oil between April 2017 and January 2018 (first 10 months of fiscal 2017-18). India has also committed to an investment of $500 million for the development of the Chabahar port.
Despite the pull and push that is being exerted on India by both the US and Iran, indications are that India is likely to balance things out. While it is likely to reduce the oil imports from Iran, zero is not going to be the aim.
The US has also been told, according to sources, that for India maintaining its ties with Iran are vital because of the Chabahar port, which offers India connectivity to Central Asia bypassing Pakistan. India can ill afford to upset Iran.
The US also seems to be toning down expectations and some sort of waiver might be offered to countries like India. The first signs that the US is now considering waivers for countries like India came earlier this week when US treasury secretary Steven Munchin told journalists that some countries could get waivers.
"We want people to reduce oil purchases to zero, but in certain cases if people can't do that overnight, we'll consider exemptions," he said.
Balancing act
When asked if India would be able to balance its ties with Iran and the US on this issue, Amar Sinha, a former Indian diplomat who served as ambassador to Afghanistan and now works as Distinguished Fellow with Research and Information Systems for Developing Countries (RIS), said: "I think yes if we apply the filter of Indian interests".
According to him, India's dependency on imports is close to 80 percent of its oil needs. "Thus it is a major global buyer. It cannot be a fickle customer in a market that also relies on long-term G to G contracts. What is needed is to clearly articulate what both partners seek from any relationship. Understanding of each other is a key element of any durable friendship," says Sinha.
ALSO READ: India BPCL seeks extra Iran oil amid sanctions threat
India is also closely watching how the European Union and China are going to deal with Iran in the immediate future. Many analysts believe that the US decision to walk away from the Iran Nuclear Deal has pitted China, India and the EU in one group against the US.
According to a report in The Wall Street Journal on July 16, three European states, namely France, Germany and the UK plan to activate bank accounts or activate old accounts for the Iranian Central Bank in spite of US sanctions. If that happens, it will be a concrete pushback by these European states against the US decision on the Iran nuclear deal.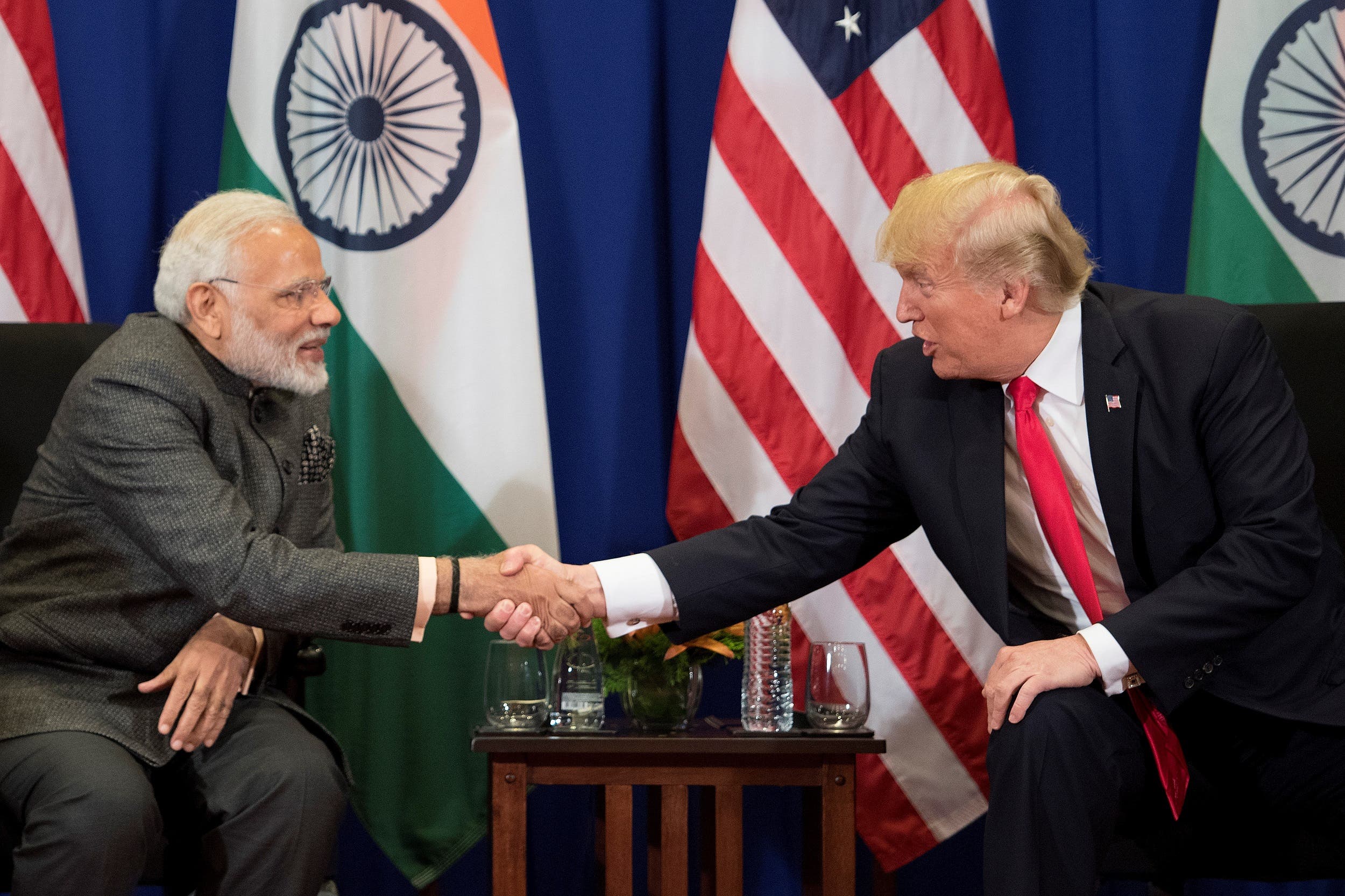 Iranian bank
India too recently gave permission to an Iranian bank to open its branch in Mumbai. The government has approved a proposal from Iranian private lender Bank Pasargad to open a branch in Mumbai.
This is likely to help India in reviving the rupee-rial arrangement to import oil from Iran that it has used in the past. India had effectively used the rupee-rial arrangement to buy oil from Iran before US sanctions were lifted against it three years ago.
The mechanism then was that India paid in Euros to clear 55 percent of its dues, while the remaining 45 percent payment was remitted in rupees into accounts Iranian oil companies had with UCO Bank. India, it would seem is planning a similar strategy this time too, to counter US sanctions.
VIDEO: India minister on UAE oil storage deal, energy equations with Arab world
Ashok Sajjanhar, a former Indian diplomat who served in Iran and was ambassador to Sweden said that he is reasonably confident about a waiver from the US in this regard as the US is also aware of the strategic importance of the Chabahar port.
"We could arrive at some arrangement that would be acceptable to both the US and Iran. I am certain that the US realises what India brings to the table and India's long term strategy regarding Chabahar connectivity", he said. Sajjanhar also said that it would seem that initially Trump was calling for a regime change in Iran.
Getting to the table
He had forced North Korea to come to table and was hoping that the same technique would work with Iran or that there would be domestic turmoil "but now going forward I feel because of pressure from his advisors, there is a change in strategy and following that some countries will get waiver."
In a media briefing last week, the spokesperson of India's Ministry of External Affairs Raveesh Kumar said, responded to a question on whether there was any development on the US reaching out to India over the issue of reduction of imports from Iran.
ALSO READ: India, Saudi Arabia discuss oil price, energy investment opportunities
"They had indicated. In fact, a statement was made by the US State Department that they would like to get in touch with or they are prepared to engage in discussions with various countries in the matter. They did not specify India," Kumar said.
He also welcomed such engagements. "We have taken a note of it. We will see what necessary steps we need to take in this. One thing is very clear that whatever is mandated to be done in our national interest, those things we will be doing," he said.
And therein might lie the best signal as to how India plans to move forward. Keeping its "national interests" in mind, India will balance a strategic partnership with the US while maintaining its ties with Iran, with a sharp eye on Chabahar.