Abdul El-Sayed, an American-Egyptian Democrat candidate for governor of Michigan, has been endorsed by US Senator Bernie Sanders.
El-Sayed's campaign announced Tuesday that Sanders will speak at two rallies on Sunday, in Detroit and Ypsilanti.
He has campaigned with upstart New York congressional candidate Alexandria Ocasio-Cortez, attracting crowds that El-Sayed says is a sign of his momentum in the closing days.
On his website, El-Sayed provides some background on his Arab roots.
"His family reflects the diversity of our state, including immigrants who left Egypt in pursuit of greater opportunity in America, and farmers, teachers, and small-business owners who have lived in Gratiot County, Michigan for generations," it reads.
El-Sayed, Detroit's former health director, "has built a significant support base by presenting himself as a Sanders-aligned progressive alternative to the more mainstream Whitmer," according to Politico.
El-Sayed is believed to be a threat in a three-candidate primary race with former legislative leader Gretchen Whitmer and businessman Shri Thanedar.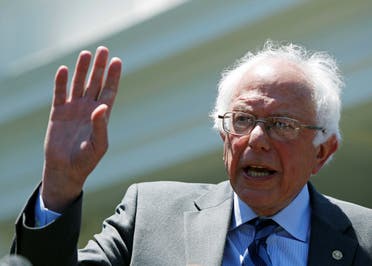 "El-Sayed has also received donations from Ben Affleck and received praise from the hosts of the liberal podcast Pod Save America.
"Sanders only endorsed the candidate this week, even though El-Sayed had embraced the Vermont senator and many of his core issues, like a $15 minimum wage, single-payer health care and tuition-free college for families making less than $150,000 a year," Politco reported.
(With AP)