Hamza bin Laden married daughter of another al-Qaeda leader, not 9/11 hijacker
In an article published on Sunday, British newspaper The Guardian reported that Hamza Bin Laden, the son of the late al-Qaeda leader, married the daughter of Mohammed Atta, the lead hijacker in the 9/11 terror attacks.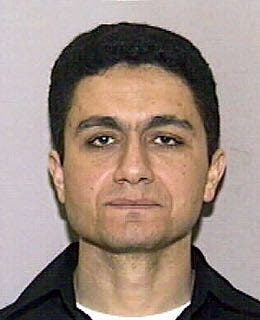 Research undergone by Al Arabiya English has found this to be false.
Hamza bin Laden is, however, confirmed to have married the daughter of al-Qaeda's second-in-command, Abdullah Ahmad Abdullah, who is deputy to current leader Ayman al-Zawahri.
Abdullah is nicknamed "Abu Mohammed al-Masri," as mentioned in a report by Al Arabiya English in January.
This information was obtained from al-Qaeda archives that were confiscated from the hiding place of Osama bin Laden in Abottabad.
Earlier this year, in January, Al Arabiya English received footage and details surrounding Hamza's wedding. The ceremony took place in Iran when he was 17 years old.
The man who married the couple was Mohammed Shawki Al-Islambouli, the brother of Khalid Al-Islambouli, assassinator of former Egyptian President Anwar Sadat.
The video shows Hamza sitting next to Mohammed Al-Islambouli, while on his other side sits Abu Mohammed al-Masri.
Bin Laden's three other sons also attended the wedding with a number of his grandsons.
During the wedding, Islambouli carried out the ceremony, in which the identity of Hamza's wife was revealed as Maryam Abdullah Ahmad Abdullah.