Muslim pilgrims make sure they visit Mount Arafat, known as the "Mountain of Mercy" in Mecca, before starting the official rituals of their Hajj. They usually take photos and buy souvenirs there because of the religious and historical importance of the site.
Located on the route between the two Saudi cities of Mecca and Ta'if, the Mountain of Mercy is considered one of the most famous and important mountains in Mecca, according to Saudi Press Agency (SPA).
Pilgrims look forward to standing on the Mountain of Mercy during performing the rites of pilgrimage, symbolizing the consistency of following the teachings of Prophet Mohammed, who stood on the mountain and delivered the "Farewell Pilgrimage" speech. Pilgrims also pray to God hoping for mercy and forgiveness.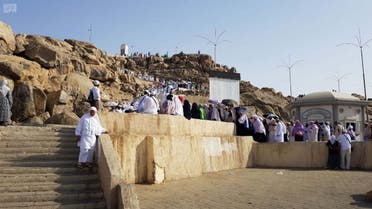 The Mountain of Mercy is a chain of little mounds of wide surface areas, made up of big black stones, and it is located on the East side of Mount Arafat with a height of 300 meters and a circumference of 640 meters.
In addition to Mount Arafat and the Mountain of Mercy, the mountain has several names such as the Mountain of Repentance and the Mountain of Prayers.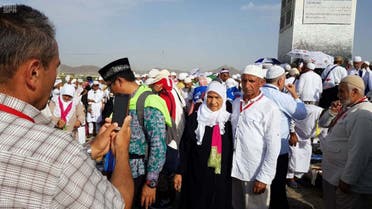 The Committee for the Promotion of Virtue and the Prevention of Vice in Mecca employs a number of its members during Hajj to raise awareness for pilgrims, with the help of a number of translators. Their work revolves around telling visitors about some of the common mistakes that happen in the holy site and giving out awareness leaflets in different languages.