Taking stock of Iran's crimes against humanity 30 years after 1988 massacre
On July 26, Amnesty International renewed its warning of many years that the theocratic regime in Iran is destroying all the evidence of 1988 massacre of political prisoners. Since the massacre the only visible proof of it are mass graves where bodies of the prisoners were piled up.
There is also a constant reminder for the rest of us that such heinous crime has not been thoroughly investigated by an independent international commission.
Amnesty International in its Urgent Action said: "ROAD TO BE BUILT OVER INDIVIDUAL AND MASS GRAVES. The families of political dissidents who were forcibly disappeared and extra-judicially killed in Ahvaz, southern Iran, in the 1980s are suffering untold mental anguish and distress as the authorities are destroying the individual and mass graves of their loved ones. They are afraid of facing further persecution if they speak out."
ALSO READ: Iranian MP says $9 bln went 'missing' amid the collapse of Riyal
Ahvaz is not an isolated incident, according to the National Council of Resistance of Iran (NCRI) website: "In late June, the regime had demolished the graves of PMOI martyrs in Vadi-e Rahmat Cemetery in Tabriz, capital of East Azerbaijan Province (northwestern Iran).
In the previous month, the mass graves of the martyrs of the 1988 massacre and other PMOI martyrs in Behesht-e-Reza Cemetery in Mashhad, capital of Razavi Khorasan Province (northeastern Iran), had been destroyed on the orders of the clerical regime's officials."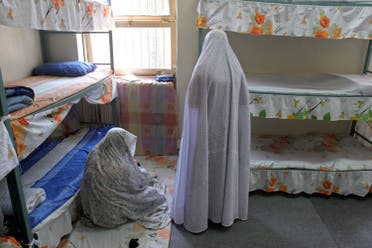 Who were the prisoners and what happened
According to sources close to Iran's main opposition, in the summer of 1988 political prisoners serving their sentences were mass executed. The order, according to them, came from the very top. It was written in a notorious fatwa (religious edict) that all those who still believe in People's Mojahiden Organization of Iran (PMOI/MEK) must be killed.
In one summer around 30,000 political prisoners were executed and buried in mass graves in Iran. Khomeini and his cohorts knew that if the crime goes public it will be a major disaster. The so-called judges were strictly ordered to hide everything. Years later, it was revealed that all prisoners in that period were denied visitation rights for months.
Since the early days after 1988, The NCRI and MEK were tasked to expose the crime worldwide. Not a single international body was left out in this endeavor for past three decades. In the summer of 2016 and the 28th anniversary of the 1988 massacre, Maryam Rajavi President of the NCRI announced a major Seek-Justice campaign for the fallen prisoners.
A month later, an audio tape was leaked out by Ayatollah Hossein-Ali Montazeri's son in August 2016. Montazeri, the handpicked successor of Khomeini, was sacked for his public objections to mass executions in 1988. He spent the rest of his life under house arrest and died in 2009.
ALSO READ: Is Iran in a 'revolutionary' situation?
In the tape, Montazeri is purportedly heard telling a meeting of the "Death Commission" in 1988 that they are responsible for the crime against humanity.
He said: "The greatest crime committed during the reign of the Islamic Republic, for which history will condemn us, has been committed by you. Your names will in the future be etched in the annals of history as criminals." Pour-Mohammadi has since admitted his role in the "Death Commission" and boasted that he was proud to "carry out God's will and he has not lost sleep over what he did."
A four-member committee – famous among prisoners as Death Commission – consisted of the most ruthless killers in the regime tasked to carry out the executions. Some of them are still around and hold high offices including Pour-Mohammadi, Justice Minister in Hassan Rouhani's first cabinet and now an advisor to regime's head of judiciary.
Ebrahim Raisi was a low-level cleric at the time was another known member of the commission. In return for his services Raisi rose in the rank and files of the regime's hierarchy. He is a close confidant of the Supreme Leader Ali Khamenei.
Currently Raisi is the custodian of Astan Quds Razavi, the wealthiest charity foundation in charge of Iran's holiest shrine in Mashhad, northeastern Iran, with close ties to Khamenei's powerhouse. He ran for presidential office last year and lost to Rouhani.
Alireza Avaie Succeeded Pour-Mohammadi. He was appointed Justice Minister in Hassan Rouhai's second cabinet. Avaie is as guilty as his predecessor.
Avaie's personal record in participating in human rights violations goes a long way back when he was partner in crime with the likes of Raisi. He was also a member of Death Commission in southwestern Iran.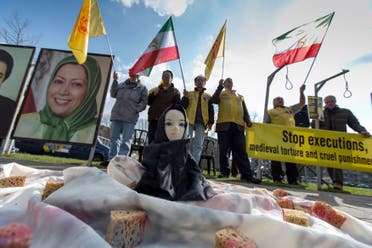 Gradual international recognition
Canada's Parliament adopted the following motion on June 5, 2013: "That the House condemn the mass murder of political prisoners in Iran in the summer of 1988 as a crime against humanity, honor the memory of the victims buried in mass graves at Khavaran cemetery and other locations in Iran, and establish September 1 as a day of solidarity with political prisoners in Iran."
On April 26, the US House of Representatives passed H.R.4744 Act, holding the Iranian regime accountable for its brutality, with an overwhelming majority of 410-2.
The bipartisan legislation holds Iranian regime officials accountable for their role in human rights abuses and hostage-taking, and requires imposition of sanctions against them. The bill also condemns and calls for investigations into the 1988 mass executions of 30,000 political prisoners.
For three decades, the theocratic regime in Tehran tried to pull the wool on the world's eyes and hid his most heinous crime since Second World War.
Had this crime against humanity received deserved international attention, the Iranian regime would have been stopped a long time ago. No doubt the regime's Achilles' heel is human rights.
_________________________
Reza Shafiee is a member of the Foreign Affairs Committee of the National Council of Resistance of Iran (NCRI). He tweets @shafiee_shafiee.