The enormous Jamaraat Bridge has in the past few days embraced more than 2 million pilgrims in the largest annual gathering in the world.
300,000 pilgrims cross the bridge every hour, according to Saudi Sabq online newspaper.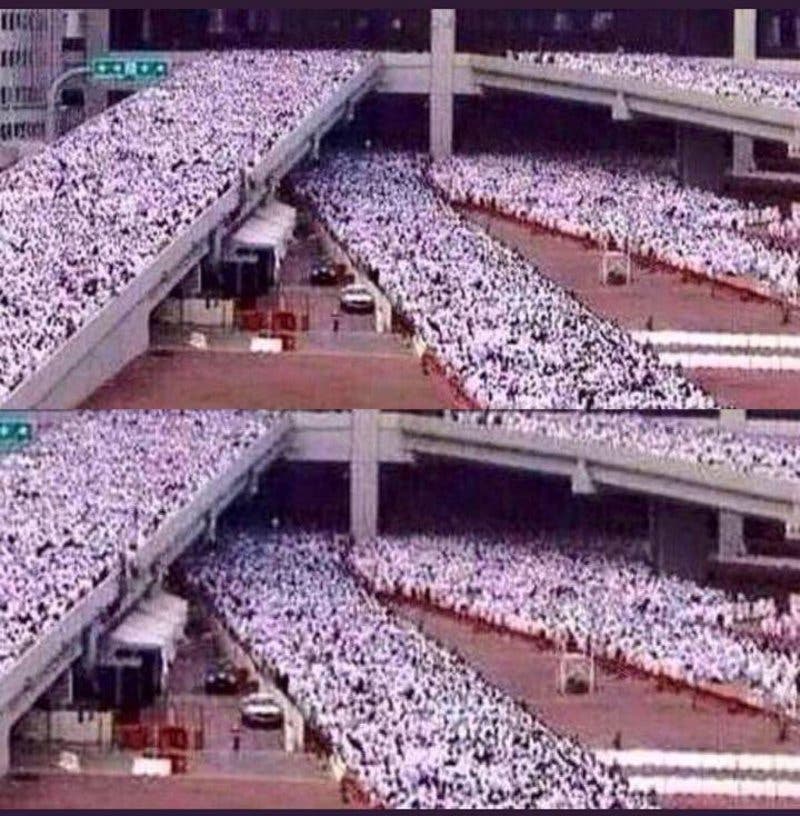 The bride was built in 1963 then the kingdom decided to rebuild it in 2006 considering that the number of pilgrims doubled by more than seven times.
Around 11,000 people worked to execute this massive project which was completed in three years.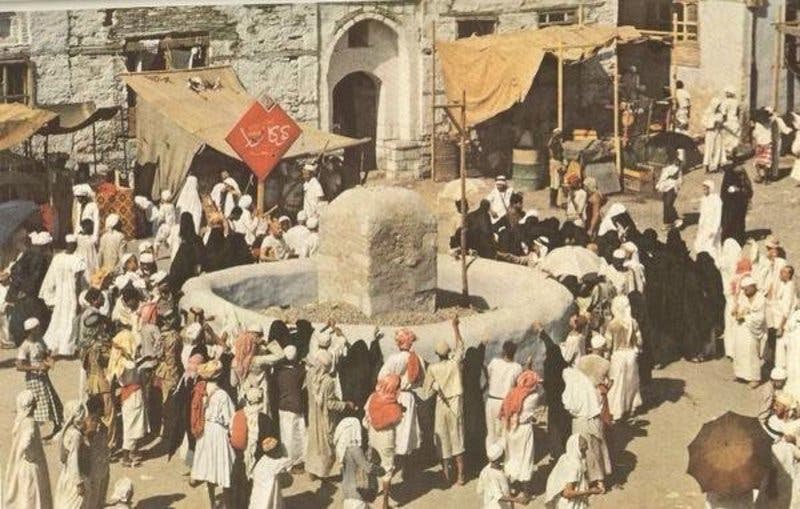 Its oval-shaped basin is more streamlined than the previous circular one.
Its length is 950 meters and its maximum width is 80 meters. It has five levels, and each level is 12 meters high.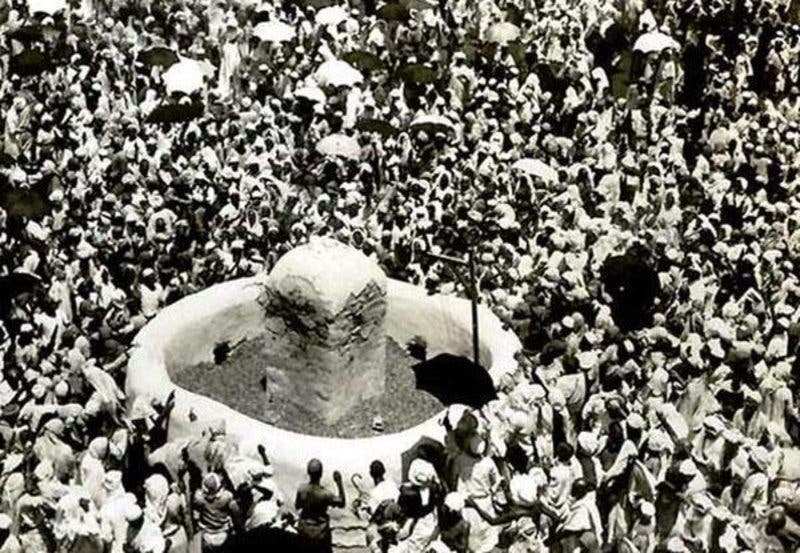 One square meter used to accommodate 11 to 15 people but this space is now allocated to one pilgrim.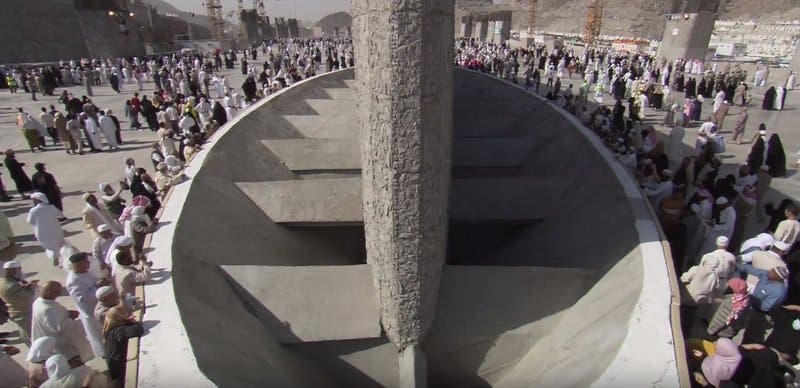 There's a cooling system and water sprinklers in addition to huge umbrellas to protect from the heat of the sun.
There are 28 escalators in each of the 11 bridges in the main bridge's structure and 20 escalators in the external accesses. These escalators operate 24/7 and transport around 4 million people a day.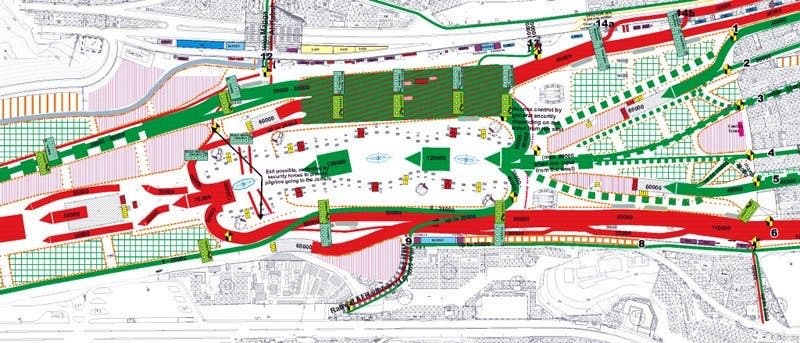 The bridge is also equipped with six passenger elevators and two elevators for ambulances. There are also two helipads for emergencies.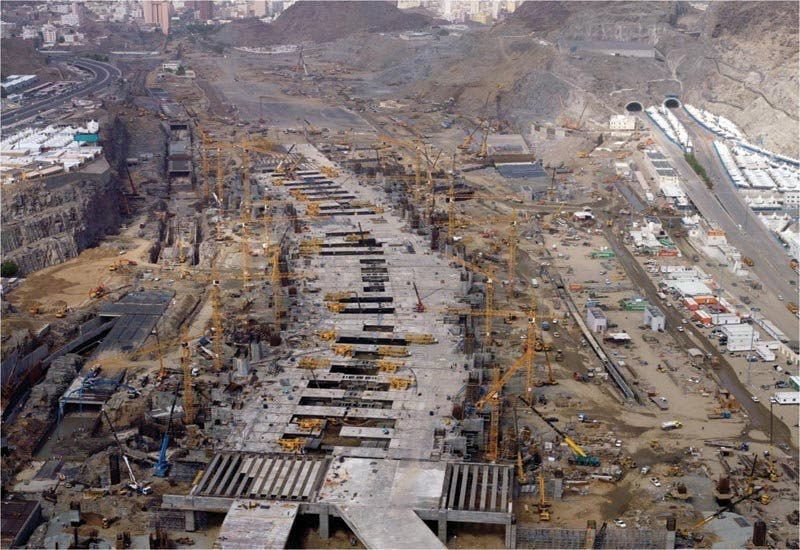 The bridge's foundations were designed to include 12 floors as in the future it's expected to be used by over five million pilgrims a year.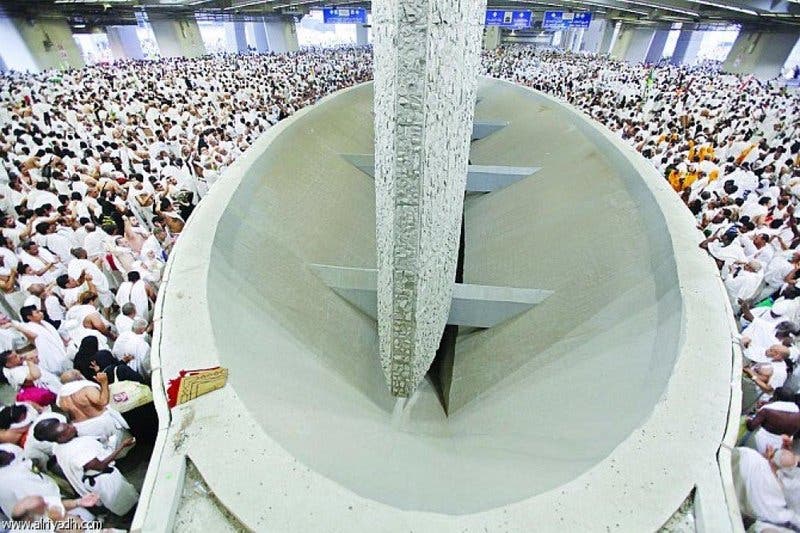 There are surveillance cameras that are always operating across the entire facility. A team that consists of around 200 technicians monitors the services and its average response time is just five minutes.