Growing up, my sisters, cousins, and I made up our own games. My personal favorite was pretending we could walk on the ceiling by carrying a mirror and looking down at it. If we looked anywhere other than the mirror, we'd go back to the reality of being normal, and walking on the floor. But the mirror made us defy gravity, so to speak.
I cannot count the times my mother shouted at us for breaking cups or souvenirs while playing this game. Now she laughs, mocking her own obsession with material things. Especially now, after the whole house was robbed and destroyed.
From this house, I had to walk a short 15 minutes every day to get to the bus stop that took me to my basketball training, and I always complained endlessly on the way. I had wished my cousin, the only one in the family who had a car, would have plans with his friends so he could drop me off.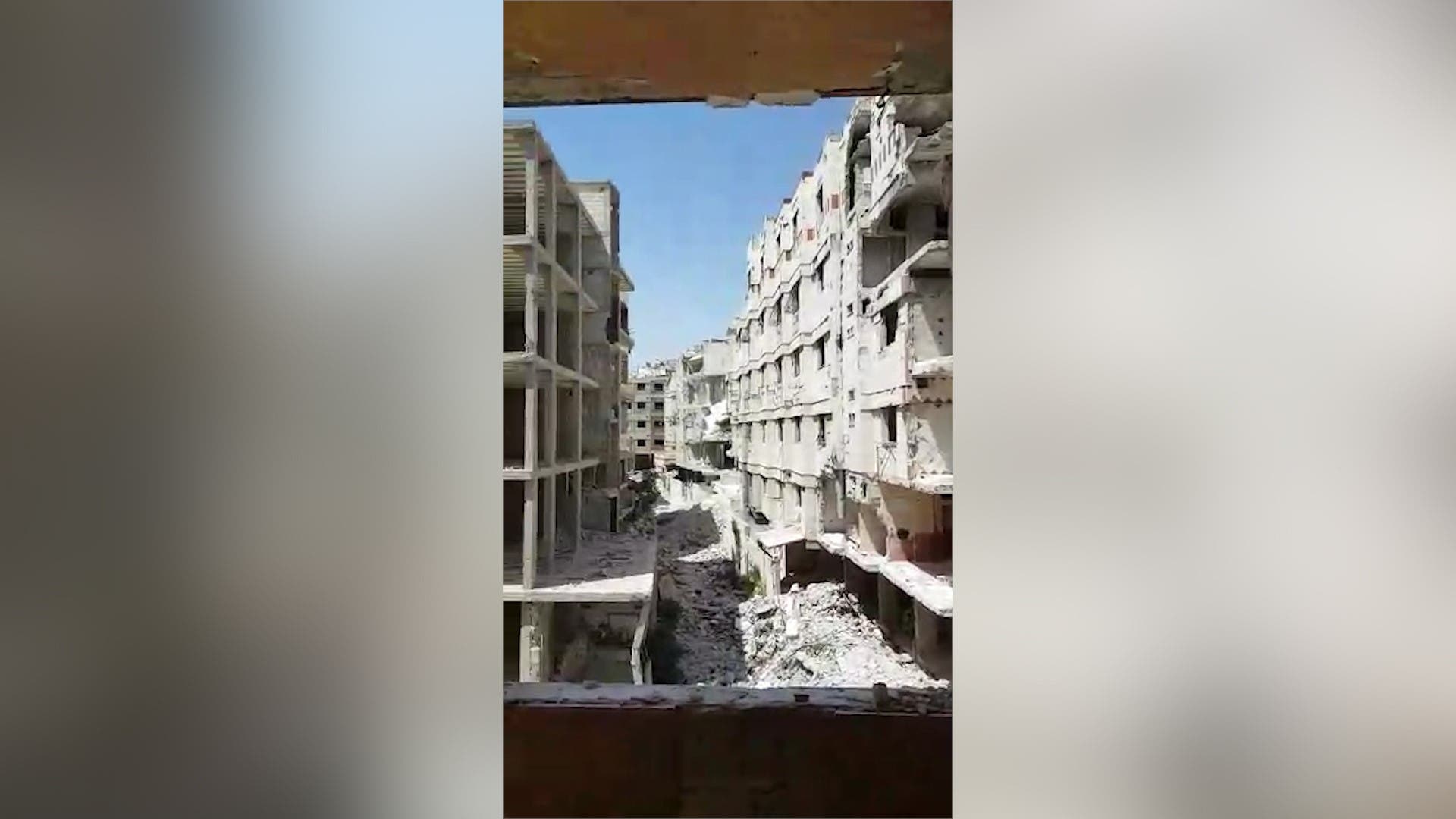 If I were to walk that road again, I wouldn't know the way. I wouldn't find anyone in the streets to ask for directions. When I look up at my aunt's house, I won't even wish my cousin would be going out, I know he wouldn't be. The graveyard he lies in now is pretty far from where we used to live. My childhood home.
Our big family of seven aunts and uncles, and 18 cousins (including myself) all lived in a neighborhood in "The Gardens" area, in Harasta, Eastern Ghouta, which is located in the countryside of Damascus. Now, the family that once lived in a tight-knit neighborhood, now resides in Canada, Norway, Netherlands, Germany, France, and the UAE.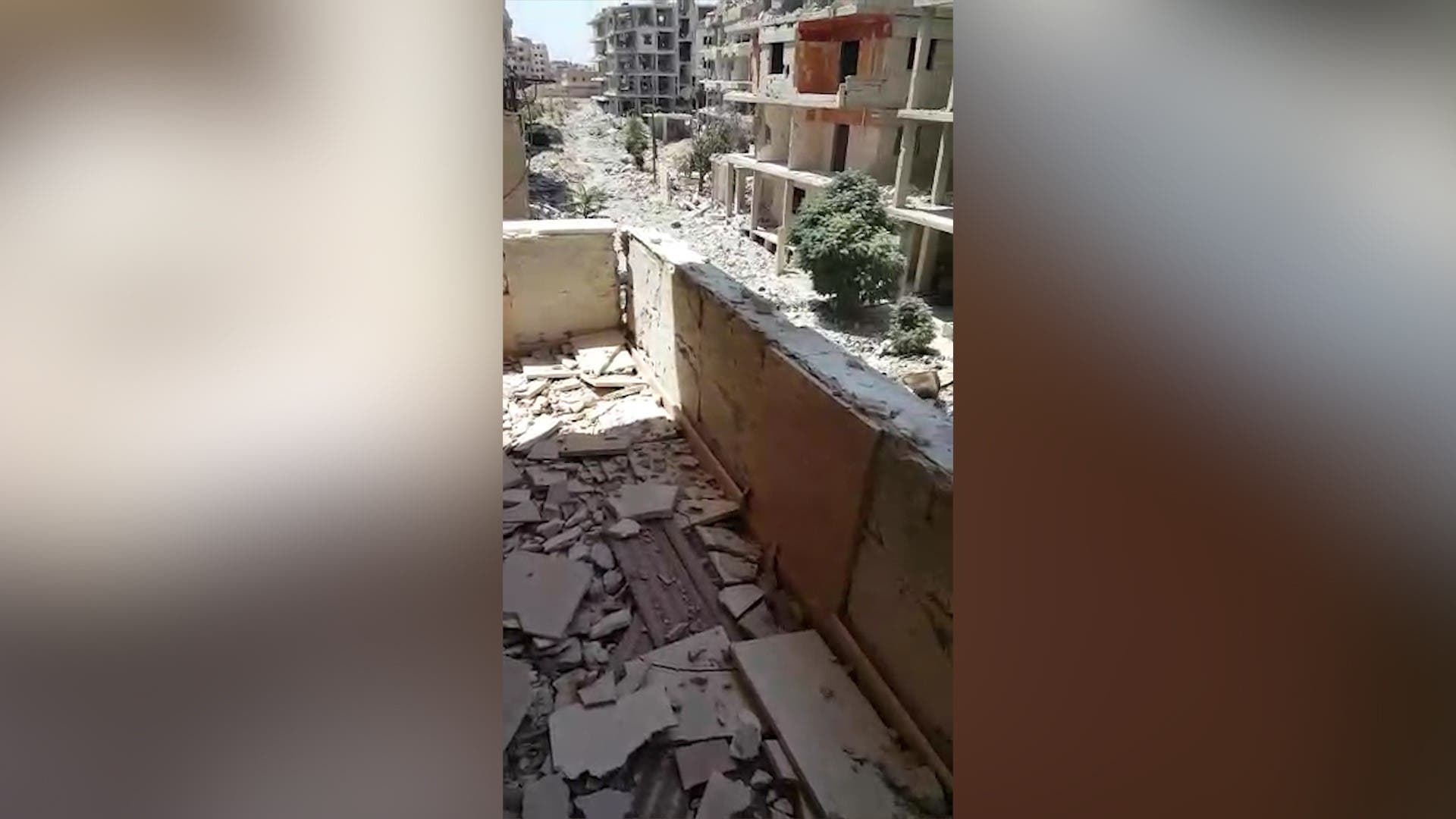 But I don't think the places we now call home can survive bullets, siege, airstrikes, and chemical attacks, and still bare a picture of five-year-old me, dusty, but still in perfect condition.
This is not rubble. This is my house.